(c) 2007 Snyder's Sandwich
Paris Hilton, Britney Spears & Lindsay Lohan-Free SITE No Celebs--ONLY Sandwich News!
YOU ARE AT SNYDER'S SANDWICH OFFICIAL WEBSITE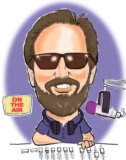 Click Photo for Mark's Bio
Welcome To My World
Snyder's Sandwich.com keeps the people of Sandwich informed on political issues, local entertainers, restaurants, artists and business owners.
SnydersStoughton.com Success:
OVER 20 MILLION HITS in 2013!

First We Helped Stoughton---now it's time for SANDWICH!

For the Latest News & Opinion, Check out Snyder's Sandwich, every Friday, exclusively in the Sandwich Enterprise!

NEWS? PHOTOS? OPINION?
Send it here! Permission to publish is
granted with all submissions. They may be edited for space.

Like what you see?? Advertise and Your Friends Will See YOUR company!

Contact : snyderssandwich@aol.com
Snail mail: Box 639, East Sandwich, MA 02537
Toll Free Fax at 866-655-8234


Phone 781-341-8332

Latest Town Headlines After Deadline

We're Proud to be writing a weekly column exclusively
for the Sandwich Enterprise!
---
SPONSORS
If You Like Our Site, Please Patronize Our Sponsors
COMING SOON! Call 781-341-8332 TO BE SEEN!