A DAY OF EXCITEMENT IN THE
SANDWICH FIRE DEPARTMENT!
Tuesday, September 23rd was a big day for the Sandwich Fire Department. There was three promotions, and the swearing in and pinning of five new firefighters. Fire Chief William Carrico and Deputy Fire Chief John Burke presided over the festivities, which drew a plethora of Sandwich celebrities. In attendance was Police Chief Peter Wack, Town Manager Bud Dunham, Assistant Town Manager Doug Lapp, and Selectmen Ralph Vitacco, Frank Pannorfi, and Jim Pierce. Assistant Town Clerk Susan Lundquist did the "swearing in" honors.
Promotions: Daniel Keane was promoted to Fire Prevention Officer. Tammy Pimental-Matthews was promoted to Lieutenant. Peter Halliday was promoted to Lieutenant.
New Firefighters: Of particular note was former Stoughton Civilian Fire Mechanic Seth Cannon who joins Sandwich as a FF/Mechanic. Nice to have another Black Knight around! Others appointed as Firefighters included Morgan Reed, who was with Mashpee Fire; Kenneth Sullivan, a former Wareham Paramedic; Jeremy Cadrin, former dispatcher with Barnstable County Sheriff; and Patrick George, a former full time Cape Cod Ambulance Paramedic, whose genes smile like smoke. His dad, Robert, was on SFD for 41 years, and brother Chris has been on SFD for six years. Cake was served and a good time was had by all.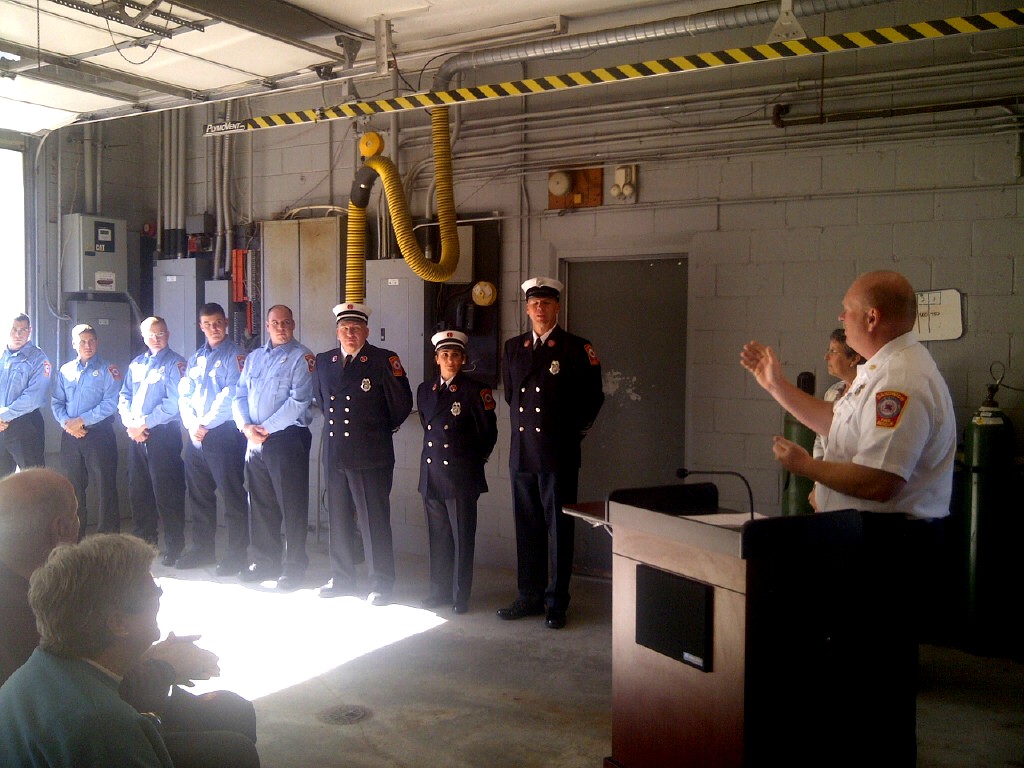 (l to r: FF George, FF Cadrin, FF Sullivan, FF Reed, FF Cannon, Lt. Halliday, Lt. Pimental-Matthews, FPO Keane, Chief Carrico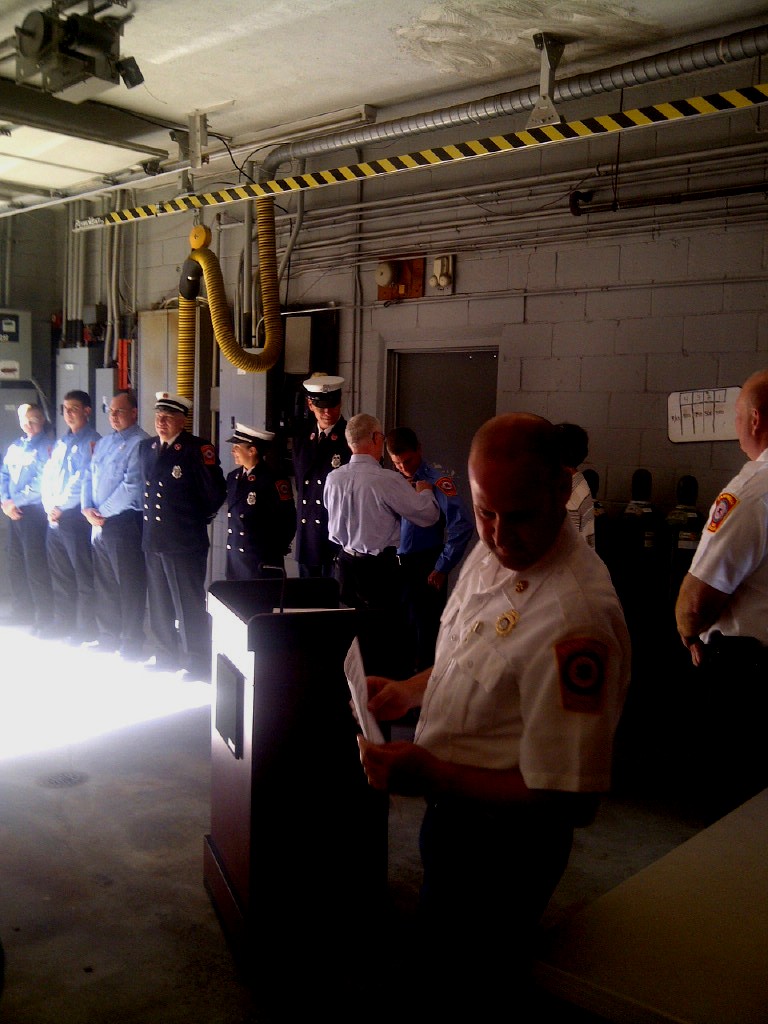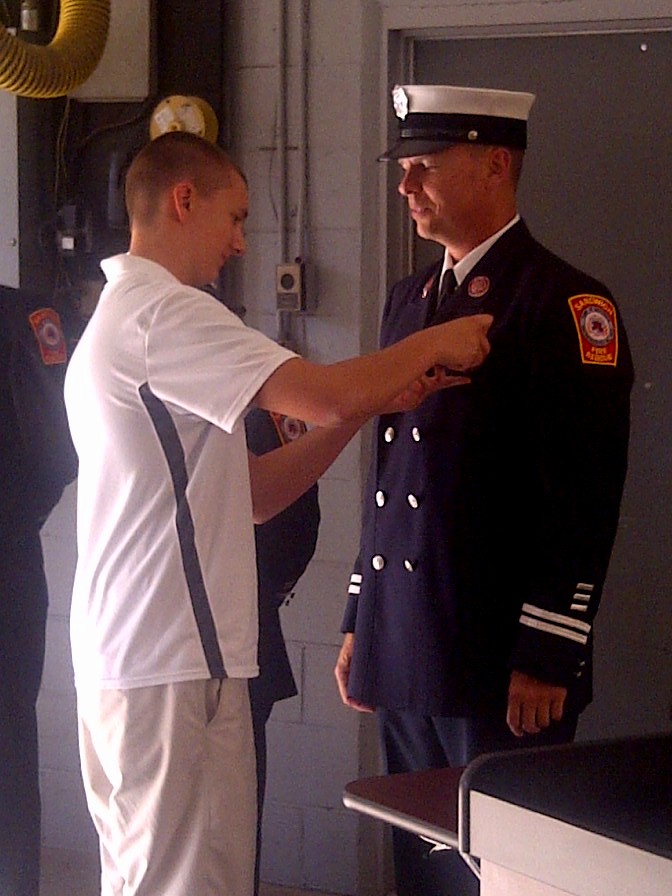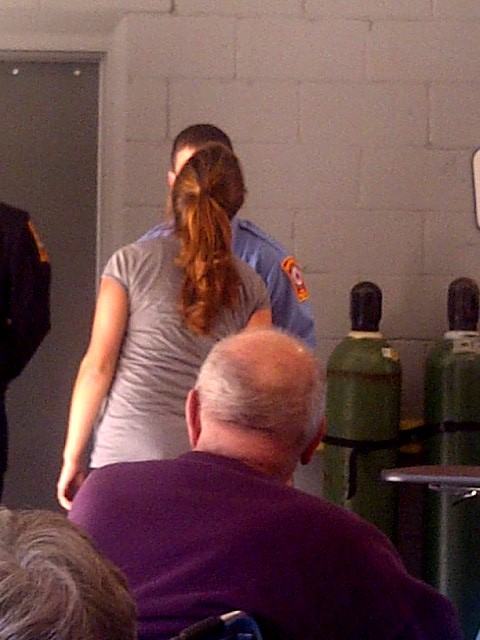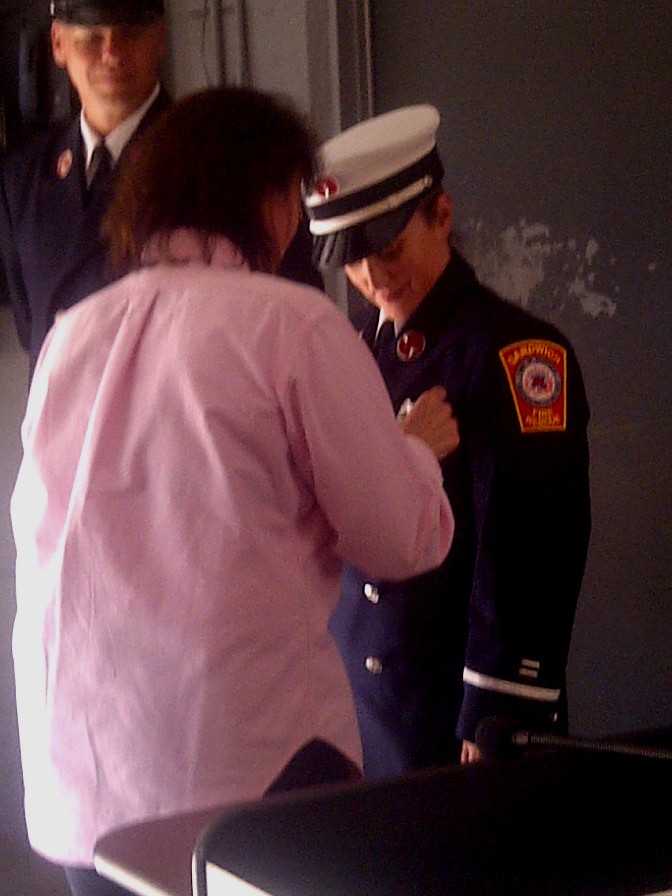 Cadrin Pinning (top left) Kearns Pinning (top right) Reed Pinning (bottom left) Pimental-Matthews Pinning (bottom right)
(Story & Photos by Mark Snyder. <c> 2014 by PMPNetwork, Inc.)