TOWN NEWS | SCHOOL NEWS | EVENTS AND CHARITY | SPORTS NEWS
Have News? Email pmpco@aol.com
Send YOUR LETTERS!
ALL CONTENTS (c) 2012 by PMPNetwork/Snyder's Sandwich
Like what you see?? Advertise and Your Friends Will See YOUR company! (click here)
SEND YOUR NEWS ITEMS to snyderssandwich@aol.com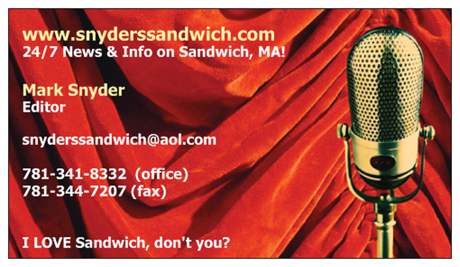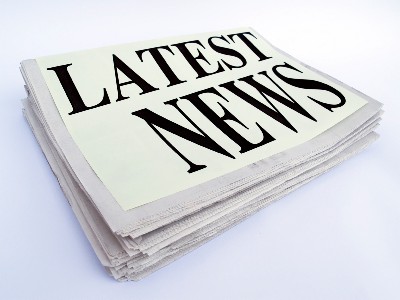 POKEMAN GO PLAYER DETECTS FIRE @ 8 MERCHANT'S ROW ON JULY 25, 2016
On Monday July 25, 2016 just after midnight, the Sandwich Fire Department responded to a reported building fire at 8 Merchant's Row, Super Nails. On arrival units found Unit 4 with heavy smoke. Chief Carrico and Deputy Burke arrived and ordered a 2nd Alarm. Crews entered and extinguished fire within 20 minutes utilizing new thermal imaging cameras which rapidly located the seat of the fire.
Crews remained on scene for 2 hours removing smoke and checking for extension into other units. Mutual aid was requested from Bourne, Plymouth, Joint Base Cape Cod, Centerville Osterville Marstons Mills, Mashpee and West Barnstable Fire Departments. There were (2) firefighters evaluated on scene for heat exhaustion and one Joint Base Cape Cod firefighter was transported to Falmouth Hospital for observation by Mashpee Fire Department.
The fire was discovered by a nearby resident playing POKEMON GO as he smelled the smoke and saw the fire and notified 911. The business was a total loss and damaged was contained to the nail salon. One tenant of a nearby apartment was displaced for the evening. The American Red Cross assisted on scene with refreshments. The fire is under investigation by the Sandwich Fire Department and the Massachusetts State Fire Marshal's Office. Damage has been estimated at $50-75K.
HALF OF NEW DUNES ARE ERODED--BUT THERE'S STILL GOOD NEWS AT TOWN NECK BEACH
by Mark Snyder, Sandwich News
Sandwich News just spoke with Mark Galkowski, the Director of Natural Resources for the Town of Sandwich. He told me that half of the dunes have eroded from the two storms that hit them, including Monday's unexpected hi-intensity storm. But, he was hopeful, saying, "Imagine what it would look like if the new sand hadn't been there. That storm yesterday snuck up. It eroded the dune base, but did put sand out front. Half of the dunes are now eroded. But, there's still a tremendous amount of volume where it crested and went flat."
Galkowski said that last year, prior to the additional sand, "What we witnessed last year, it breached the parking lot. This last storm, without that additional sand, it might have lifted the asphalt up in the parking lot. The sand has washed over the east. It's building sand in the breach. To the east of the displaced dune, where there's a breach, more sand built into that breach. It didn't cut more sand out, it actually built sand up there, from what we put in in January. It's still in the system, getting redistributed.
An eroding barrier, like we have, is difficult."
To those who think the town wasted three million dollar on the re-nourishment project, Galkowski adds, "We didn't throw any money away. It won't be in the form we placed it in, but the sand is still in the system. There's a finer sand. It's dense. It's much better than it has been. We'll get through the winter, and we'll talk about some re-grading. And, re-vegetating the remaining dunes. Once grass is established on those dunes, the root systems help keep the dune system intact. People walking on the dunes will kill it quicker than storms."
Galkowski says, "I'll be in front of selectmen this Thursday, I'll be proposing a new by-law to prevent people from running and walking dogs over the dunes on town property. We'll also propose fencing. It's a fineable by-law. It means something. It has some teeth."
I'm impressed and support what Mark is trying to do. People should respect the dunes and stay off of them. And, remember how Town Neck had little sand and lots of rocks? Mark says it should look much better this summer.
(c) 2016 by PMPNetwork, Inc.
--------------------------------------------------------------------------------------------------------------------------
SUPERINTENDENT DR. CANFIELD RESIGNS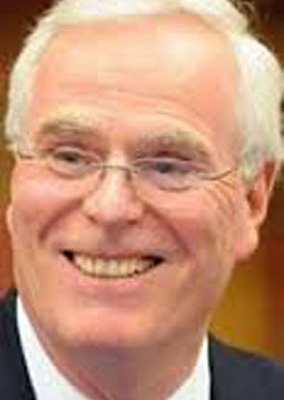 Dr Richard Canfield, who re-aligned the Sandwich School System over the past few years, has announced his resignation from the post, at the end of the school year.
Over five years, Dr. Canfield's many accomplishments included the opening of the Sandwich STEM Academy and the reconfiguration of the district's K-6 schools
Dr. Richard Canfield, Sandwich Superintendent of Schools, today informed the School Committee of his intention to resign prior to the start of the 2016-2017 school-year. Dr. Canfield, who was hired as superintendent in March 2011, expressed pride in the achievements of the schools, as well as gratitude for working alongside so many talented and dedicated educators, community members, students and families.
"The list of district accomplishments is one that I am very proud of, and those accomplishments could only be achieved through a spirit of caring, cooperation, determination and the collective vision of many people," Dr. Canfield said. "I thank the educators, school committee members, and community leaders who contributed so much, and supported the need to adapt and resize the district, and I especially thank all of our parents and families for entrusting me with the care and education of their children. Through it all, we maintained vital programs while innovating and creating new opportunities for all students. Most of all, I'll cherish the memories of the politeness, kindness and accomplishments of all of our students. I have really enjoyed being a part of their lives. It's those moments –from greeting kindergarteners on opening day to cheering and applauding the efforts of our athletes and visual and performing arts students to presenting diplomas at graduation –that made the effort so rewarding."
Dr. Canfield plans to spend more time with his family.
"Now it is time for me to move on, and to spend more time with my family," he said. "My wife has been a constant source of encouragement and support, and my children and grandchildren are a loving reminder of why it is an honor and privilege to serve the children in any community in the role of educator."
--------------------------------------------------------------------------------------------------------------
CHECK OUT THE LATEST NEWS
at https://www.facebook.com/groups/sandwichnews/
----------------------------------------------------------------------------------------------------------
UPDATE ON NATIONAL GRID SAGAMORE GAS LINE PROJECT
https://www.facebook.com/groups/sandwichnews/permalink/915472845238750/
---------------------------------------------------------------------------------------------------------
THE SAND IN SANDWICH:
THEY VOTED YES! Sand Is In~
N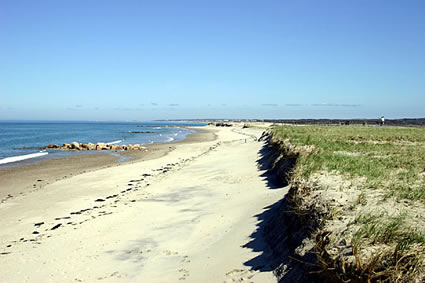 The Community Preservation Committee voted unanimously on Monday, November 3, to provide an additional $600,000 to pay for the Army Corps of Engineers sand renourishment project for Town Neck Beach. Now, it's up to voters at the November 16th Special Town Meeting, If they say yes, it's a go.
---
REPRESENTATIVE HUNT COLLECTING HOLIDAY CARDS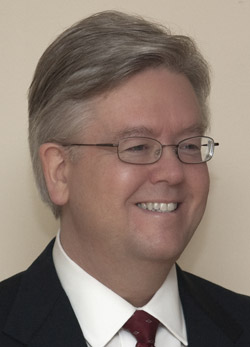 State Representative Randy Hunt (R-Sandwich) announced that he will be collecting Christmas and Holiday cards for our military troops serving overseas. Working in conjunction with Cape Cod Cares for Our Troops, Representative Hunt's office will act as a collection point and forward the cards directly to our military service members.
Everyone is encouraged to drop off unsealed Christmas and Holiday cards addressed to "American Service Member" at 297 Quaker Meeting House Road in East Sandwich (02537). There is a 24-hour drop box located there and the office is open weekdays from 9am to 5pm.
The last day for the collection is Friday, November 27th. Cape Cod Cares for Our Troops will be packing boxes for shipment at the Trowbridge Inn & Tavern on Trowbridge Road in Bourne on Saturday, November 28th from 11am to 4pm and Sunday, November 29th from 11am to 2pm. Volunteers for the packing effort are needed.
Representative Hunt said, "I believe it is important to express our gratitude for the sacrifices our armed forces make to protect our country and I am privileged to be able to help Cape Cod Cares for Our Troops with their annual Christmas and Holiday Card Drive. We tend to forget that there are many military men and women continuing to serve in foreign countries and in dangerous situations."
---
FINCOM SUPPORTS STM BEACH ARTICLE
The Finance Committee August 25th unanimously approved supporting Article 1 of the Special Town Meeting on Monday, August 31st.
The article appropriates $1,250,000 from the Community Preservation Act for the purpose of designing and constructing a beach renourishment, restoration, and resiliency project on Town Neck Beach. It will provide 150,000 cubic yards of sand to be placed on the beach, and will be used to create dunes, up to 25 feet high, which will have beach grass planted on it, to help protect from potential storm-driven erosion.
The Army Corps of Engineers is dredging the Cape Cod Canal for "Navigational Operations & Safety." The town was going to receive that sand for 35% of the cost, if 9 homeowners signed permanent easements for the ACOE. Only 3 signed. The Army Corps then dropped the town's Section 204 Project and the sand was going to be put out to sea.
Town manager Bud Dunham, after heavy negotiations with the federal agency, got them to agree to dump the sand on our beaches--if the town paid 100% of the costs.
The Army Corps estimates the project will cost $1.7 million dollars. A walkover staircase extension of 100 feet will cost $150,000. Town meeting had appropriated $600,000 to fund the 35% project. So, it will be coupled with the requested funding, and will be sent to the ACOE by mid-September. They need it, in hand, before they go out to bid the project.
In the Massachusetts Environmental Bond Bill of 2014, a 5 million dollar earmark was included for Sandwich's beach restoration efforts. Dunham is trying to get a million of it released for this project. If the State signs off, then we'll only need to get $250,000 from the CPA funds.
ALL TOWN RESIDENTS can attend the Special Town Meeting on August 31 2015 at 7 p.m. at Sandwich High. Be there, and have YOUR voice heard!
---
CPC SUPPORTS 1.25 MILLION FOR BEACHES
The Sandwich Community Preservation Committee, under Chairman Steve Hayes, just voted 7-0 to support using 1.25 million dollars in CPA funds for the Town Neck Beach Restoration Project. Next step is Special Town Meeting on August 31 at 7 pm at Sandwich High.
Most speakers were clearly for spending the money, but the question remains is it a good investment? Is there any other choice? The last speaker (whose name I missed) said, "We're supplying the Band Aids. If the sand is going to be gone in two years, then the Army Corps has done nothing. We're throwing good money after bad."
But, it seems the Selectmen, and the residents of Sandwich don't have much of a choice. If Climate Change will one day indeed eat up our coastline and flood Sandwich Village, the police & fire headquarters, etc., then it may happen. But, it seems if there's ANYTHING we can do to postpone the inevitable, then it's probably worth trying.
Sandwich Chamber of Commerce Executive Director Jay Pateakos, said visitors have asked, "Where's the sand on Sandy Neck Beach? Cape Cod is known for its beaches. I hate to send tourists out of Sandwich. Our members overwhelmingly favor this Special Town Meeting article."
Laura Wing, the President of the Trustees of Sandwich Beaches, was gung ho on the idea. "It is a bargain price for sand that will make a significant difference in our barrier dunes. We need to put this sand on our beaches now."
Irene Davis, former head of the a fore-mentioned TOSB, and one of the homeowners who didn't sign the permanent easement (which resulted in the town not paying 35% of the price of sand, but 100%), was still talking about the lack of time that homeowners were given to decide: "As a rep of the affected homeowners, we received something last April. The whole definition was different. They were asking to keep my entire 1 acre property in perpetuity in this Army Corps 204 Project. We offered to pay for our own sand. It's a shame we are in this position."
Town Manager Bud Dunham did an excellent job going after every ramification of the decision, from how the costs would be born, to how they might affect future projects financed by the CPC. His handouts also went over everything, from soup to nuts.
So, I think the CPC acted correctly and fulfilled their fiduciary responsibilities with their unanimous decision. The costs will be paid out over 10 years. Let's hope the sand lasts that long.
(posted on 8/18/15 @ 9 p.m.)
---
Warrant Out for Sandwich Pediatrician
BREAKING STORY--First on Sandwich News/www.snyderssandwich.com
Defrocked Sandwich Pediatrician Dr. Torrey Toltin, failed to appear at an arraignment this morning, and a Warrant has been issued for his arrest (technically at 4 p.m. today.) He voluntarily signed an agreement with the Board of Registration in Medicine to surrender his license on May 5.
This site exclusively told you about a victim we spoke with who claimed abuse by the doctor, who had seen her alone in his exam room on a couple of occasions in her teen years. I will not repeat the details here, for her sake. But, the Sandwich Police and the Cape & Islands District Attorney's office have been investigating, and have questioned her numerous times.
An arraignment was scheduled this morning in Barnstable District Court charging Toltin with Indecent Assault and Battery.
(Posted on 8/18/15 @ 10 a.m.)
---
Selectmen Vote for 1.7 Million
Dollar Beach Restoration Project
BOARD MAKES DECISION ON BEACHES---by Mark Snyder, SandwichNews/Snyderssandwich.com
The Sandwich Board of Selectmen have scheduled a Special Town Meeting on August 31, 2015 at 7 p.m. at Sandwich High School to consider one article, which votes to appropriate $1,250,000 from the Community Preservation Act for the purpose of designing and constructing a beach renourishment, restoration and resiliency project on Town Neck Beach, including professional services, and any other costs, and would allow the Town Treasurer to borrow the money and issue bonds.
The Board also voted unanimously to have Town Manager Bud Dunham work with Town Counsel to begin the process of Eminent Domain in regards to obtaining Permanent Easements from homeowners along the beach on Town Neck.
Town Manager Bud Dunham said that the Army Corps of Engineers in Concord was disappointed by what occurred with their 204 Project, when homeowners refused to give permanent easements, and the town lost out on canal dredged sand. "We are doing out best," he said, "to repair these bridges with the Corps. What happened was a travesty."
The Board is studying eminent domain procedures for future projects. They plan on pairing the 1.25 million at Special Town Meeting, with the $575,000 previously voted on, to do a 1.75 million dollar project on Town Neck Beach, which would include a new dune system, and extending the Boardwalk and Stairways.
If the CPC does not approve future bonding for the project, then it would have to be borrowed under the levy, and Town Counsel said that would involve cuts in other spending to balance the budget. A debt exclusion could also be in the works, to allow borrowing outside the Proposition 2 1/2 parameters.
Selectman Chairman Frank Pannorfi said that this is a top priority for the Board, and because the Community Preservation Committee approves it, other things---like the Clark Haddad and Deacon Eldred projects--may have to wait.
Selectman Peter Beauchemin got a large applause from the capacity crowd at the rare Wednesday 3 p.m. Town Hall meeting, when he said, "If we don't do this now, we're going to lose more of our beaches by next spring. I don't care how we get the money, it's something we have to do--and something we need to do NOW."
Selectman Susan James reminded the crowd that this wasn't some sudden action by the Board, under pressure from residents. "We've all been working on this behind the scenes. We owe a debt of gratitude to our town staff."
As for the question of eminent domain, the Board wanted Bud to obtain legal help from a highly specialized firm, that would be able to support any possible litigation regarding obtaining permanent easements for future projects, where sand may be placed on personal property, rather than town property. They requested a proposal on costs of the legal effort.
THE NEWEST DEVELOPMENTS ON THE BEACH SITUATION
by Mark Snyder, snyderssandwich.com/Sandwich News
Selectmen asked Town Manager Bud Dunham tonight (8/6) to prepare for land taking via eminent domain to secure future "easement rights." Selectman Chair Frank Pannofi said, "We can't allow what happened before to happen again. We are putting in place a process for a time needed to invoke it, to grant state and federal access for beach re-nourishment."
After the Board only got 3 of the eight permanent easements they said were required to pursue the "204 Project," which for a contribution from town of $575,000 would have resulted in the Army Corps of Engineers placing 140,000 cubic yards of sand on Town Neck Beach, they decided to do something to help preserve the "111" project, which Pannorfi said involved the ACOE "taking ownership of the problem, fixing it, and maintaining it."
Pannorfi said, "We appreciate all the suggestions we all received via email, and those (440+ people) who signed the petition. We've asked if we could use the sand in front of town property. We're keeping our fingers crossed as we wait for an answer from the ACOE. We need to think about how to solve this."
Town Manager Bud Dunham said a letter was sent by the homeowner's attorney to the ACOE. "There's been no word yet from Washington. No final decision has been made yet. Extension options have been run by the Corps. They can't do anything but the planned Horizons lot to the last homes. It's easier to get the sand when homes are at stake, rather than land. We're waiting on a re-worded Project Partnership Agreement (PPA). ACOE changed the wording on the original agreement. Town Counsel signed off on the new draft."
Dunham said that ACOE has been more cooperative the past couple of years then decades ago. "The Corps re-measured the area in front of homes, and re-drew the lines, just as we asked them to do at the public forum." Added Dunham, "It's staggering how much staff time and money has been spent on this 204 Project. The 204 has a 10 million dollar limit. The upcoming 111 Project is limited to 5 million dollars."
So, it appears it is now a waiting game. According to Pannorfi, all the ideas tossed around on Sandwich News, and in emails, has already been vetted by the town. There was "nothing new."
Let's hope the ACOE shows some flexibility, and the BOS some out-of-the-box thinking, to get SOMETHING done. Eminent Domain may be their key to future actions.
---
SEARCH ON FOR MISSING OTIS BASE SOLDIER
If you live in Forestdale, and are wondering why you keep hearing helicopters around, I got the story. Thanks to neighbor and Sandwich News member Judy Clancy​ for calling the search to my attention.
The Massachusetts State Police just confirmed that they got a call earlier from Otis Air National Guard Base that they were searching for a missing members with a medical condition. They sent air and canine assets to try to find the missing service member. So far, no luck. The Massachusetts Environmental Police are going in on quads. They are searching a wooded area. They say the individual is not dangerous.
I have placed a call to the base to see if they want to put a description or photo out to the public. So far, no.
(Posted on 7/6/15 @ 6:30 p.m.)
UPDATE
The Massachusetts State Police just confirmed that the serviceman missing from Otis AFB, who was the object of the search last night in the Forestdale area, was found deceased late last night on the base.
According to the State Police, the death was not suspicious and appeared to be a medical situation, according to the State Police, who said the Cape & Islands District Attorney's office has taken over the case from the State Police.
We had reported this last night, to allay the fears of Forestdale families worried about helicopters, ATV's and canine units searching near their properties. They had feared someone dangerous might be in the vicinity. The State Police had assured us otherwise.
As it turns out, and as I reported, this individual was not a danger to anyone. This morning, we were told by someone at the base, that he had been "found on base." i was very happy. They never said that he had been found deceased. I am heartbroken for his family and unit brothers.
Our deepest condolences go out to the family and friends of this soldier. I will not be giving out his unit information, or details of his death, to help protect the privacy of his family. May he Rest In Peace.
(Posted on 7/7/15 @ 8:11 p.m.)
---
FIRST REPORTED HERE: SHS Auditorium Closed
Sandwich High School auditorium is officially shut down. Supt of Schools, Dr. Richard Canfield has provided me with the answers to why the stage of the auditorium cannot be used until further notice.
In a long phone conversation, Dr. Canfield just told me the stage at the high school is required to have a working fire/smoke curtain. Sometime over the weekend, it deployed itself, and it was discovered Monday morning. The smoke curtain installation repair is a specialized service offered by one company.
"They have indicated they hope to be onsite by Thursday. We have no further information as to what caused it or needs to be done to fix it. This company will tell us. They will assess what needs to be done. The scope and cost of the work, it's premature to know what that will be. In terms of impact, we don't hold classes on the stage. We're fortunate that our major school events have all been completed. The main impact is with some of our rentals, like the dance group. We helped them find an alternate location."
Canfield added, "That Fire/Smoke curtain is a code requirement. To comply with the code, we can't use the stage until it is repaired. In my role, safety is paramount. (Facilities Director) Alan Hall is also a big believer in that, as well. We are meticulous with our inspections of all of our facilities. We haven't found a record of the stage being inspected since the school was built 40 years ago. We had been discussing retaining the services of a stage inspection company. The timing was interesting. It is important to retain that company. It's 100 feet from the stage floor to the ceiling above it. We want to make sure it's all secured by today's standards."

Fire Chief William Carrico told Sandwich News, "Fire Prevention Officer Daniel Keane is working with the school system on the auditorium situation. Their fire curtain is no longer in working condition, so until it's compliant they can't use the stage area."
(Posted on June 16, 2015 at 2 p.m. Updated at 2:45 p.m.)
Official Fire Dept News Release: The Sandwich Fire Department was notified on Monday June 13, 2015 by the School Facilities Department of a failure of the smoke curtain for the Sandwich High School Auditorium stage. The 3/8 inch fire rated rope that holds up the curtain had failed causing the curtain to become unsecure. The smoke curtain is a requirement under the State and NFPA Fire Code to ensure limiting the spread of smoke and fire on the auditorium stage.
Fire Prevention Officer Daniel Keane worked with School Department staff to ensure the area was safe and the auditorium was closed until work can be completed to fix the issue. Smoke curtains are highly specialized pieces of fire protection equipment and only certain companies can conduct the work. A licensed contractor who specializes in this work was notified immediately by the school department and the new smoke curtain and device hangers will be installed in the next few days and the auditorium will be reopened to the public. The Sandwich School Department will notify when the auditorium is reopened.
John J. Burke
Deputy Fire Chief
Sandwich Fire Department
---
SANDWICH MAN JAILED FOR UP TO 25 YEARS:
The second of a pair of Cape Cod brothers was sentenced today for his role in a three-year, multi-million dollar oxycodone distribution conspiracy that flooded Cape Cod with highly addictive opiates.
Stanley D. Gonsalves, 36, of Sandwich, Mass., was sentenced by U.S. District Court Chief Judge Patti B. Saris to 25 years in prison, six years of supervised release, forfeiture of $3,552,203 and property, including seized money, a house in West Yarmouth, a Cadillac, and a Nissan Altima.
"Opiates are ruining lives, tearing apart families, and poisoning our Commonwealth," said United States Attorney Carmen M. Ortiz. "While much has been written lately about the incarceration of low-level, non-violent drug defendants, the two defendants in this case are precisely the type of defendant who should be targeted by federal law enforcement: recidivist, violent criminals operating a significant drug organization in a community suffering from opiate abuse."
"This investigation resulted in the dismantlement of a violent drug trafficking organization that operated throughout Cape Cod for years," said Vincent B. Lisi, Special Agent in Charge of the Federal Bureau of Investigation, Boston Field Division. "The success of this case is just one example of the FBI's commitment to rid communities across the Commonwealth of drug trafficking enterprises."
"The Gonsalves brothers' large-scale oxycodone conspiracy wreaked havoc on Cape Cod by escalating the opiate epidemic," said Special Agent William Offord of IRS Criminal Investigation. "Today's sentence of Stanley Gonsalves highlights the seriousness of his drug, money laundering and firearm offenses. IRS CI will continue to lend our financial expertise by tracking the significant proceeds generated through narcotics trafficking."
"DEA is committed to investigating and dismantling large scale drug trafficking organizations like this one operated by the Gonsalves brothers," said Special Agent in Charge Michael Ferguson. "Illicit Oxycodone trafficking destroys people's lives and wreaks havoc in our communities. DEA and our law enforcement partners will aggressively pursue any group that traffic these drugs."
In October 2014, after a month-long federal trial, Stanley Gonsalves was convicted of oxycodone conspiracy, money laundering conspiracy, 17 counts of money laundering, and possession of a firearm in furtherance of a drug trafficking conspiracy. The charges stemmed from a three-year conspiracy involving hundreds of thousands of 30-milligram oxycodone pills, which he and his brother and co-defendant, Joshua M. Gonsalves, distributed on Cape Cod, generating over $5 million in proceeds. Joshua Gonsalves was also convicted at trial of oxycodone trafficking conspiracy, money laundering conspiracy, and a money laundering charge. In January 2015, Chief Judge Saris sentenced Joshua Gonsalves to 20 years in prison, five years of supervised release, and forfeiture of $1,522,372.
During the trial, witnesses testified that couriers working for the Gonsalves brothers transported multi-thousand-pill loads of 30-milligram oxycodone pills from South Florida to New England by plane and by car. The Gonsalves would then split the pills into 100-pill packs for sale to Cape Cod dealers.
The primary object of the related money laundering conspiracy was to use the millions of dollars in drug proceeds to purchase additional oxycodone pills and to pay the ongoing expenses of the oxycodone conspiracy. During the trial, witnesses testified about seizures from the Gonsalves brothers' co-conspirators of two south-bound cash shipments totaling $140,000 and a north-bound pill shipment of 5,700 pills. Other large pill seizures occurred in Fort Lauderdale (8,000 pills), in Volusia County, Fla. (900 pills), along Route 6 in Barnstable, Mass. (280 pills), and along Route 3 in Kingston, Mass. (4,000 pills). Other related cash seizures from co-conspirators totaled $167,000.
The trial evidence also included extensive testimony about a car chase and rollover incident, which occurred on Route 3 on May 13, 2011, in which the Gonsalves brothers allegedly rammed their Mercedes SUV into a Volvo station wagon, which they mistakenly believed contained $225,000 in cash drug proceeds taken from them in a Bourne robbery. The men in the Volvo, who allegedly were only assisting the primary robbers (who were watching these events unfolding from a different car), managed to survive the rollover crash and then fled into the woods.
The jury also convicted Stanley Gonsalves of possessing an AR-15 semi-automatic rifle, which he kept at his rented home in Onset, Mass.
At today's sentencing hearing, the prosecutor noted the ongoing opiate epidemic in Massachusetts, which remains a priority for federal, state, and local law enforcement. U.S. Attorney Ortiz is collaborating with federal, state, and local officials to combat opiate addiction in Massachusetts. Chief Judge Saris found the defendant responsible for over 177,000 oxycodone pills and described the defendant's record as one of "extreme recidivism."
U.S. Attorney Ortiz; FBI SAC Lisi; IRS Criminal Investigation SAC Offord; DEA SAC Ferguson; and Colonel Timothy P. Alben, Superintendent of the Massachusetts State Police, made the announcement today. Significant assistance was also provided by the DEA Cape Cod Drug Task Force; the Barnstable County and Cape and Islands District Attorney's Offices; the Barnstable, Boston, Bourne, Chatham, Dennis, Franklin, Harwich, Plymouth, Sandwich, Quincy, Yarmouth, and Wareham Police Departments; the Barnstable and Bristol County Sheriff's Departments; the Florence County (South Carolina), Broward County (Florida) and Volusia County (Florida) Sheriff's Offices; and the Dillon and Ridgeland (South Carolina) Police Departments.
The case was prosecuted by Assistant U.S. Attorney Timothy E. Moran and recently retired Assistant U.S. Attorney Richard L. Hoffman of Ortiz's Organized Crime and Gang Unit.
(Posted on June 15, 2015 @ 1 p.m.)
---
THORNTON W. BURGESS SOCIETY MAY MERGE
WITH CAPE COD MUSEUM OF NATURAL HISTORY
by Mark Snyder, Sandwich News
The Thornton W. Burgess Society and its Green Briar Nature Center have entered into serious discussions for a merger with the Brewster-based Cape Cod Museum of Natural History. They would become the Cape Cod Museums of Natural History, a coalition of nature centers from Sandwich to the Outer Cape. The coalition will maintain the identities of both organizations with a common vision and with potential to expabd, enrich, and integrate programs on the East Sandwich and Brewster campuses.
With an eye toward a balanced operating budget, and financial security for the future, the mission of the proposed Cape Cod Museums of Natural History would be to "inspire appreciation, understanding and stewardship of our natural environment and wildlife, through discovery and learning." and to preserve and promote the legacies of naturalists Thornton W. Burgess and John Hay. The merger would integrate a natural history museum, a celebrated nature education center, and the critical stewardship of conservation land.
Under the proposed unino, successful programs and exhibits at both organizations will be sustained, along with the historic Green Briar Jam Kitchen.
This merger will be touched upon at the Annual Meeting of ther Thornton W. Burgess Society on Friday, June 26, 2016 @ 5:30 p.m. at the Green Briar Nature Center, 6 Discovery Hill Road in East Sandwich. The "Statement of Intent", describing the exploratory discussions that have taken place in recent months between the Thornton W. Burgess Society and Cape Cod Museum of Natural History concerning a merger, will be discussed at the meeting. The merger is NOT finalized, and several items still need to be resolved if this is ultimately going to occur, but the TWBS Board wanted to conduct an open discussion on it at the Annual Meeting. Bylaw changes, which could help the merger, are being proposed at the meeting.
(C) 2015 by PMPNetwork, Inc.
---
PEDIATRICIAN SURRENDERS LICENSE
If you remember several months back, I wrote on Sandwich News about an alleged victim of a Sandwich pediatrician who told me stories of being groped by him, and having a pap smear done without gloves and no one else in the room. I also mentioned that the Sandwich Police and Cape & Islands District Attorney had grilled her for hours on end. That pediatrician has still not been charged with those crimes.
But, in a related story, Dr. Torrey A. Toltin signed a voluntary agreement on May 5 with the State Board of Registration in Medicine to stop his medical practice in the State of Massachusetts.
Toltin has owned Sandwich Pediatrics with his wife, Dr. Marianne Koenig, for 28 years. It is located on Rt. 130 in Sandwich.
In August of 2011, according to the BORIM website, Toltin pled guilty in US District Court in Boston to two counts of federal tax evasion, three counts of failure to file tax returns, and one count of interfering with the administration of Internal Revenue laws. He got home confinement and a five year supervised release, and his medical license was temporarily suspended. He got it back through performing community service.
I hope that the police and DA will charge the doctor who allegedly victimized the very believable victim I spoke with months ago. But, at least this doctor will no longer be alone with patients.
---
CAPE COD COMMISSION GIVES INITIAL OK TO SPORTS COMPLEX
by Mark Snyder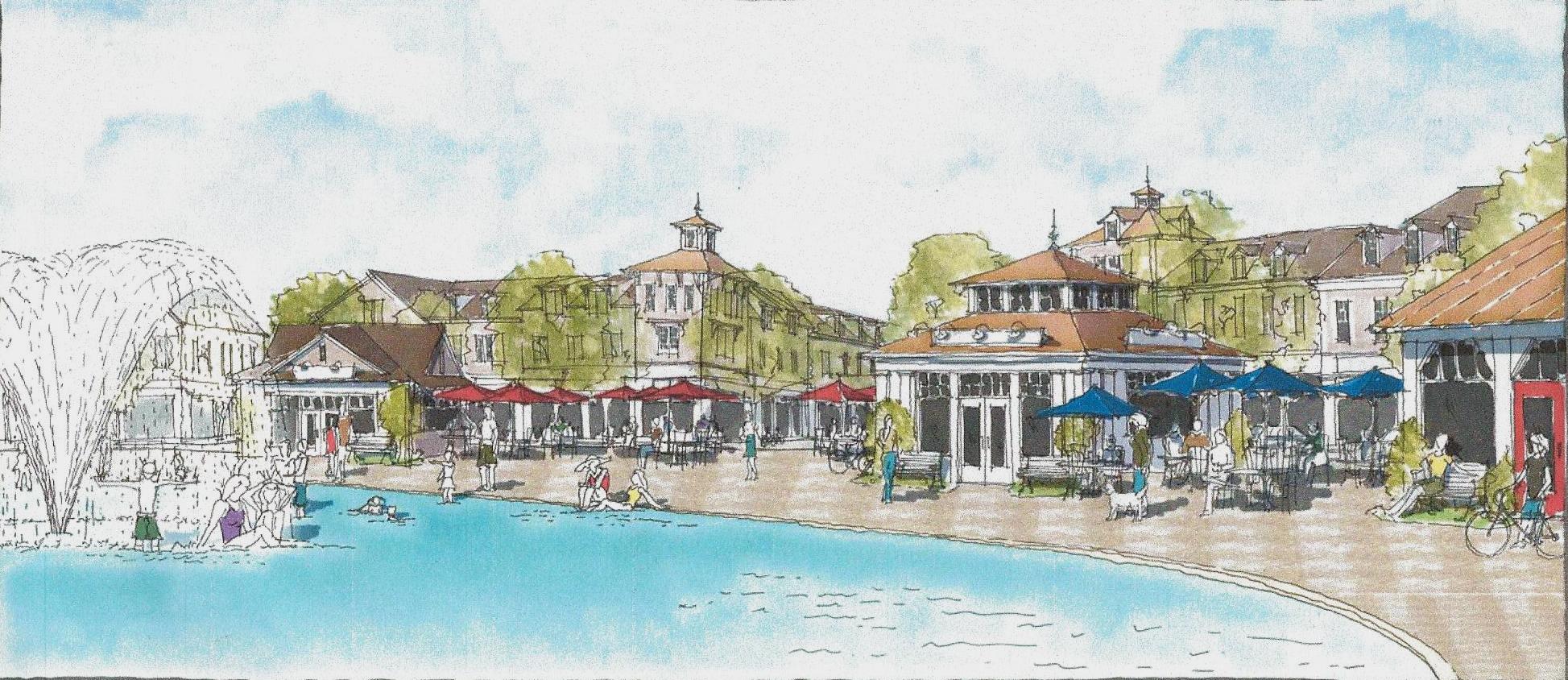 The Cape Cod Commission on Thursday, May 28, 2015 gave the South Sandwich Village Sports & Convention Complex the OK to go to the next step in their proposed project on a 56 acre tract in South Sandwich. Their Notice of Intent to File a Development Agreement was signed off on, through a motion by Sandwich's rep to the CCC, Woody Mitchell that this was a "suitable development." The vote was unanimous.
All elected and appointed officials in the Town of Sandwich spoke in favor of the project, which calls for 7 playing fields (for baseball, lacrosse and soccer), a gymnasium and field house, ice rink, swimming & diving complex, two hotels, a retail/restaurant building, and parking.
Roger Clark of R.P. Clark Consulting said the vision started for him at the Hall of Fame Park in Cooperstown, NY with a local 11 & 12 year old little league team. He also was influenced by the ESPN complex at Disney World. He said this Sandwich proposal was a melding of both. "We have assembled a great team, capable of bringing this to fruition," he told the Cape Cod Commission.
John B. Hynes III, CEO of Boston Global Investors, is a resident of Chatham. He explained that for the project to be viable, it had to be a year round program. Hynes said that sports tournaments were a "growing business" and that "there is no complex like this in the State of Massachusetts. This project can be marketed around the country and the world." He added, "We're not here to be adversarial. We need the full support of the Town of Sandwich. We want to try to protect the feel of the Cape. It will be a welcome program for Cape Cod."
Hynes said the plan would feature a 200 room extended stay hotel, a 100 room hotel and spa, a Diving & Swimming Center, an 80,000 square foot field house, and a hockey rink--all connected at mezzanine level.
Hynes said the current plan had access only via Quaker Meetinghouse Road, but that the group was looking to acquire land on Route 130, to make an entrance there, as well. That would allow visitors to come to Exit 2 or 3 on Rt. 6 to access the facility.
Hynes envisions the hotel and spa as the site for 3-5 day "health retreats," a growing business. He says they are planning on making a 200-250 million dollar investment in the site, but if money got tight, they'd go with a 100 million dollar initial project, featuring the fields and field house. Hotels would be the next component, and then a hockey rink. "We think we can get it financed. We're going to be transparent, but we can't please everybody," Hynes added.
Hynes was asked by a Commissioner if he would seek a non-profit status, due to the fact that it was aimed at children, and could be deemed "educational." "We're not seeking tax relief at the moment" (under the educational exemption), he responded.
Sandwich Selectman Chairman Frank Pannorfi endorsed the plan, on behalf of his Board. "We hope this project is a positive change in ringing in more commercial tax revenue to lessen the burden on residents. The establishment and growth of our commercial tax base and job creation are drivers for this. We see this as a future source of steady revenues year round. (On May 14, the Sandwich Board of Selectmen unanimously endorsed the project.) Sandwich Superintendent of Schools Dr.Richard Canfield, and Sandwich Athletic Director Neil Murphy both attended to lend their support to the project.
A parade of Sandwich residents followed, and most opposed the project. Some of the speakers included:
Wendy Nelson, who lives on Tom's Way, said the project should be halted for historical reasons. "We have found a site of early native American tools. I've unearthed a lot of artifacts. They've been certified as early native American. They have been dated as 4,000 years old. This has been reported to the MA Historical Commission and any construction will require an archeological study. And, the proposed driveway passes through conservation land."
Patricia Stebbons said, "Sandwich doesn't really know what it's getting. We've spoken to the BOS, and there's been no regards for the citizens of this town. This complex is appropriate for a large city, not a quaint town. They also want to put an entertainment complex on our canal, without any parking. We'll pay a heavy loss for losing our identity, traffic, loud noise, etc. And, after it's completed in 7 years, the tax rates might be impacted by only $150 a year. We need to know the real value to the Cape."
Daryl Crossman mentioned that the Board of Selectmen are talking about working with the CCC, the federal government, the State, but never mention the residents. He said, "It will affect our residents. It speaks volumes that residents are being ignored. Rt. 130, Cotuit Road and Quaker Meeting House Road are already crowded. Traffic management gets neglected with these projects."
Jim Pierce, a former selectman, said his family goes back to the 1640's in Sandwich. "But, I'm here to speak in favor of this. The town needs to increase its non-resident tax base. We were told retail wasn't needed. This brings an entire new set of customers and visitors to our town."
Pamela Mulveyhill, who lives just outside of the military base, said, "I don't want this to pass before we see what's in it. We need to keep our town like it is. The town of Sandwich is the dumping ground for the desperate departing. My little town needs to grow, but not in giant steps. Forcing a $150,000 'voluntary' contribution to an alphabet (SEIC) leaves a bad taste."
Patty Pennington said she moved to Sandwich in 1993, because it's a "special town." Speaking through tears, she added, "There's a snowball effect, and the Board of Selectmen doesn't care what we have to say. They're not working for us. Visitors don't come to Sandwich for this stupid stuff. They come for our museums. This is just Suits coming to our town to destroy it. I hope you (CCC) put a kibbosh on it. Hyannis is a dump. We don't need this in Sandwich. I'll move if it comes."
Kathleen Barrett said her family came from a concrete and asphalt jungle, with traffic and crime in California. "We love the nature here. The traffic will be unimaginable. It will be horrible when this monstrosity gets built. This project will provide tax relief of maybe $150 dollars. It will overburden our overworked bridges. It will forever alter the character of Sandwich. This is not for our kids. It's for wealthy people off Cape." Barrett added, "By 2020, 40% of the population in Sandwich will be over 60. Our most valuable parcel--56 acres was sold for $750,000 to high rollers. That's a travesty, We love our serene beautiful quiet town. We do not want to live in a city."
Wendy Norcross, CEO of the Hyannis-based Cape Cod Chamber of Commerce, spoke in favor of the project. "Studies show that sports tourism could benefit Cape Cod. It's a travesty if it is not allowed to move forward. We can also protect a very special place."
Hank Tuohy lives on Cotuit Road, near the proposed project site. "I lived in Tampa Bay 15 years. We'd fill 42 hotels for soccer tournaments. We'd do a million dollars in five days. That money stayed in our community. We'd attract college scouts for our 12 & 13 year olds. I'm not concerned about crowded roads."
Gene Mitchell has lived in Sandwich 23 years. "I'm all for this project. I hope the CCC will help us. I commute to Attleboro, and this is an ideal situation. We should trust our town fathers. I voted for these people and I trust these people. Some people just don't like anything."
James Rogers said that, "This proposal is all about elite athletes and parents with money. This is not for the ordinary child."
Richard Johnson, Chairman of the Sandwich Economic Initiative Corp. (SEIC) said that the project brings job creation, tax expansion, and said his nine member board unanimously endorsed the project, adding, "All of the questions that were raised today will be answered."
WHAT IS YOUR OPINION OF THE PROJECT? Email snyderssandwich@aol.com or post on Sandwich News on Facebook.

(C) 2015 by PMPNetwork, Inc. All Rights Reserved. May not be reprinted or quoted without permission of author or PMPNetwork, Inc.
---
Fire @ BBC in Sandwich
Today, May 20, 2015, the Sandwich Fire Department responded to a reported building fire at the British Beer Company in Sandwich. A 911 call was placed at 9:45 a.m. and units remained on scene until 11:30 a.m.
The fire originated in the kitchen hood duct work above the kitchen and was extinguished within 20 minutes. Sandwich Fire Department received mutual aid assistance from the Bourne, West Barnstable, Mashpee and MMR Fire Departments. The cause of the fire is under investigation and investigators are looking at welding that was being conducted prior to the discovery of the fire. There were no injuries and damage is estimated to be $50,000.00 The Town of Sandwich Inspectional Services is also assisting in the remediation and reopening of the establishment.
Courtesy: John Burke & Sandwich Fire Dept.
---
Neal and Killion are Republicans of the Year
Scott Walker wins Straw Poll with 60%
On May 17th at the Sandwich Republican Town Committees' Spring Social at Tomatoes Italian Bar & Grille, the Sandwich Republican Town Committee (SRTC) awarded the Republicans of the Year award to Karen Neal and Andrea Killion.
Karen Neal and Andrea Killion are long-time members of the Committee and have been actively involved for years, organizing many events, volunteering for military support groups and charitable organizations, and have played key roles for various political campaigns.
Previous award winners are Mary Wagner (2004), David Neal (2005), Jeff Perry (2006), Doug Dexter (2007), Jennifer Wilson (2008), David Leary (2009), Mary Hunt (2010), Lisa Perry (2010), Dennis Fonseca (2011), Skip Sandborg (2012), Randy Hunt (2013) and Jerry Fortin (2014).
Also at the event, a Presidential Straw Poll was conducted among the members and guests who attended. Wisconsin Governor Scott Walker was the big winner with 60% of the votes cast. In second place was Marco Rubio with 16%. The remaining votes were distributed over six other candidates.
The Sandwich Republican Town Committee encourages residents to visit their website at www.sandwichrepublicans.org where event and Committee information is available. The website also contains information about meetings and how to sign up to help Republican candidates both locally and nationally. The SRTC also maintains a page on Facebook.
---
---
MOST VOTERS STAY HOME---LOW TURNOUT IS PAINFUL TO SEE
Only 12.6% of Sandwich voters bothered to turn out, and incumbents suffered. Selectman Jim James Pierce lost a squeaker to Peter Beauchemin, 656-612. David Darling trailed with 559.
School Committee member Lois Wack (894) lost to a trio of newcomers, who pretty much ran together. James Jay Mcgrail (1266) , Elizabeth Cumming (1130) and Stephanie Urschel Hall (1019) came out on top, in that order, for three year terms on the School Committee. Kerri Kynn Ames won the vacant one year seat on the SC.
Thomas Lynch (1123) and Scott Torrey (1104) won seats on the planning board. Barbara Hadley (798) won a seat on the housing authority in other contested race over Michael Robbins (684).
In uncontested races, Rebecca Lovell Scott (1337) retained her seat on the Board of Health. Moderator Garry Blank (1314) kept his position. James J. Sullivan was re-elected as Constable. N.E. Fernandes,Jr. was re-elected to the Board of Assessors. Mary McCoy Gaffney (1254), Christine Lee Brown (1172) and William J. Fleming (1151) were re-elected as Library Trustees, and Georffrey F. Lenk was re-elected to the Weston Memorial Fund,.
To the over 87% of Sandwich residents who didn't bother to vote---don't EVER complain. Your apathy is part of the problem, not the solution. Thanks to EVERYONE who ran for office. Activism is the lifeblood of a town.
---
for May 2015 elections!
---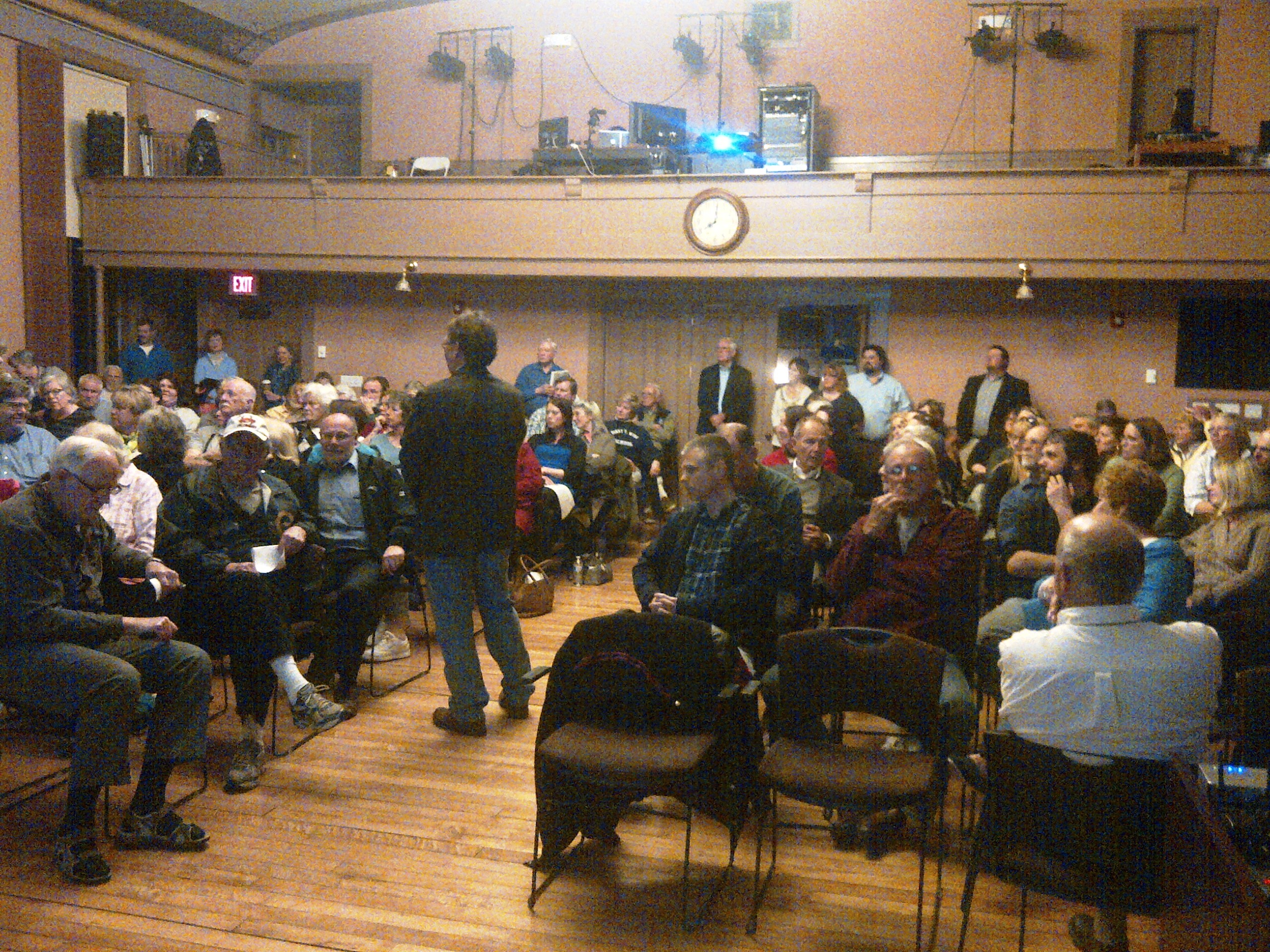 WING SCHOOL RE-USE MEETING
The first meeting to discuss the potential re-use of the Henry Wing School took place on Monday, April 13 at Town Hall in Sandwich. The place was packed. All five selectmen attended (Patrick Ellis served as host.), as well as the Town Manager, Assistant Town Manager, Recreation Director, Supt. of Schools, and three members of the Finance Committee (yes, I was one.)
Members of the shining new Sandwich Arts Alliance took center stage, proposing to use part of the school for art classes, galleries, performance space, and retail art space, among other things. Joanne Westerhouse, who has been the force that brought together this alliance of 160 various types of artists, authors and performers, said, "Our new Sandwich Arts Alliance members believe that the Wing School would make a great Cultural and Community Center. We envision it's use to host cultural events, similar to those at Cape Cod Cultural Center in Yarmouth, but also offering inexpensive space rental for organizations to have monthly meetings, and events of all sizes, both in the building and on the grounds outside. Picture it hosting nonprofit community groups, plus boy scouts and girl scouts, youth sports on the fields, the Farmers Market, the Sandwich Flea Market, Festivals, and perhaps adult ed classes again! We could possibly share space with the Council on Aging and Parks and Recreation, which also provide classes and programs for town residents. Wing School is centrally located and has great parking. We are the only Cape town without a Community Center." She added, "We also believe that we can fund the needed repairs through grants, as was done by both the Hoxie School in Bourne, and the Cape Cod Cultural Center; and that we can be sustainable thereafter, without asking for a funding override from taxpayers."
Michaerl McKeon of Kaestle Boos Associates, Inc., outlined the many problems with the building, which will not be in use as a school after June. The school was built in 1927, and was added to and underwent renovations in 1958 and 1974. McKeon said the building had 16 different levels, and was not ADA compliant. He also said the roof needs replacement, the overhangs are rusted out, much of the building isn't handicapped accessible, and it would take 1.5 million dollars to just remove the hazardous waste (asbestos and PCP's) inside. He also said any renovation would require at least 2.8 million dollars for full fire protection compliance.
Resident Susan Kline was impressed with the audience. "So many gems of ideas and the thoughts that went into them!"
We found out that the building is 104,000 square feet. That's big enough to house an art center, community center, COA,, the Town Archives, and maybe even the room for a private-public partnership to bring some jobs into Sandwich. The Wing School location could be a solution to the revival of the Sandwich Village area, and art could be the key. It was mentioned that the school is directly next to the Open Cape, a new powerful internet for business.
The Sandwich Historical Commission is leaning toward trying to preserve the original 1927 Colonial construction. Alice Baker had proposed that a for-profit senior housing company come in.
There were many good ideas. The next step will be for McKeon's group to bring more definitive information to the table. Then, two more forums will be held. After that, the Committee appointed by selectmen (which has no residents serving, other than elected and appointed officials) will make a recommendation to the Board of Selectmen. They'll need to support an idea, and try to convince Town Meeting and voters to support the idea, and the cost.
Long way to go. But, this reporter was impressed with the energy in the room!
(photo and story by Mark Snyder)
---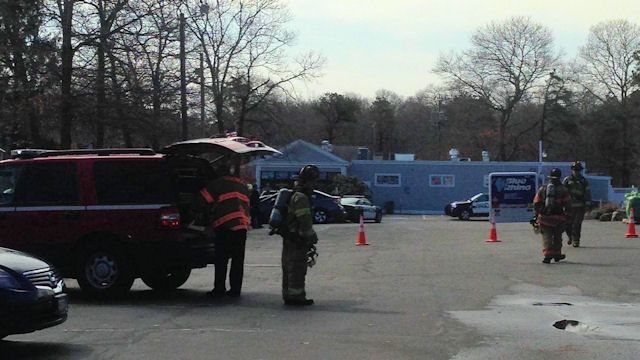 On Saturday April 11, 2015, the Sandwich Fire Department responded to (3) different locations to investigate a potential hazardous condition at Blue Rhino propane distribution cages.
The first incident occurred at Anchor Hardware on Cotuit Road at 10 a.m. The delivery driver was concerned that one of the tanks may contain a hazardous substance other than propane. The Sandwich Fire Department responded with the Massachusetts Department of Fire Services Hazardous Materials Response Team and the Massachusetts State Police Explosive Ordinance team. The tank was removed from the site and transported to Landers Pit on Route 130 where the tank was tested for hazardous chemicals and destroyed.
A second tank was discovered at the Rte. 6A Convenience Store at 422 Route 6A at 1:15 p.m. The same multi-agency response was requested. That tank was removed and also taken to the Landers Pit for testing and hazard removal. Sandwich Fire Department Deputy Chief John J. Burke then ordered the remaining Blue Rhino and Mighty Flame propane cages in town checked and had a third tank investigated on site at 2 p.m. at the Lawrence Pond Market at 45 Great Hill Road. The Hazardous Materials team checked in on site and found it to be safe. All three tanks that were of question checked out okay and there was no hazardous chemical situation found.
The Sandwich Fire Department received an advisory earlier in the week to be aware of potential problems with these exchange cages and worked with the state officials on a coordinated response plan.
story & photos courtesy of John "JJ" Burke​, Deputy Fire Chief, Sandwich Fire Department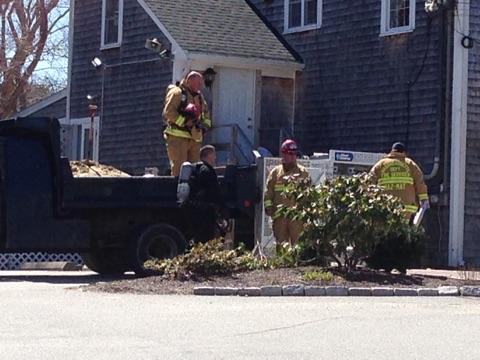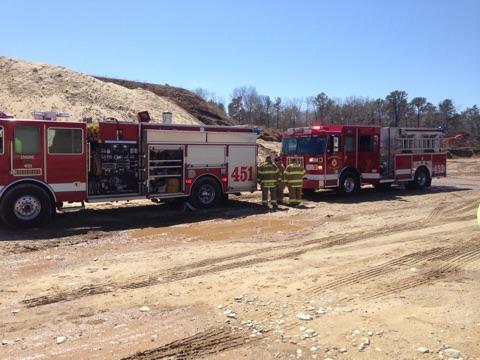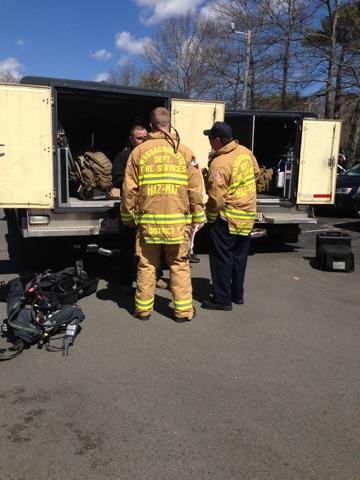 ---
SANDWICH RESIDENTS GET JOLT FROM SANDY NECK BEACH---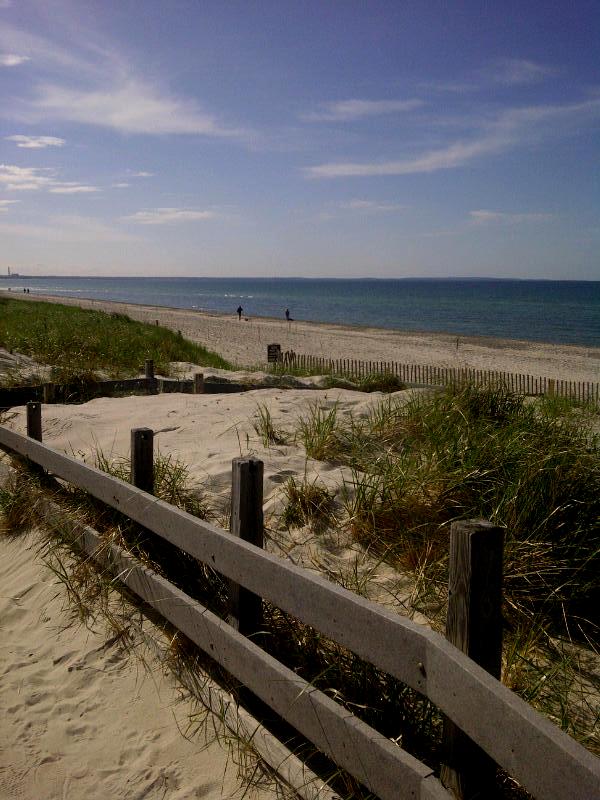 Sandwich News has learned that if you are a 4-Wheel Driver at Sandy Neck Beach in Barnstable, you are in for a big increase in fees. Previously, Sandwich residents were given a discounted seasonal rate of $125. This year, we'll be charged the same as every other non-resident, $170.
For those just going to the beach, your Sandwich Beach sticker will still get you in for free. That, at least, remains good news for Sandwich residents. Warren Bovanick, Clerk for the Stoughton Tax Collector's Office, said it was never explained why the rate, and resident discount status, was changed.
(photo by Mark Snyder)
---
SPECIAL TOWN MEETING----What happened?
---
PUBLIC SAFETY IN SANDWICH--The Outlook for 2016
by Mark Snyder
for Sandwich News on Facebook & Snyderssandwich.com
FIRE:
Sandwich Fire Department has received $25,000 grants each year to maintain the Sandwich Fire Boat. Chief William Carrico II told FinCom members that 'It is a valuable resource, and it costs us nothing. We saved three lives, and an animal in that boat."
The Emergency "Shack" at the base of the water tower on Quaker Meetinghouse Road lost power in the first big snowstorm, and the backup generator ("maintained" by AT &T) never worked right. AT &T has an antenna on the top of the water tower to help the signal of all its cell phones. However, Carrico said, "AT &T is notorious for not maintaining their generator sites."
Carrico said that the fire department had 48 calls during the last storm. "The outlook for Sandwich Fire is getting better and better. We are an EMS department. Fires are down, and the ambulance is on the road 68% of the time." Sandwich has four ambulances, and the oldest is scheduled to be replaced this year. The proposed 2016 municipal budget includes funding for four new firefighter/EMT's.
The fire department is hoping that Special Town Meeting will vote to get them four Lucas Chest Compression Devices, at a cost of $60,000. Chief Carrico spoke of a 43 year old woman who suffered a massive heart attack during the storm. Three EMT's took turns giving her CPR on the way to a Boston hospital. The ambulance actually got stuck in the snow for a short time. He said that the Lucas Machines do a "Standard of Care" CPR, and they will save lives and reduce fatigue of the firefighters doing CPR.
The Fire Department spent $23,000 in overtime during recent storm days. They did 1900 transports during the past year. They adjusted rates upward to help pay the enormous EMS costs, but Chief Carrico said that Medicare, which pays for the majority of patients, reimburses only $600 per ambulance ride. 130 0f those transported has NO insurance, according to the Chief, "But we transport any resident who calls."
The Chief is hoping to recoup some of his storm fire costs by filing Incident Damage Assessment reports in hopes for federal reimbursement of emergency costs. He's also filed for FEMA's AFG Grant to try to obtain digital-ready radios. The department uses analogue, and the state will be moving to digital sometime in the near future.
POLICE:
The Sandwich Police Department, under Chief Peter Wack, is drastically understaffed when compared to neighboring communities. They have less full time officers, and officers per 1000 residents, than any other Cape town. When compared to Bourne and Yarmouth (two towns with similar populations), Bourne has 47 Full Time Officers, Yarmouth has 61. Sandwich has 34. Towns like Dennis and Mashpee, with half the square miles, and 40% less residents, have 47 and 38 Full Time Officers, respectively.
One good development is the removal of police officers from the dispatcher desk in the 2016 budget proposed by Town Manager Bud Dunham. This will allow these six officers to be out on the street, rather than inside behind a desk.
The Police Department's phone system is an ancient hand-me-down from Sandwich High School. But, the 2016 budget includes capital items like 8 AED Machines, 4 new Mobile Radios, New Batteries for the Radios so that each officer has two; a new $50,000 telephone system, and a new ATV, replacing one that was from a drug seizure and is no longer working.
Overtime has been a concern for the Police, and one officer has been out with an injury for two years. His shift must be covered by another officer on OT. Also, training impacts the OT budget. Wack says that "We're mandated to do 40 hours of training for each officer every year. That adds $62,400 in OT costs alone. Wack has been doing a good job bringing the OT numbers down. The OT Reserve Fund in FY '12 was $307,059. In FY '13 it was $151,559, and in FY '14 was $138,299.
A civilian IT position will be added to the police budget in the future. Lt. Nurse is currently handling IT for the department, with the assistance of the town's IT director, Mike Twomey.
Chief Wack says each shift involves 4 police officers and a commanding officer. One of the officers is currently on dispatch, but will be freed up when the civilian dispatchers are hired, trained and on the job. The new budget includes a second added Detective position.
BOTH:
Average cost of a firefighter/EMT is $55,000 salary, $14,500 health insurance cost, $725 for accident coverage, a bit under $3000 for retirement costs, $1500 clothing stipend, and a $3000 one-time only charge for protective gear. It adds up to a bit over $77,000.
Average cost of a police patrolman is $63,000 salary, $14,500 health insurance, just under $3000 for retirement, $725 for accident coverage, and a $1000 clothing stipend. That adds up to about $82,000.
The additional firefighters, civilian dispatchers, and the new detective were added due to Dunham's movement of sanitation costs from the DPW budget to a Trash Enterprise Fund.
Lots of bang for the buck here.
(Posted on 2/11/15 @ 9 p.m. (C) 2015 by PMPNetwork, Inc.)
---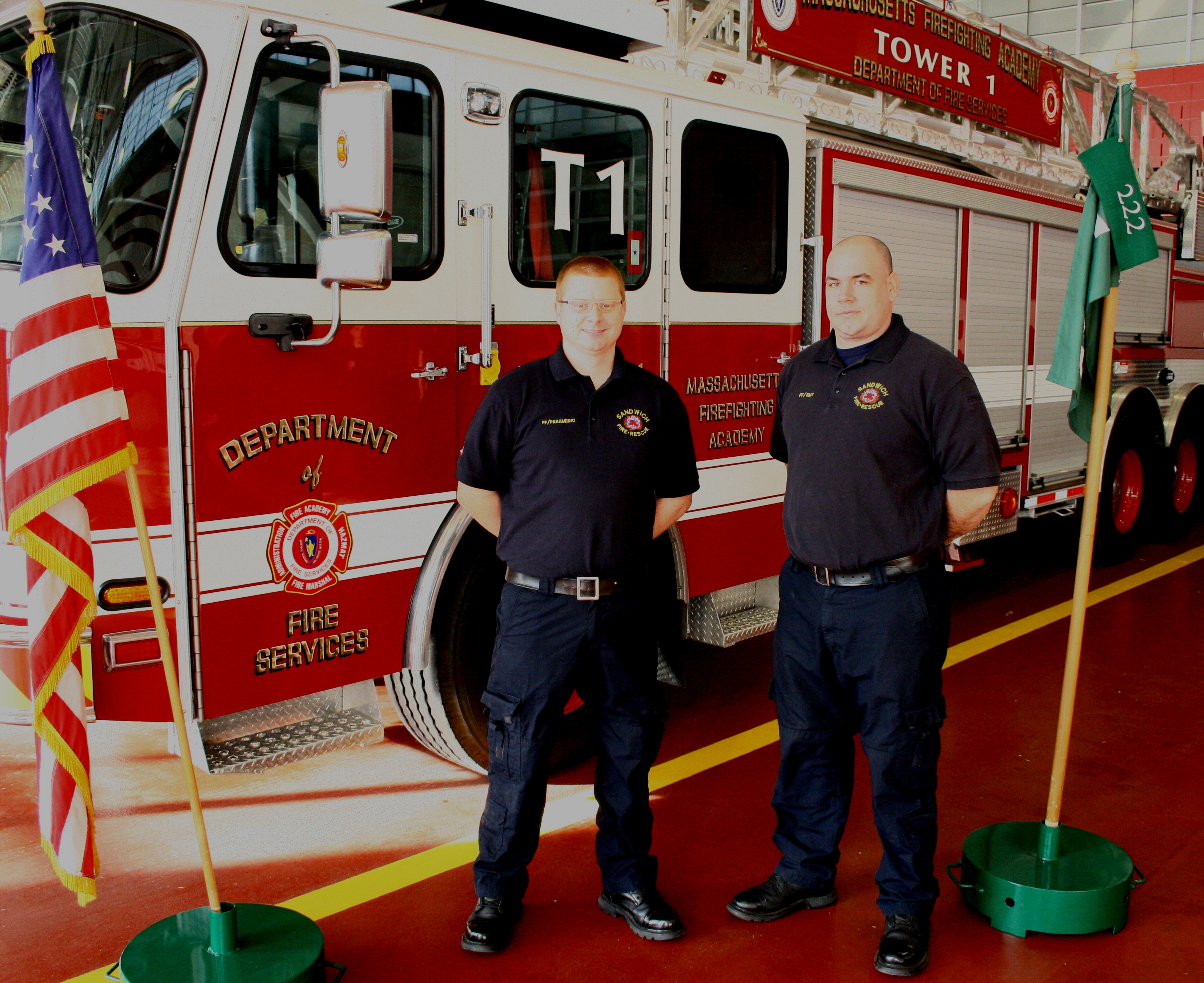 Congratulations to FF/Mechanic Cannon & FF/Paramedic Sullivan
The Sandwich Fire Department is pleased to announce that FF/Mechanic Seth Cannon and FF/Paramedic Kenneth Sullivan have successfully completed the 9-Week Massachusetts Fire Academy Firefighter Recruit Training Program in Stow, Massachusetts.
FF Cannon was appointed on June 7, 2014 and was previously the Mechanic for the Stoughton Fire Department prior to his appointment in Sandwich. FF Sullivan was appointed July 16, 2014 and was previously a Paramedic for the Town of Wareham Emergency Medical Services. The newly trained firefighters will be reassigned to their working groups and begin work on January 19, 2015. Congratulations to the them both as they begin their careers with the Sandwich Fire Department.
---
ROBBERY SOLVED BY SPD UTILIZING TIP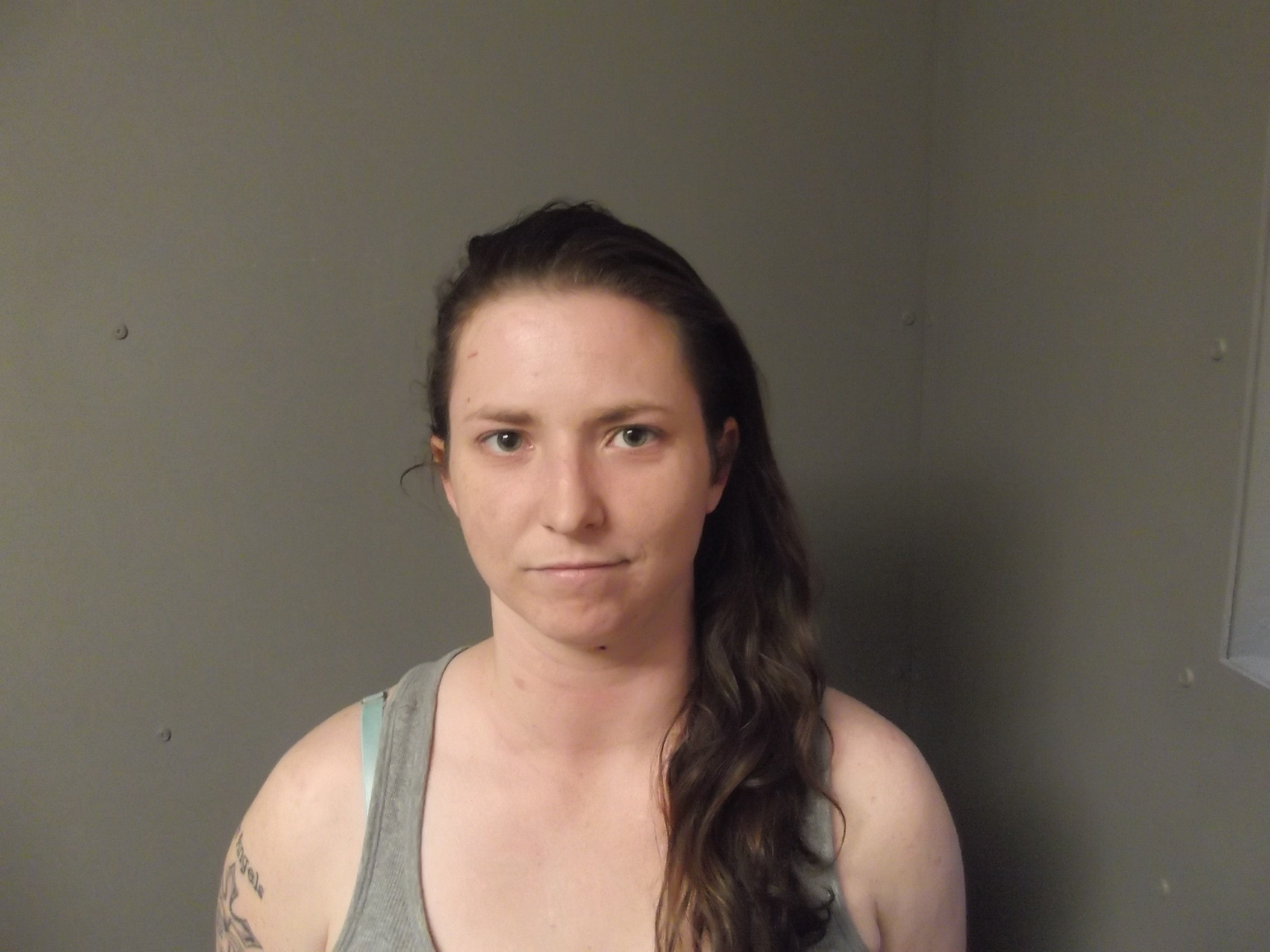 On Friday, January 9, 2015 at approximately 4pm, Sandwich Police arrested a 27 year old Sandwich female for Thursday's attempted armed robbery of the Express Mart located at 127 Route 6A.
Sandwich Police detectives, working on a tip supplied through the Sandwich Police Facebook page after photos of the suspect were posted, positively identified Amanda E. Bacon of Liberty Street as the perpetrator of Thursdays attempted robbery.
Bacon was subsequently arrested and charged with one count of Armed Assault with Intent to Rob. A consent search of the residence Bacon was staying in yielded further evidence of the crime. The knife used in the attempted robbery was also recovered a short distance from Bacon's residence.
Bacon is being held at the Barnstable County Correctional Facility on $1,000 cash bail and is due to be arraigned in the morning.
(Posted on January 9, 2015 @ 7:15 p.m.) Booking photo courtesy of Sandwich PD
(previous story:)
On Thursday, January 7, 2015 at approximately 3 p.m, the Sandwich Police responded to the Express Mart,127 Route 6a, Sandwich for the report of an armed robbery.
The clerk advised police that a white female, wearing a black puffy coat, a black hood, and darks pants had just shown a knife and demanded he empty the register. The female then fled the store. The suspect left with no money or merchandise.
Assistance was provided by the Barnstable County Sherriff's Department's K9 Unit and Criminal Investigations Unit.
The investigation is ongoing. Any information, please contact Patrol Investigator Michael Gumbleton, 508-888-1212
---
SCHOOL'S PROPOSED 2016 BUDGET EXPLAINED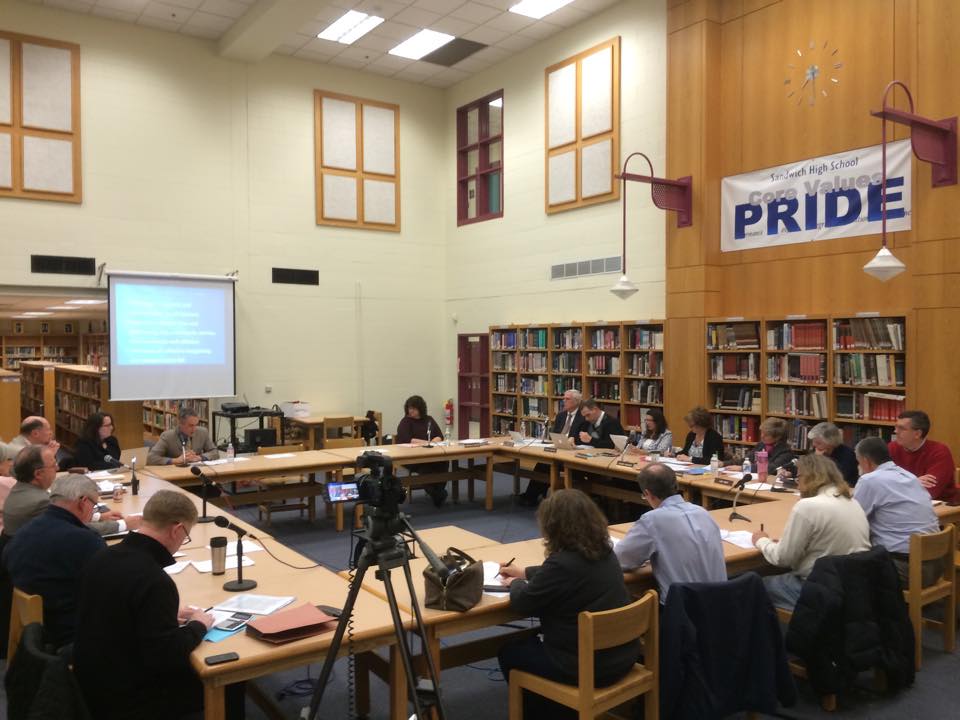 SCHOOL SUPERINTENDENT PRESENTS BUDGET
--article by Mark Snyder, Sandwich News/www.snyderssandwich.com from an open televised meeting
Sandwich Superintendent of Schools Dr.Richard Canfield presented his draft fiscal year 2016 budget to the School Committee and Finance Committee earlier this week. The Selectmen had asked Canfield to hit a goal of $24,250,000 for his budget. The presented budget was $24,630,822. Canfield said there were 20 "positions" that were eliminated in the proposed budget. Unfortunately, unlike budgets I studied in Randolph and Stoughton previously, this budget did not delineate the numbers of employees in any of the salary areas. This presents a kind of "trust me" situation, without specifics.
Canfield said that the budget covers Phase II of the Reorganization, which last year introduced the STEM Academy, as grades 7 & 8 went to Sandwich High. Next year, the proposed Reorganization includes all of the Pre-K through grade two students attending the Forestdale School; and the grades 3-6 students attending the Oak Ridge School. The Wing School will not house any students this coming September. Canfield said the efficiency of grouping students together by grade will generate savings. Last year, he had estimated the savings from closing the Wing School at somewhere between $800,000 and a million dollars.
The budget also includes Full Day Kindergarten, at no charge to parents. Currently, there are 181 total students in half day and full day kindergarten. Parents currently bear the costs of full day kindergarten, to the tune of $260,000 collected for tuition. Canfield wants taxpayers to bear the cost for everyone in his proposed 2016 budget. "We believe in the value of no cost to families full day kindergarten," he said.
The budget includes property management for the Wing School, as agreed to with the Board of Selectmen, Canfield said. "We know the building and it makes sense for us to take care of maintenance and management of the building. The money could be moved into the town's budget, and they could take care of it, but it would be less efficient."
Dr. Canfield said the motto of this year's budget is "funding what we value," adding, "Our mission is to educate the children, but use taxpayer's funds wisely. All of our funds are held at Town Hall and monitored by the Treasurer's office."
The recommendations of the NEASC recommendations were incorporated in the budget, as well, Canfield said. "We are required to address the recommendations for continued accreditation."
Their goal is to educate EVERY student, and they do it through intervention with early learners, with a Response To Intervention (RTT) to help those who struggle with learning and behavior issues. Canfield says that full day kindergarten will help the educators assist with early intervention.
Canfield said his team has been working on Tech Development. "It's a Digital Age for kids. We've spent time working with parents, teachers, administrators and IT people to develop what's appropriate for K-6 technology."
Canfield also added that funding was included in the budget for the Theatre Program, Fine & Performing Arts, Community Service, Extra Curricular Clubs, and Athletics. It will also include the final outcomes of collective bargaining and transportation bids. The effort at reorganization---particularly the STEM Academy--is "trying to mitigate the outflow of students to outside schools," according to Canfield.
Mark Smith, principal of Forestdale School outlined his priorities for the coming year. His goal (and he said it may take five years to achieve) is to have every second grade student leave the school with a grade-level reading ability. "We're creating an early learning campus. We'll get valuable data from Kindergarten, with input to allow intervention to close achievement gaps. We'll institute a systematic high-quality intervention system. We'll also offer an opportunity for teachers in leadership. as part of the design team, with five departments--each led by a teacher," Smith said. The Forestdale School currently houses 300 students. Next year, they expect between 600 and 620 students enrolled.

Principal Trish Hill of the Oak Ridge School, which will house 950 students next year, said it currently has 527 students. She said that she'll be focused on "Teaching 21st Century skills, and exploring the "Knights of the 7 C's" including Collaboration, Connection to Community, Character, Curiosity, Creativity, Communication, and Critical Thinking. Team leaders will be teachers, utilizing project-based learning. There will be 41 homerooms, and additional specialists were added to cover the increased enrollment. Hill also said they would build up the school's music program. "We'll be adding photography, graphic design and videography for sixth graders, to help prepare them for STEM Academy," Hill said.
School Choice currently funds nine positions in Sandwich High. But, Canfield said that School Choice is currently in a "Moratorium." "We have a waiting list for the STEM Academy. We're only admitting siblings into the system."
School Committee Chairman Travis Andrade voiced support for taxpayer-paid kindergarten. "Big fees tend to scare away families. What do we value? I'd like to see us open to attracting young families to town." He thinks free full day kindergarten will do that, at a cost of approximately $244,581 to taxpayers.
As for Sandwich High School, principal Dr. Ellin Booras said there were 226 seniors there this year. 265 students are currently in 8th grade, and Booris is hopeful that "with our efforts to stop out migration, we should be stable." There are currently 1265 students housed at the high school, 750 are in grades 9-12, with 515 in STEM Academy. $407,000 was cut from "professional staff" salaries at Sandwich High in next year's budget.
As for Special Education, the cost is just over five million dollars. Special Education Director Matt Bridges said that 435 students have an IEP (Individualized Education Program.) He said that is 14% of the total student population. (The State average is 17%.)
The proposed Athletics budget is $581,231 in 2016. It is supported by $182,900 from the athletic revolving account, which includes gate receipts and athletic user fees. There are currently 72 coaches receiving a stipend through this account.
Michelle Austin, the school's finance and business operations director, did a nice job of explaining the budget to school committee, finance committee, and viewers at home.
Next week, the central administration expenses are the first item on the table.
(photo courtesy of Sandwich Community TV. Watch it On Demand!)
---
NSTAR DISAPPEARING
NSTAR is disappearing. Yes, the company whose Cape rates are through the roof will soon be no more. But, don't get too excited. Their uncaring executives and high prices won't change. Just their name will. They'll soon be known as Eversource Energy. The electric and gas company will be changing to that name in all the areas they serve. In a related piece of news, the Department of Public Utilities and Attorney General Martha Coakley announced they have ordered NSTAR to pay a 44.7 million dollar refund to consumers for overcharging. The credit will appear in upcoming bills. Probably a few dollars.
---
SAGAMORE TIE-UPS
As Christmas approaches, and Cape residents look to go off-Cape to visit friends and relatives for the holidays, the Massachusetts Department of Transportation is not making it easy. Their bridge work, which limits the bridge to one lane each way--is causing MASSIVE backups, especially when coupled with a truck accident on December 21.
---
SPORTS DESTINATION COMPLEX---UPDATE
Paul Cleary, representing the Clark Consulting Group which is buying the Golden Triangle (at Quaker Meeting House and Rt. 130) to turn it into "New England's largest sports destination", told Sandwich News that plans are moving ahead. He said, "The P & S is nearly fully executed and we got an easement in October that allowed us to begin the survey work. We had a meeting in September with all Sandwich's Department heads, and have worked closely with Town Manager Bud Dunham, Assistant Town Manager Doug Lapp, and DPW Director Paul Tilton, among others. We are working on solving the Wastewater and Traffic issues. Clark & his team are working with the Town Planner, as well. As soon as the P& S is signed, the next step in early January will be to give a notice of intent to the Cape Cod Commission."
For his part, Town Manager Dunham is excited. He said, "This is the first time we've ever executed a P & S for the property." Selectman Frank Pannorfi agreed, saying, "We ARE excited, but we may not be bubbling over. It's late," he said as he glanced at the Town Hall clock, adding, "We are committed to getting this done for the economy of our town."
Cleary said he's also working with Tom Tsakalos and his team, owners of three nearby shopping plazas..
---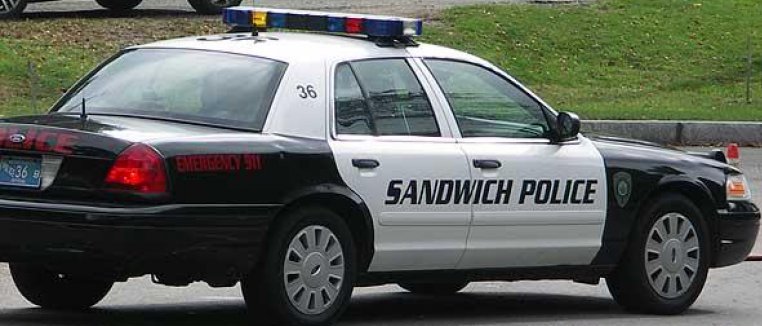 More SPD Busts...
Another Day, Another Drug Arrest: Sandwich Police were busy on December 19th. In the wee hours they arrested Rena A. Dansereau III of 250 Newtown Road in Marston Mills. Rena was charged with: DRUG (HEROIN), POSSESS CLASS A; DRUG (METHADONE), POSSESS TO DISTRIB CLASS B; DRUG (MARIJUANA), POSSESS TO DISTRIB CLASS D; DRUG (CLONOPIN), POSSESS TO DISTRIB CLASS C; DRUG (SUBOXONE), POSSESS CLASS B; and DRUG (BUPRENORPHINE), POSSESS CLASS B.
A few hours later, on Service Road, on December 20, Sandwich Police arrested James Snyder of 293 Great Fields Road in Brewster for OUI Alcohol (second offense), Possession of an Open Container of Alcohol in the MV; and Failure to stop/yield.
---
DRUG BUST
On December 18, 2014 at approximately noon time, the members of the Sandwich Police Department and the Cape Cod Drug Task Force arrested Dylan Lane of 1 East Crossfield Road, Forestdale and Hector McMenamy of 4 Van Circle, Bourne. Both men will be charged with possession with intent to distribute a class A substance (heroin) and conspiracy to violate the controlled substance act.
The arrests were the result of a three week investigation of heroin distribution in Sandwich. Lane and McMenamy were intercepted by members of the Sandwich Police and Cape Cod Drug Task Force officers as the two men arrived back at Lane's East Crossfield address from a trip off cape in McMenamy's vehicle.
Sandwich Police K-9 officer Matthew O'Brien and his narcotics detection dog KODA located approximately 9 grams of heroin in the vehicle between the passenger seat and center console area. $625.00 in cash was also seized from Lane.
Subsequent to the arrests, a search warrant was served on the East Crossfield residence resulting in the seizure of digital scales and packaging material consistent with heroin distribution.
Both men are due to be arraigned in Barnstable District Court tomorrow.
---
SMALL KITCHEN FIRE
While handling multiple medical calls, at approximately 7:36 p.m., the Sandwich Fire Department responded to a kitchen fire at 14 Brightside Lane in Forestdale. Occupants reported that they had a kitchen fire, and the sprinklers were operating. On arrival, units found the residential sprinkler system operating and the fire completely extinguished. The fire was contained to the stove top and there was moderate water damage to the kitchen and basement. The sprinkler system was secured and the power shut off to the unit. As 14 Brightside Lane is the middle unit in a three unit condominium, the two outside unites were unaffected and residents were allowed to reoccupy there units. Damage is estimated between $5,000 and $10,000.
Sandwich Fire Chief William Carrico reports, "If it were not for the sprinkler system, there would have been significant fire damage to the kitchen and smoke damage to the second floor. This is another example of the importance of residential sprinklers."
Sandwich Fire was assisted by the Sandwich Police, Sandwich Electrical Inspector, and Mashpee Fire who responded with an Engine.
---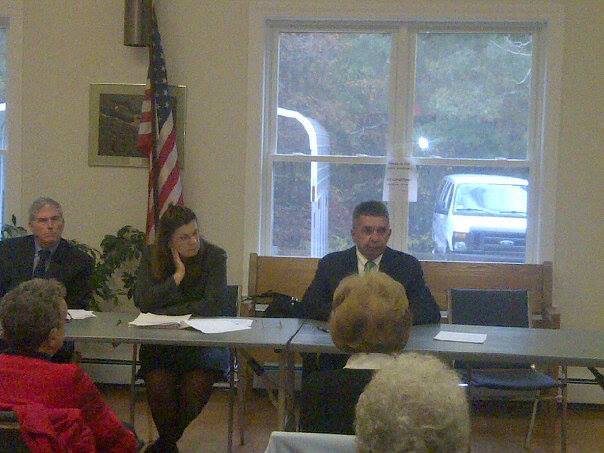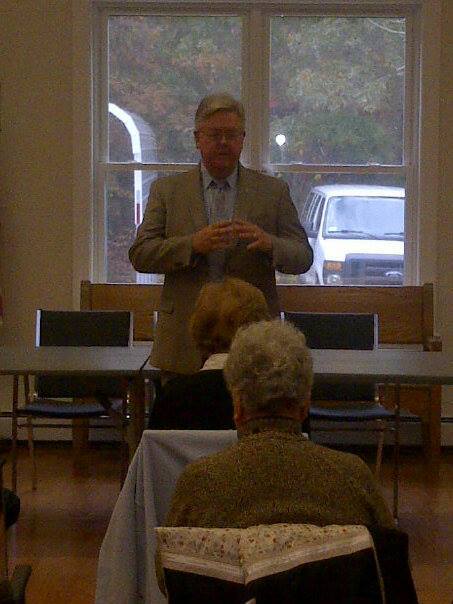 Barnstable County Sheriff Jim Cummings sponsored an interesting talk this morning at the Sandwich Senior Center, called "Tricks of the Trade: Outsmarting Investment Fraud." But, it was a lot more than that. About 20 seniors took advantage of the free bagels, donuts, muffins, and coffee, and the event more delicious information.
Sharon J. Thibeault, the Second Assistant District Attorney, who received the Prosecutor of the Year award at the 2013 Massachusetts District Attorney's Association's Annual Prosecutor's Conference last year, said, "We're not hear to scare you, only to raise your awareness. You can't live in fear, but you need to watch closely around you. She told them to keep an eye on their medications when they have health workers in their home, "Even the dog medications," she added.
CPA & State Rep. Randy Hunt began the event with some smart talk about taxes. "Keep a sharp eye on your taxes. There are people fraudulently submitting thousands of IRS forms in other people's names. Call the IRS in Hyannis if you have any questions. Be vigilant with your identity."
Cape & Islands District Attorney Michael O'Keefe said, "Beware of the knock on the door. Anyone from "home improvement companies" trying to sell you driveway coating or painting, and asking for the money up front is a warning indicator. Another area where we get a large number of complaints is healthcare fraud. There are many sad stories of elderly people who hired healthcare workers who came in the home and stole checks, money, drugs---even furniture & expensive oriental rugs. The elderly want to help others, and sometimes they fall for stories of hardship from these health workers, and empty their wallets. We prosecuted over 50 larcenies against the elderly last year. This year, we already have 28."
Another area that O'Keefe said is ripe for fraud is telemarketing. Never give out personal information, unless YOU make the call. If someone says they are from your bank or credit card company, hang up and call your bank or credit card company. Cyber theft is the same as telemarketing theft, using a computer. Remember these tipoffs to fraud: "You Must Act Now On This Offer." "You've Won A Free Gift, you just have to pay a small postage and handling charge." "You don't need to check us out, we're legit." "It's a high profit, no risk investment." O'Keefe said, "There's no such thing. Always insist on getting all offers in writing. Same for "charity" calls. Get their information in writing, and ask what percentage of your contribution goes to the actual recipients of the charity, rather than administration costs. Never pay for a 'free' prize."
O'Keefe added, "Do a gut check. If it doesn't feel right, it generally isn't. If it's too good to be true, it usually is."
It was a learning experioence for all who attended.
Story & Photos by Mark Snyder
---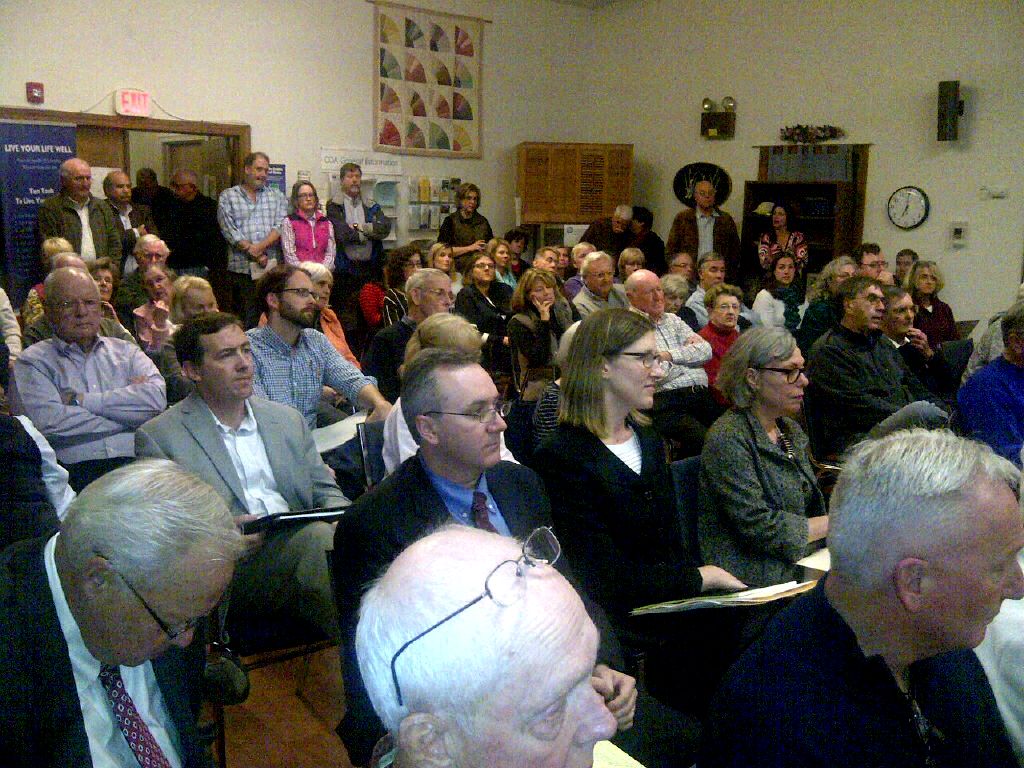 PERMIT FOR HERITAGE ZIP LINE APPEALED
---
BROTHERS CONVICTED ON MULTIPLE DRUG CHARGES
After a month-long federal trial, brothers Stanley D. Gonsalves and Joshua M. Gonsalves were convicted on multiple charges arising from a three-year conspiracy involving hundreds of thousands of 30-milligram oxycodone pills which were distributed on Cape Cod and generated over $5 million in proceeds.
Stanley Gonsalves, 36, of Sandwich, Mass., was convicted of an oxycodone trafficking conspiracy, a money laundering conspiracy, and 17 substantive money laundering charges. The money laundering charges relate to his purchase of two Mercedes vehicles and property located on Hoover Road in West Yarmouth. He was also convicted of possessing a firearm in furtherance of the oxycodone trafficking conspiracy.
Joshua M. Gonsalves, 34, of Dennisport, Mass., was convicted of an oxycodone trafficking conspiracy, a money laundering conspiracy, and a substantive money laundering charge in connection with his purchase of a Cadillac.
The jury also required the forfeiture of the property in West Yarmouth and issued money judgments totaling $5,074,575.
During the trial, witnesses testified that the conspiracy's couriers transported multi-thousand-pill loads of 30-milligram oxycodone pills from South Florida up to New England, first by plane and later by car. Once the pills were brought to numerous area hotels or conspirators' homes and apartments in Dorchester, Quincy, and Onset, Mass., the conspirators would divide them into 100-pill packs and then take the pills to Cape Cod for sale to the dealer-level customers.
The primary object of the related money laundering conspiracy was to use the millions of dollars in drug proceeds to purchase fresh supplies of oxycodone pills and to pay the ongoing expenses of the oxycodone conspiracy. During the trial, witnesses testified about seizures from the Gonsalves Brothers' co-conspirators of two attempted south-bound cash shipments totaling $140,000, and an attempted north-bound pill shipment of 5,700 pills. Other large pill seizures occurred in Fort Lauderdale (8,000 pills), in Volusia County, Fla. (900 pills), along Route 6 in Barnstable (280 pills), and along Route 3 Southbound in Kingston, Mass (4,000 pills). Other related cash seizures from co-conspirators totaled $167,000.
The trial evidence also included extensive testimony about a car chase and rollover incident which occurred on Route 3 Northbound on May 13, 2011, in which the Gonsalves Brothers allegedly rammed their Mercedes SUV into a Volvo station wagon which they believed (incorrectly) contained the $225,000 in cash drug proceeds which had just been taken from them in a Bourne robbery. The men in the Volvo, who allegedly were only assisting the primary robbers (who were watching these events unfolding from a different car) managed to survive the rollover crash and then fled into the woods. In a recorded call a few days later, which was played at the trial, Stanley Gonsalves told a criminal associate about the robbery, boasting that the robbers "didn't expect us to do what we did" in retaliation.
The four-year investigation that resulted in this case originated in Boston's Chinatown, and initially focused on John (White Devil) Willis, a Cantonese-speaking Caucasian who is now serving a 20 year sentence, arising from his role as the Gonsalves Brothers' primary oxycodone supplier between late 2009 and May 27, 2011.
The convicted charges carry statutory maximum sentences of 20 years for oxycodone trafficking conspiracy, money laundering conspiracy and concealment laundering charges, 10 years for unlawful monetary transaction laundering, and a mandatory consecutive sentence of five years on the firearm charge. Actual sentences for federal crimes are typically less than the maximum penalties. Sentences are imposed by a federal district court judge based upon the U.S. Sentencing Guidelines and other statutory factors.
U.S. District Chief Judge Patti B. Saris scheduled sentencing for Jan. 16, 2015.
United States Attorney Carmen M. Ortiz; Vincent B. Lisi, Special Agent in Charge of the Federal Bureau of Investigation, Boston Field Division; William P. Offord, Special Agent in Charge of the Internal Revenue Service's Criminal Investigation in Boston; Michael J. Ferguson, Acting Special Agent in Charge of the Drug Enforcement Administration, Boston Field Division; and Colonel Timothy P. Alben, Superintendent of the Massachusetts State Police, made the announcement today. Significant assistance was also provided by the DEA Cape Cod Drug Task Force, the Barnstable, Boston, Quincy, Dennis, Plymouth, Sandwich, Yarmouth, Bourne, and Bristol County Police Departments, the Florence County (South Carolina) Sheriff's Office, the Broward County (Florida) Sheriff's Department, the Volusia County (Florida) Sheriff's Office, and the Dillon and Ridgeland (South Carolina) Police Departments.
The case was prosecuted by Assistant U.S. Attorneys Richard L. Hoffman and Timothy E. Moran of Ortiz's Organized Crime Strike Force Unit.
---
STRANGE COMPANY?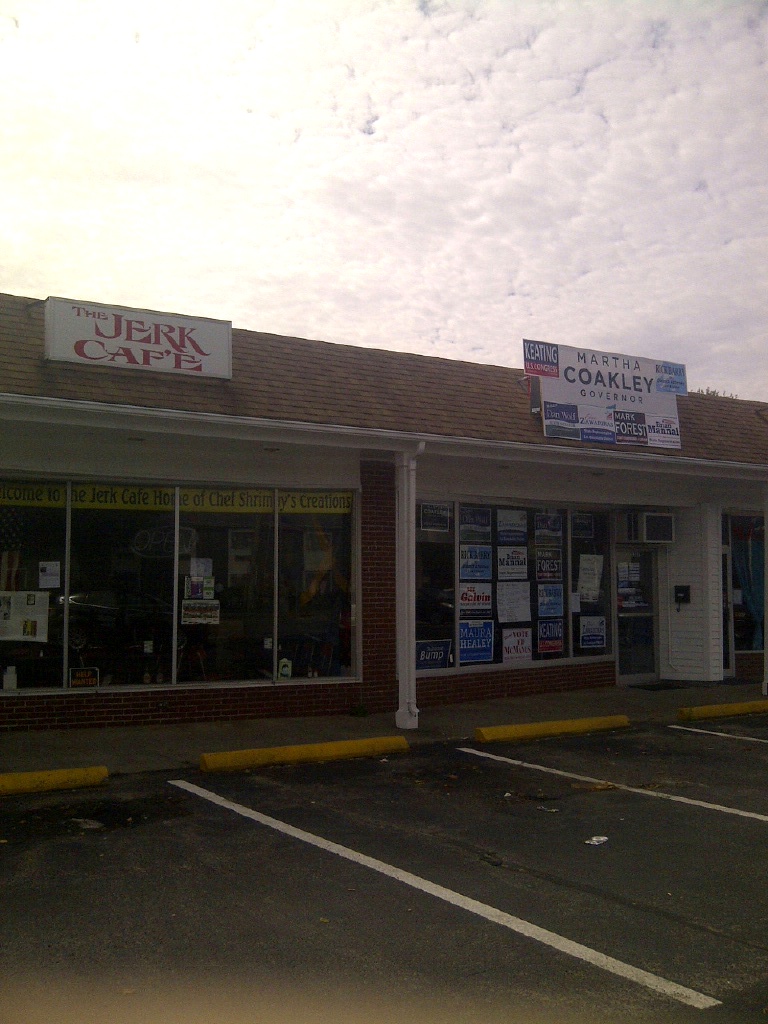 Photo (C) 2014 by Mark Snyder, PMPNetwork, Inc.
---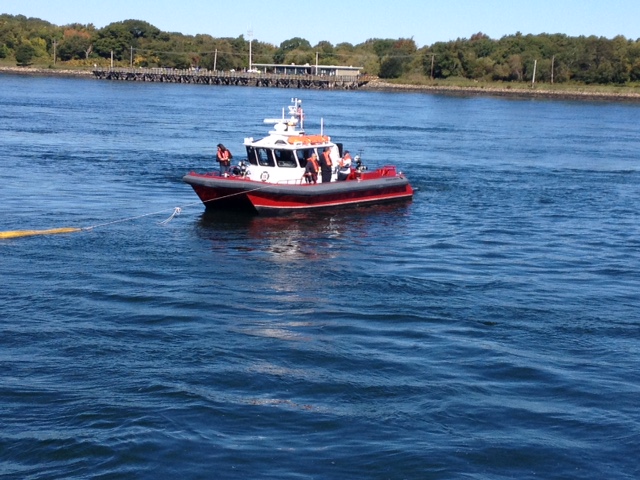 A FABLE
Richard Davey, the man who runs the Massachusetts Department of Transportation, went in for his usual haircut last weekend, The barber told him he had a slight knot in his hair, and he would cut it out. Grabbing an electric clipper, the barber proceeded to shave Davey's head, row after row, until all that was left was stubble. Davey, whose eyes were closed, opened them to see himself in the mirror. There was no hair, only an ugly stubble that rose from his scalp. He looked up and said, "You are not my barber. You have long hair and a beard. Who are you?" I smiled. "I'm the ghost of median trees past. If any more clear cutting takes place on the Cape, my brother, the ghost of median trees of the future will be paying you a visit. It won't be pleasant."
Davey, turned white as a ghost, and called into his office. "I'm done. I can't do this anymore. I will be giving Gov. Patrick my resignation letter. And, so it was that Davey has resigned from office. Who will be next? Will they continue the destruction? Will they, too, get a visit from a long-haired, bearded ghost?
from snyderssandwich.com
---
FIRE DEPARTMENT PARTICIPATES IN DRILLS
On October 10, 2014 at 10 a.m., the Sandwich Fire Department participated in the yearly required Oil Spill Response drill at the NRG facility. The drill was attended by local and state Environmental, Health and Emergency Officials. Sandwich Fire Department Marine Unit 439 participated with NRG staff in deploying an oil containment boom to simulate a response to an oil spill at the terminal. The Sandwich Fire Department was assisted by US Army Corps of Engineers and US Coast Guard, as well as NRG staff. The drill was part of the Fire Department's 2013 US Department of Homeland Security's Port Security Grant which covers training, fuel and personnel for multi-agency response to incidents of significance at designated ports. The Sandwich Fire Department Marine Unit was led by Lt. Sean Butler, assisted by FF Mike Harrington, FF Mike Goodwin and FF Larry Machado during the drill. Well done, men!
---
STORY ON THE DE-NUDING OF TREES
---
Sandwich Fire Saves Dog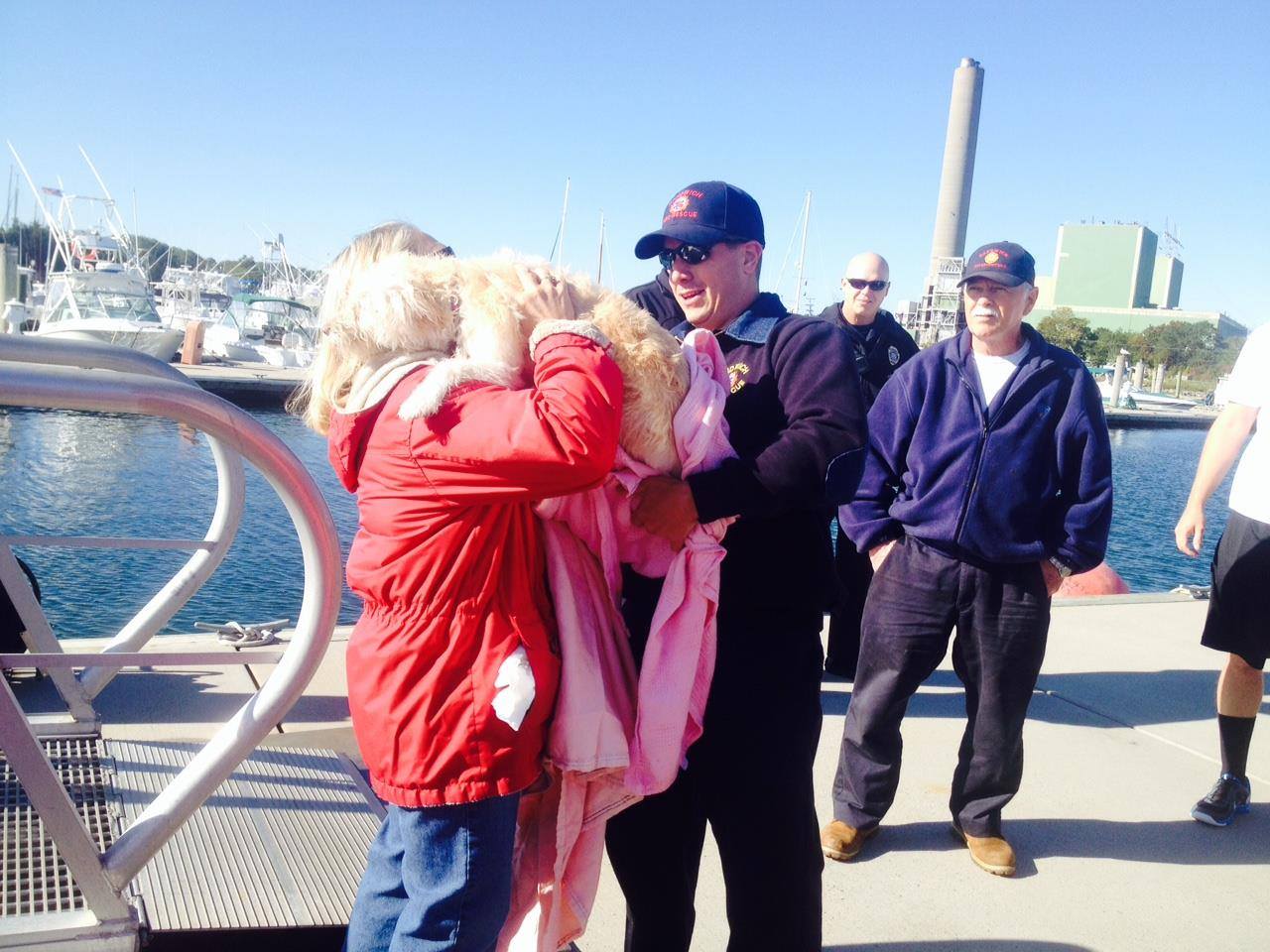 On Sunday October 5, 2014, the Sandwich Fire Department received a 911 call at 9:27 a.m. for a dog that had jumped into the canal. The Sandwich Fire Department launched Marine 439 at 9:34 with 3 Firefighters. The Marine Unit rescued the dog at 9:36 outside the containment boom at the NRG terminal. The dog chased a bird and got outside the boom and could not come back in, according to the owner. The dog was reunited with its owners on the USCG dock. In the photograph, FF Jeremy Cadrin reunites "Moxie" with its owner. The boat was operated by FF Mike Harrington with Capt Robert Black and FF Matt Thompson assisted in the rescue and retrieval of the dog. Great job, SFD!
Thanks to Deputy Fire Chief John Burke for the story and photo!
STATE DEPARTMENT OF TRANSPORTATION
MAY PUT TOLLS ON ROUTE 3 AND ANOTHER
BRIDGE ACROSS CAPE COD CANAL!
---
ROBBERY AT ROCKLAND TRUST --1st Reported HERE!

The Rockland Trust branch on Cotuit Road in South Sandwich was robbed earlier today (October 3) slightly before noon. Police have closed off the plaza where the robbery took place. A spokeperson for Rockland Trust told Snyder's Stoughton she was not authorized to say anything about the robbert. Sandwich Police administration officials have not responded to Snyder's Stoughton inquiries. The branch is currently closed. Snyder's Sandwich has been told by reliable sources that a gun was shown during the robbery. The masked robber was the subject of a search by local and State Police, and the FBI is now involved in the case. No one was injured during the robbery, and the amount taken is "undetermined" according to police.
---
JOE'S LOBSTER MART SHUT DOWN BY STATE
Joseph Vauda, owner of Joe's Lobster Mart in Sandwich, who pled guilty to receiving stolen oysters earlier this year, had his license to sell seafood revoked by state public health officials today.
Vaudo, 62, who had owned the busy seafood shop at Sandwich Marina for 35 years, must "immediately cease and desist all wholesale and retail seafood operations, including all interstate shipment of shellfish," according to the Department of Public Health's decision.
Vaudo was removed from the official Interstate Certified Shellfish Shippers list and had his license revoked, effective immediately. He had agreed to pay $6,250 in March as part of a plea deal for the earlier criminal charges.
The department was concerned about the health of his customers from the stolen oysters. The Mart has continued to be busy, even through Vauda's criminal charges. The store's website now lists the hours as "Closed."
---
IT'S OFFICIAL--"GOLDEN TRIANGLE"
TO BE SOLD TO CLARK CONSULTING
Town satisfied with Wastewater Plan, and it moves ahead towards the final Purchase & Sales Agreement. Clark Consulting, along with its partners, is hoping to build a youth sports destination at the site, and possibly at the Sandwich Marina, as well. Plans include a hotel, fields, indoor sports complex, and more.
Town Manager Bud Dunham sent a letter to Paul Cleary and Bob Clark, representing the developer, which stated, "I'm pleased to confirm that your September 15, 2014 wastewater update and corresponding commitment to proceed with your project has been accepted, causing the Selectmen to vote last week in Executive Session to award the sale of the Town Commercial Land to Clark Consulting, LLC contingent on successfully negotiating a Purchase and Sale Agreement and Land Development Agreement. This vote removed the contingency on providing greater wastewater clarification and also increased the internal rating of your wastewater criterion to Highly Advantageous and your overall evaluation score to Highly Advantageous."
(Posted on September 29, 2014 at 5 p.m.)
---
MA DEPARTMENT OF TRANSPORTATION
CUTS DOWN TREES ON ROUTE 6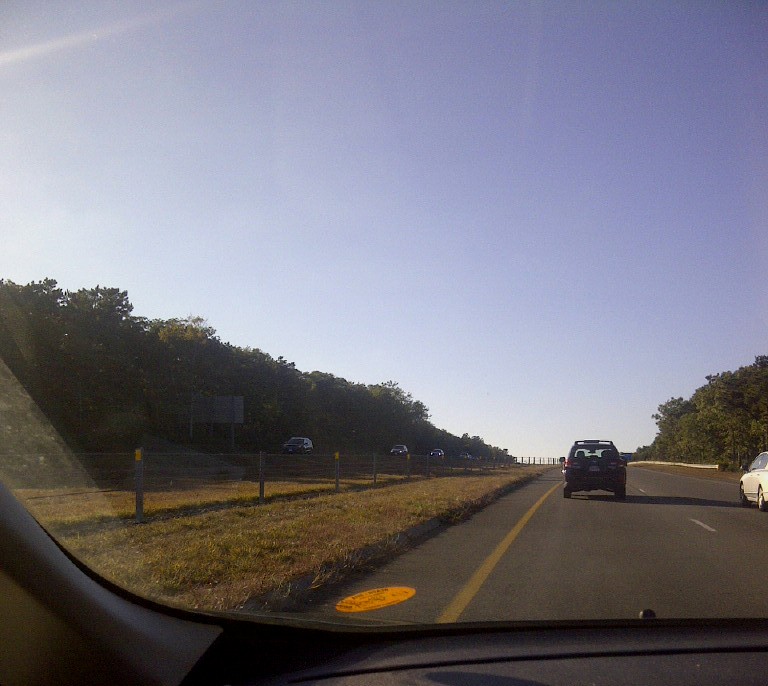 The Massachusetts Department of Transportation cut down ALL of the trees in the median of Route 6 in Sandwich. They used "safety" as an excuse. Here what a DOT employee said about Sandwich in a call to Jim Sivco, left on an answering machine. This employee should be fired, and the Board of Selectmen should request the DOT to come before their Board.
From State Rep Randy Hunt (R-Sandwich): On my Monday phone call with Mary-Joe Perry, director of MassDOT Region 5, and her engineer, I expressed concern about the tree clearing project on Route 6. In connection with the likelihood that National Grid will be clearing trees from the Service Road side, I specifically asked that they refrain from taking any trees on the south side of Route 6. I pointed out that some tree clearing had already been done on the south side a year ago. They agreed to stay away from the south side except to remove dead trees.. With respect to the clearing in the median, I was told that they are taking out trees that overhang the travel lanes as well as trees whose fall zones would impact the travel lanes. At 2 am last night I was awakened by the sounds of the equipment cutting down trees and chipping them. On my survey of Route 6 this morning, it appears that they are being far more aggressive than what I was told, essentially having clear cut the entire median between Exits 2 and 3. I called again this morning, leaving a message for the director that we need a better justification for this clear cutting and also need to know how far down Route 6 they are planning to decimate the trees and brush. Director Perry needs to hear from more people than just me. Her email address is mary-joe.perry@state.ma.us and her phone number is 617-823-1936.
State Rep. Randy Hunt sent a letter to the secretary of transportation, director of region 5, our legislative liaison, and the entire Cape delegation of reps and senators (which includes the senate president) requesting this work to be suspended until surveyors can properly demarcate what is to be cut, public hearings can be held, and a detailed plan drawn up of what is to be cut and what is to be preserved.
DOT'S DISRESPECT TO SANDWICH: LISTEN
UPDATE!
From State Rep. Randy Hunt:
Rep. Hunt,
Good evening. In the spirit of cooperation, the District has temporarily suspended the tree clearing and trimming operations on Rte. 6. The contractor has been instructed to revisit the work zone area and ensure the proper demarcation points are in place.
The District is extending an invitation to the Cape Cod delegation and Public Safety Officials for an informational site visit to review the project limits and remainder of work to take place.

We will be contacting your offices over the next few days to coordinate the site visit.

Best Regards
Mary-Joe Perry
Photo by Mark Snyder
---
Selectmen Vote Unanimously To Allow
National Grid To Denude Service Road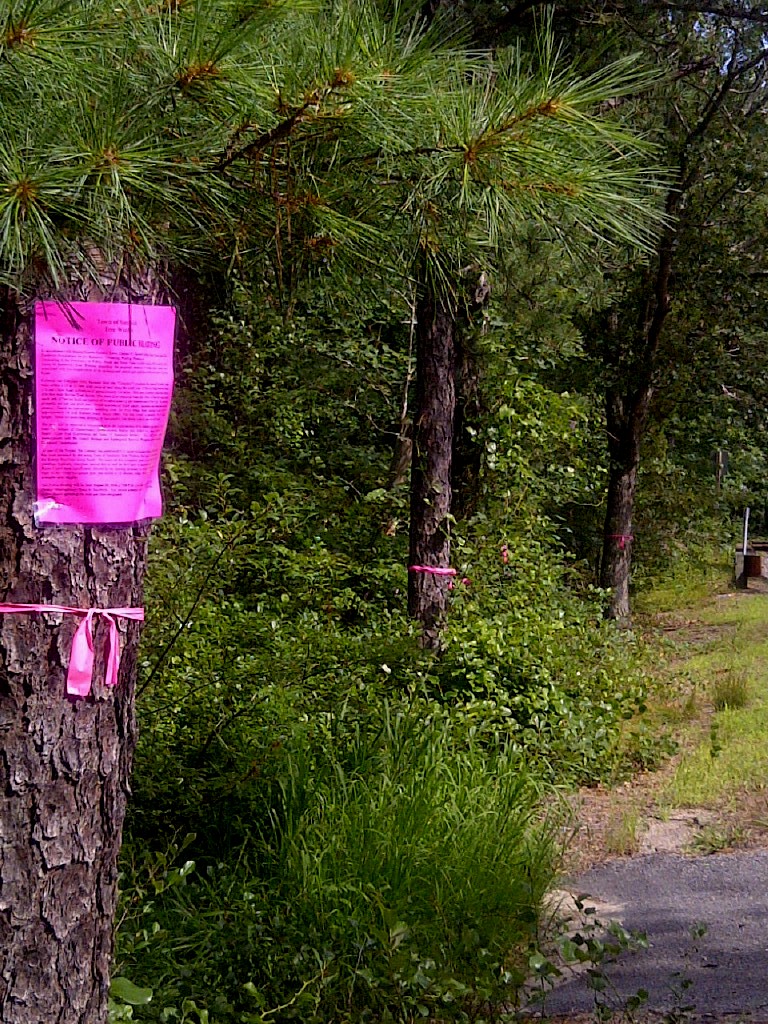 The National Grid plot to destroy the environment on Service Road in Sandwich, by cutting down 4 miles of trees was unanimously approved, 5-0, by the Sandwich Board of Selectmen on September 25th. It will allow the utility to cut down trees for almost four miles, exposing residents living there to sight and sound pollution from Route 6. Incredibly two selectmen, Patrick Ellis and Frank Pannorfi, said it was for "the public good," allowing this 20" pipeline to be placed here, to help provide gas for everywhere on the Cape but here. How socialist of them! Driving down property values must also be for the public good. So must increased noise pollution! The selectmen rather naively thought that if they voted no, and National Grid appealed to the EFSB and won (which they would) that it would take away from the scrawny mitigation the rookie tree warden got from National Grid (sporadic six-eight foot plants replacing thick areas of 35 foot trees). WRONG. It would have still been included, because much of it was dictated by the CCC & EFSB already. And, they also thought (and to her credit Susan James was concerned with this) that they could negotiate further AFTER tonight's vote. WRONG. National Grid will do the MINIMUM they can get away with. THEY MUST. They have stockholders to answer to! This is a horror show that will: Lower Property Values Along Service Road, Decrease Tax Income from the Street (after abatements, which will come.) I predict we'll also see a few homes that can't be sold end up abandoned. Not very impressive for the town with the highest tax rate on the Cape!
True Leadership means not caving to pressure. And, Sandwich's legal counsel, John Giorgio, might has well have been working for National Grid. His presentation made it seem that Sandwich selectmen had no choice. THEY DID. National Grid got off easily, and cheaply. The residents were wronged.
And to Matthew Anderson and Carl Johansen, who spoke about the "common good" and supported this destruction of the environment, I hope you both will step up and buy a home on Service Road. Many are now for sale. And, Selectmen Ellis and Pannorfi should do the same---for the "public good!"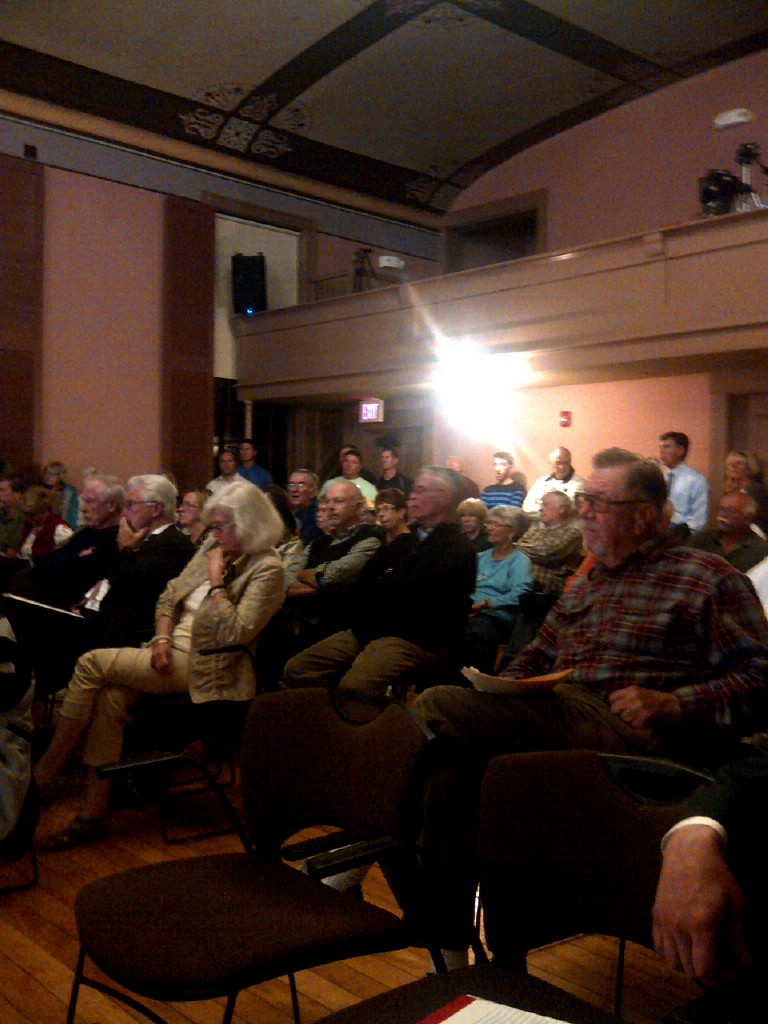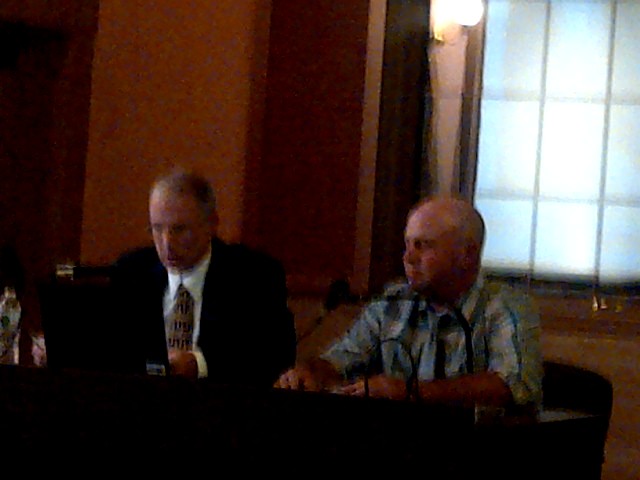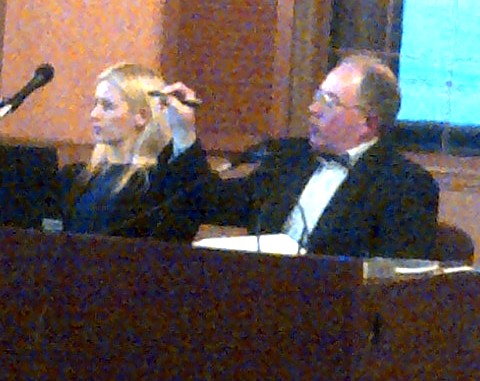 (l to r) Some of the large crowd @TownHall. Sandwich DPW Director/Town Engineer Paul Tilton & Tree Warden Justin O'Connor, NGrid's Atty. Lauren Peloquin & Epsilon Associates Consultant Ted Barten
THE NATIONAL GRID PRESENTATION
Narrative & Photos by Mark Snyder
(C) 2014 by PMPNetwork, Inc.
---
FIRE DEPARTMENT PROMOTES &
WELCOMES NEW RECRUITS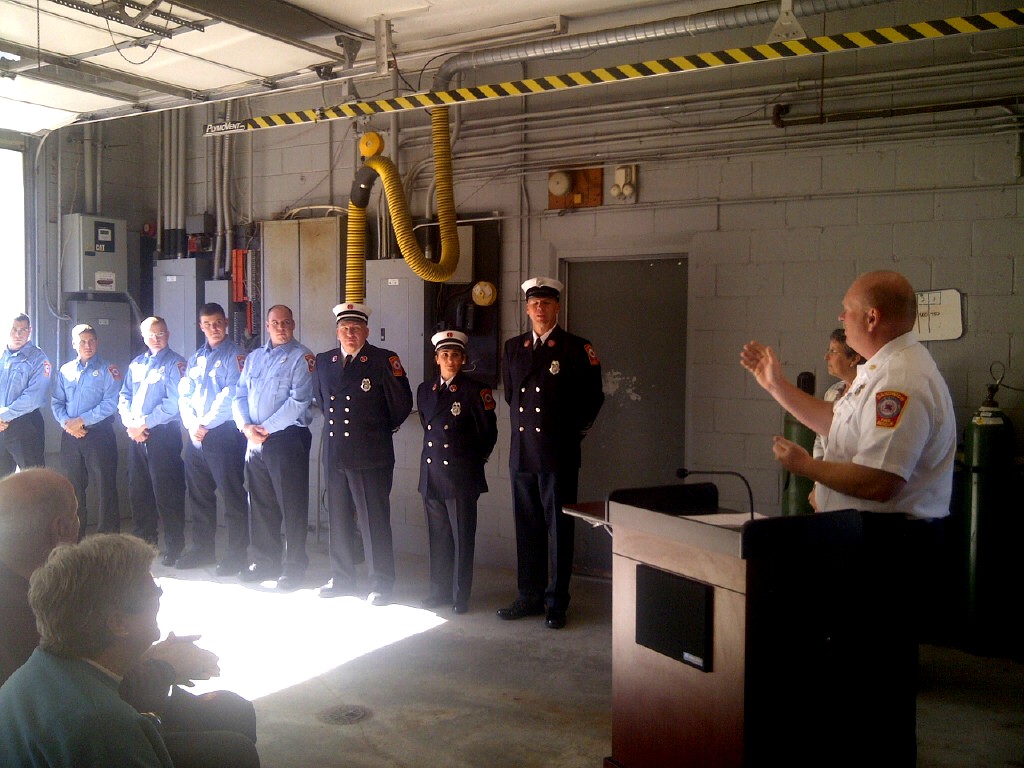 ---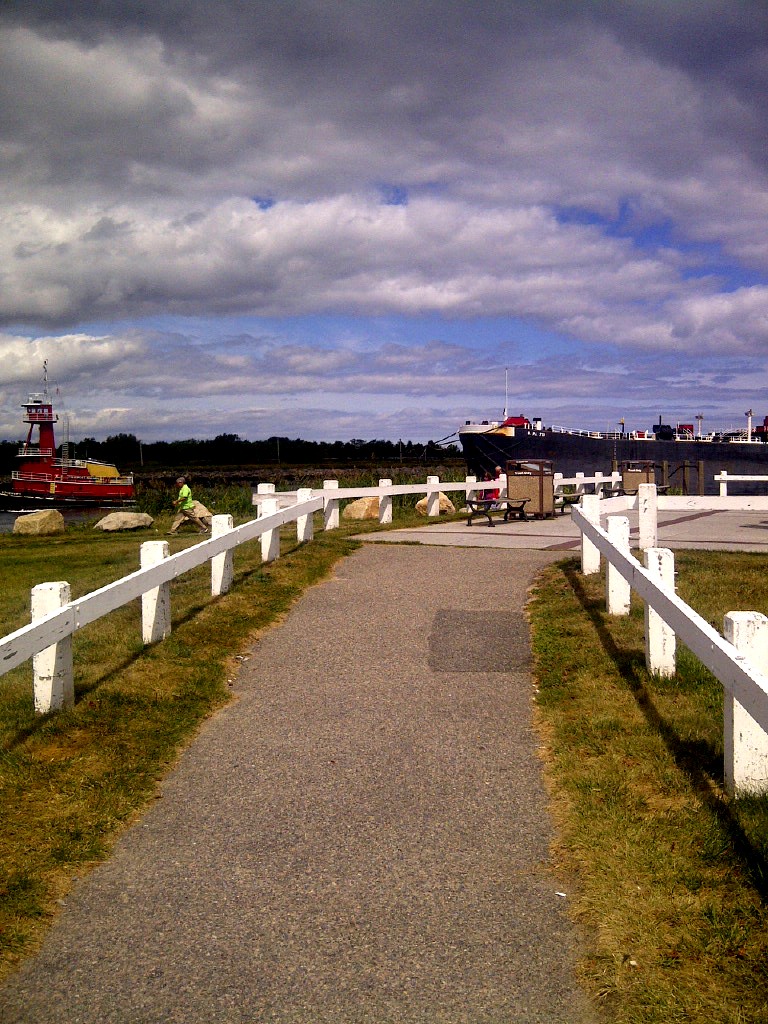 What Should We Do
With 23 Acres @ Marina?
(photo by Mark Snyder)
---
SUSPECT WANTED
On Thursday, September 18, 2014 at approximately 8:47 p.m., Sandwich Police responded to a home on Sedgwick Ln in South Sandwich. A couple reported coming home and interrupting a breaking and entering into their house.
The victims reported observing a thin white male, approximately 6'1", dressed in black, a black knit hat, white sneakers, and carrying a back pack standing in their living room. They watched the man flee from the home from the front door of the residence. According to the victims, the suspect fled down the street on foot.
A K-9 was requested from the Barnstable County Sheriff's Office and a search of the area was initiated. The suspect was not located.
This case is still under investigation. Residents are encouraged to report any suspicious incidents or persons to the Sandwich Police Department, 508-888-1212.
---
SHERIFF & D.A. TO HOST TWO EVENTS TO HELP SENIORS AVOID CRIME
James Cummings, Barnstable County's Sheriff, is teaming up with Michael O'Keefe, its District Attorney, to give the Cape's senior citizens two events focusing squarely on matters of crime and justice.
The dates to circle - and quickly -- are Friday, September 19th, from 9 a.m. to 10:30 a.m., and the following Wednesday, September 24th, from 10 a.m. to 1 p.m.. There is no charge for either event. The morning get-together (9/19) will include coffee and donuts; the second (9/24) features a light lunch.
"Detecting fraud BEFORE it happens" will be the on 19th, a DA O'Keefe guest presentation to be held at Harwich Community Center, 100 Oak Street in Harwich. The district attorney will explain how even the brightest people can lose money when the emotion of "striking it rich" clouds their better judgment. The first 15 to sign up will also receive a free DVD, "Trick$ of the Trade: Outsmarting investment fraud." The number to call is 508-430-7550 and pre-registration is both optional and encouraged.
Event two, a picnic and twin fact-filled addresses, will be for senior volunteers, its service providers, and public safety officials. It will be at the Sheriff's youth ranch, 1445 Osterville-West Barnstable Road, the section that runs between Route 149 and Race Lane near Exit 5.
Sheriff Cummings will talk about how and why his correctional facility is doing better than most at reducing inmate recidivism (offenders returning to jail). DA O'Keefe will go over recent crime trends on the Cape and discuss his work with victims and victim advocates. There will also be a K-9 demonstration and a free gift for attendees. A call ahead on this would also be appreciated (508-563-4319).
Both events are sponsored by Triad, a cooperative program between the Sheriff's Office, local police and fire departments, and local councils on aging. Triads foster ways to make life safer and more secure for senior citizens. Sheriff Cummings kicked the program off shortly after assuming office, going on 16 years ago.
---
RESCUE AT SEA
On September 12, 2014, the Sandwich Fire Department received a 911 call at 4:14 p.m. for (2) children swept out to sea while swimming at Old Harbor, near the Sandwich Boardwalk. There was a joint response from the United States Coast Guard and Sandwich Fire Department Marine Units. While en route, notification was made that (2) additional adults (both Sandwich residents) had gone in the water to assist the (2) children and were in distress.

Upon arrival in the area of Old Harbor, Sandwich Fire Department Marine Unit 439 rescued an approximately 50 years of age female approximately 200 yards off of Old Harbor and brought her on board the Fire Department boat. The USCG assisted the women's husband who was stranded on a jetty. Both parties were removed to safety and confirmed that (2) children ages 9 and 11 were still somewhere in the water. A search pattern was started and it was noticed that both children had made it to Spring Hill Beach across the creek. They were evaluated by Sandwich Fire Department Paramedics for hypothermia and released to the custody of their parents. The female good Samaritan was brought to the Sandwich Marina by Sandwich Fire Department boat and evaluated for hypothermia and released. The male good Samaritan was assisted to shore by the US Coast Guard uninjured.
Sandwich Fire Department Boat Operator FF Nick Souke and FF/ Paramedic's Karen Macedo and Josh Glaser provided assistance on Marine Unit 439 and did an outstanding job with the USCG in choppy seas.
(posted at 6:57 p.m. on September 12, 2014. Information provided by Dep. Chief Burke of Sandwich Fire.)
---
DON'T GET RIPPED OFF!
Perusing through the Sandwich Police Logs, which are sent weekly to the press, it amazes me how universal getting ripped off is! Whether its foreigners calling, texting, or emailing, or local drug addicts breaking into cars or homes, it's happening EVERYWHERE.
If you have a garage, do yourself a favor. Park your car inside. If you don't, try to keep an eye on your car and your neighbor's, and visa-versa. Most importantly, don't leave valuables in plain sight, in your car or home. Many times, a wallet, cell phone, or purse, are left on a car seat or in view to passerby. For a criminal, it's a signal to action. Same when you leave a wallet or purse on the counter in your home, in plain view of a window.
It's very sad that we need to lock up everything and be so paranoid. When I was growing up in Randolph, no one locked the doors. Neighbors had each others backs. Times have changed, so be aware of it.
If you get a "call from the IRS" asking for back taxes, and threatening you with jail (or in the case of an illegal alien) with deportation, arm yourself with the knowledge that the IRS will never call you and threaten you. No, they do it by MAIL, and usually will follow THAT with a call. So, beware.
Craigslist is so notorious for thieves that the owners post warnings all over it about scammers. But, people still fall for it. If someone contacts you to buy a service or product you are selling, and sends you a certified (?) or bank check written OVER the amount of what you are selling, tells you to deposit it, keep what you are owed, and send the rest---it's a scam! You don't even have to inquire. I will guarantee the check bounces.
The adage we were taught as kids, nothing is ever free is TRUE. You DIDN'T win a Nigerian lottery. You DIDN'T win a Canadien Oil Well. And, no you are NOT inheriting hundreds of thousands of dollars from a relative in Europe. And, no, DON'T send money to cover the costs of the lottery you won.
Don't fall for scams and become a victim!
by Mark Snyder, Sept. 12, 2014 (C) PMPNetwork, Inc.
---
SOME PROMOTIONS COMING TO SANDWICH FIRE!
On September 23, 2014 at 3 p.m. at the Sandwich Fire Department headquarters they will be promoting (2) Firefighters to LT, (1) Firefighter to Fire Prevention Officer and swearing in (5) new probationary firefighters.
Promotion from FF to the rank of Lieutenant:
Tammy Pimentel-Matthews
Peter Halliday
Promotion from FF to Fire Prevention Officer
Daniel Keane
New Firefighter Hires:
Seth Cannon FF/Mechanic
Morgan Reed FF/Paramedic
Kenneth Sullivan FF/Paramedic
Jeremy Cadrin FF/EMT
Patrick George FF/Paramedic
CONGRATULATIONS TO ALL! I'LL BE THERE COVERING THIS FOR www.snyderssandwich.com!
---
Message From Sandwich Police Department Regarding Grand Parade on Saturday
The Sandwich Police Department has positioned LED sign board trailers on RTE 6A and RTE 130 advising the public that there will be detours in place on September 13, 2014 during the Town's Grand Parade, 1pm to 3pm. Additionally, we have requested the Barnstable County Sheriff's Officer to put out a reverse 911 message to residents advising them of the following:
"On Saturday September 13, 2014 between 1pm and 3pm the Town of Sandwich will hold their 375 th Celebration's Grand Parade. During this time RTE 130 between Exit 2 and Town Hall Square and RTE 6A between Jarves Street and Main Street will be closed. Detours will be in place. Parking restrictions will be in place for the entire parade and detour routes beginning Saturday morning through the end of the parade. The parade route will be closed to traffic during the parade. Further information is available on the Sandwich 375 web site. Please plan accordingly."
"There will be clearly posted detours in place for Route 130 and Route 6A. Working with Sandwich 375, we are focused on proving advanced information to the community so travelers can plan accordingly. We hope everyone enjoys the Grand Parade," stated Chief Peter N. Wack.
---
UNOFFICIAL RESULTS
PRIMARY ELECTION
SEPTEMBER 9, 2014
---
POLICE PROMOTIONS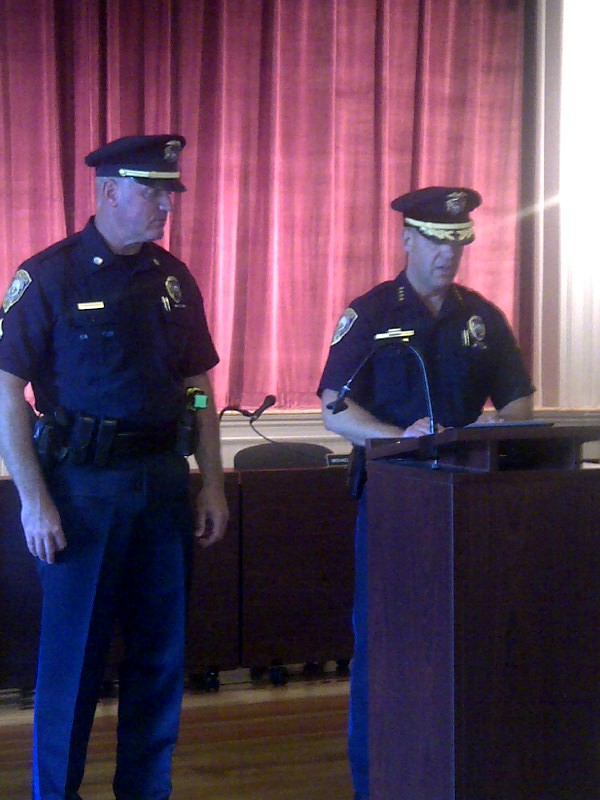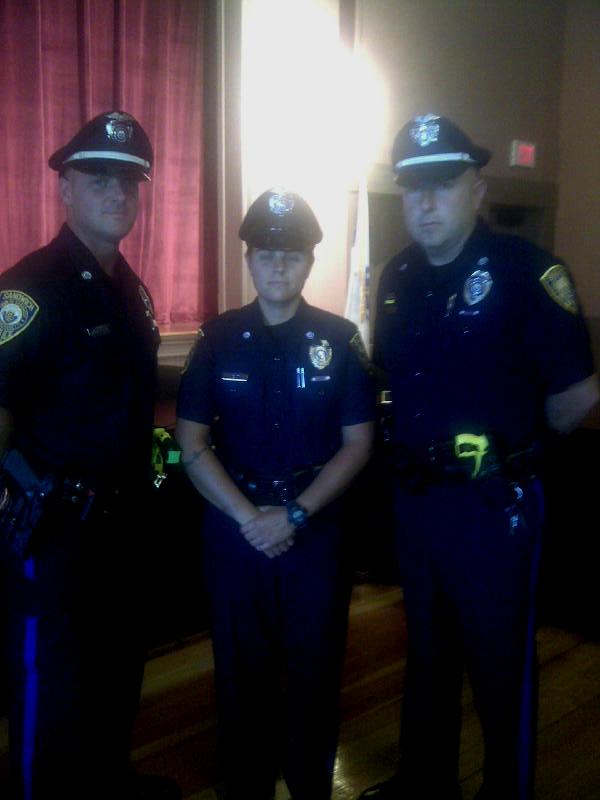 On September 3, 2014 at 2 p.m., the Sandwich Police Department held a ceremony to promote Timothy Cavanaugh and Timothy Kane to the rank of Sergeant, to swear-in Officer Jessica Kent as a Sandwich Police Officer and to present Officer Adam Trayner and Officer Greg Jaroszuk with Life Saving Awards. Town Clerk Taylor White did the swearing in.
"This is a proud moment for the Sandwich Police Department to recognize five employees. Our department prides itself for being truly ...professional. With these two promotions, the departments Sergeant rank will be at full compliment. Officer Kent's medical and military experience will be a true benefit to the Town. Every day our officers are responding to medical calls throughout the town. The actions of Off. Trayner and Jaroszuk led to lives being saved. I appreciate the outstanding efforts of all of our officers on a daily basis," stated Chief Peter N. Wack.
Delicious cake was served and congratulations was said to all! In a few weeks, the Sandwich Fire Department will hold a similar ceremony. We'll be there to cover it!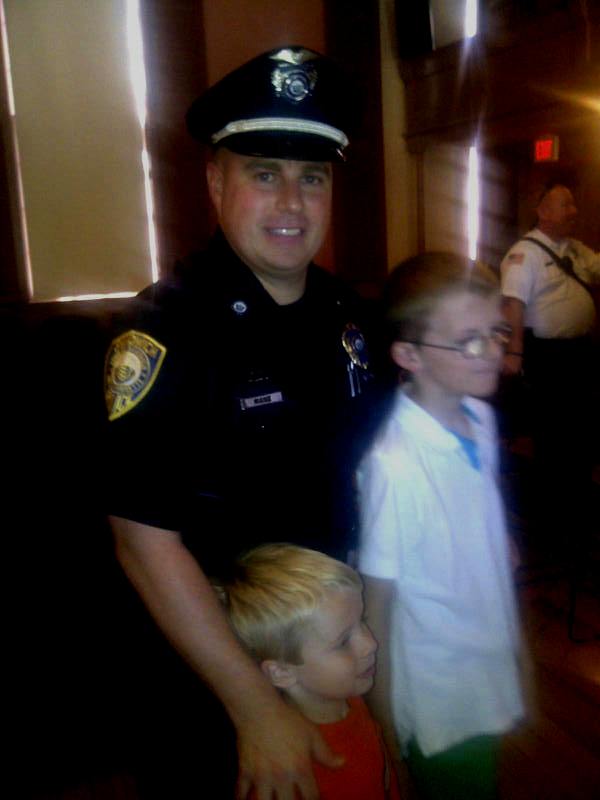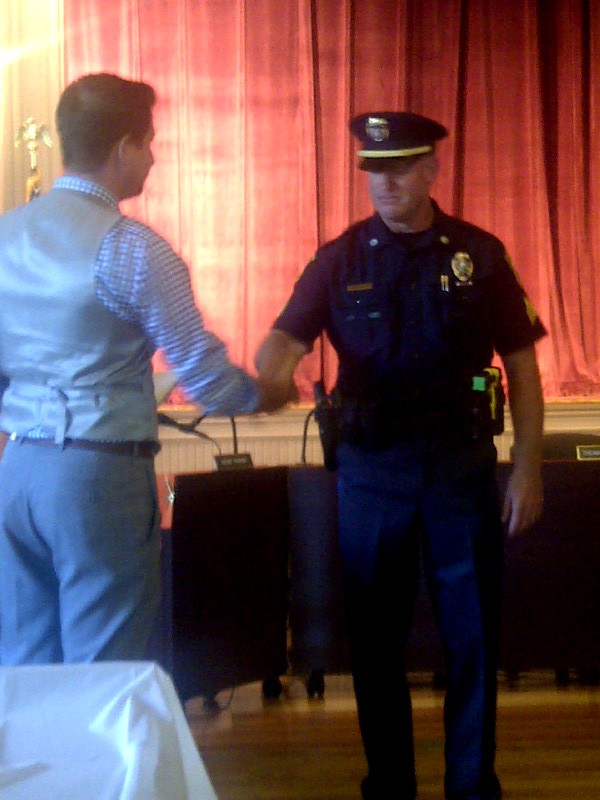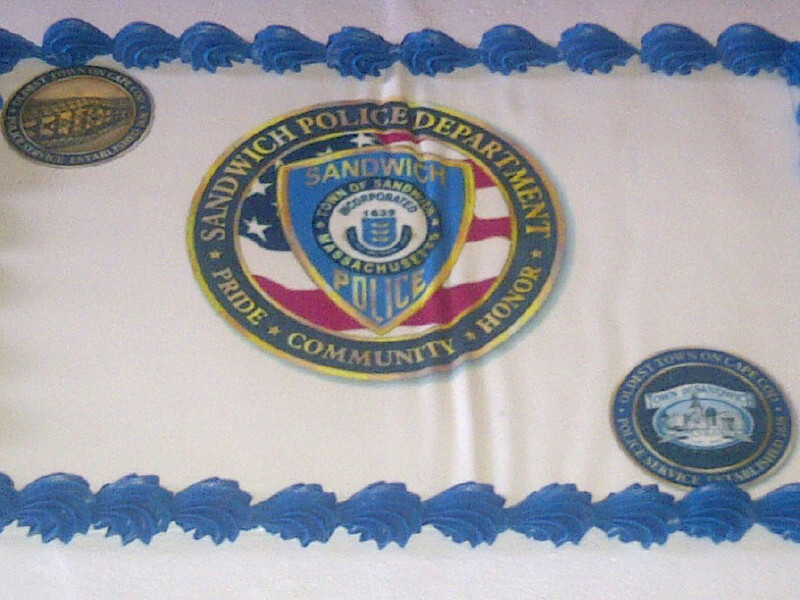 ---
RESIDENTS WANT THEIR SHADE TREES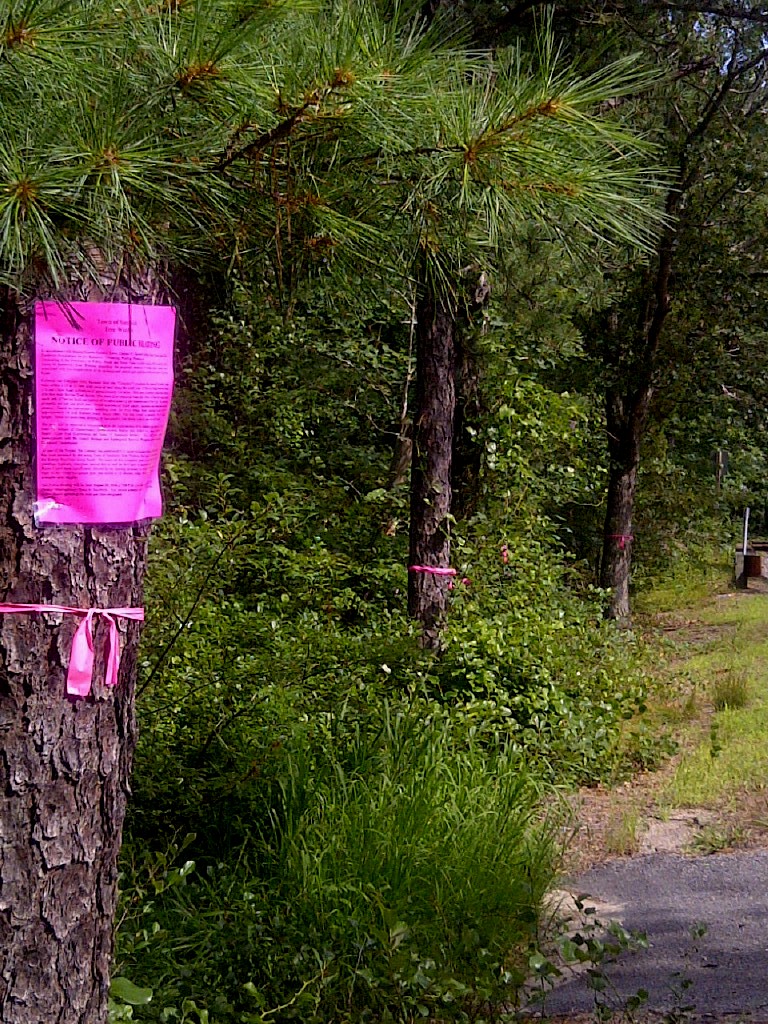 ---
MAN ARRESTED FOR BREAK INS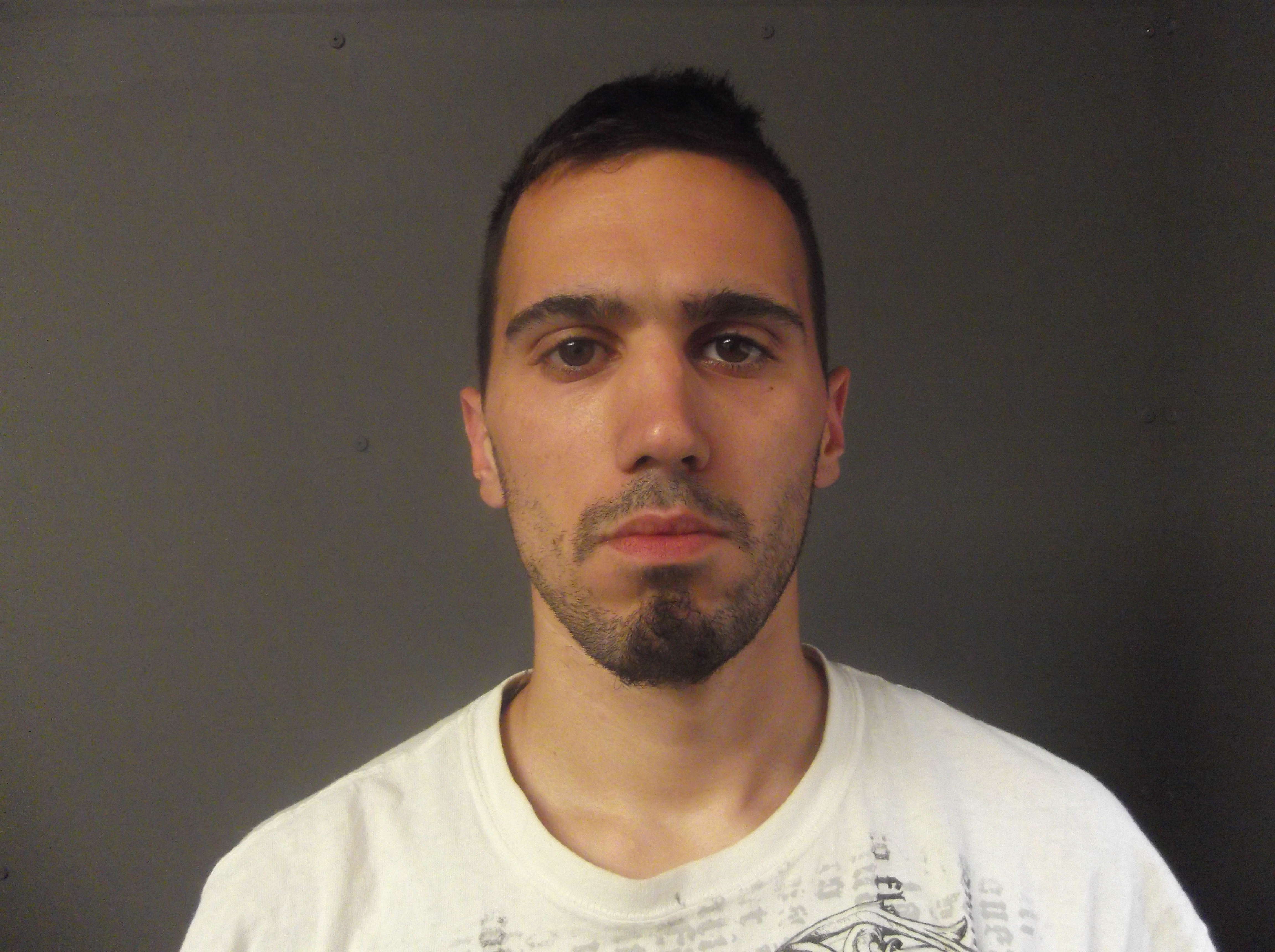 On August 18, 2014 the Sandwich Police obtained an arrest warrant and arrested Stephen Gorman, 25 years of age, for a recent residential B&E in the Town of Sandwich. He is also being investigated for 4 other recent residential B&E's and several motor vehicle B&E's in the Town of Sandwich. The Barnstable County Sheriffs Office assisted the Sandwich Police in the investigation.
After his arrest, with the cooperation of Gorman's mother, the police conducted a search of his home. The police located several stolen items inside Gorman's home. Including a 55 inch TV, 5 computers, an IPAD, two GPS units and a microphone stand. Some of the stolen items the police located were stolen from homes in the towns of Barnstable and Mashpee.
Gorman was arraigned in Barnstable District Court on August 19, 2014 on the charge of B&E to a residence. The police anticipate filing additional charges on Gorman in the near future. Gorman was held on $2000 bail.
---
AND THE WINNER IS.......
The Sandwich Board of Selectmen came out strong for the proposed sports destination complex to be built on the Golden Triangle and at the marina. In a meeting today, they voted 5-0 to support the group, which includes
former Boston Red Sox general manager

Dan Duquette

(his Sports Academy), Falmouth Properties, NRG Energy, Inc. (Sandwich's largest commercial taxpayer currently), and Boston Global Investors.
The only caveat was the group needed to provide information on their proposed wastewater facility. Kopelman & Paige law firm will be writing the actual contract, which should arrive to the players by Monday. The deal for the highly-coveted 56 acre parcel in the so-called "Golden Triangle" on QuakerMeeting House Road and Route 130, also had another competitor for the property, Thomas Tsakalos and TRT, which owns the nearby Canterbury Plaza, Tradewinds Plaza, and Heritage Plaza.
One reliable source in the winning group tells Snyder's Sandwich that they are still having ongoing discussions with Tsakalos. As he said, "We really think that both groups together would really mesh, and make the project bigger and better."
We'll have further information on this when we speak to all the Selectmen and Town Manager Dunham.
---
NATIONAL GRID--WATCH WHAT THEY DO ON SERVICE ROAD!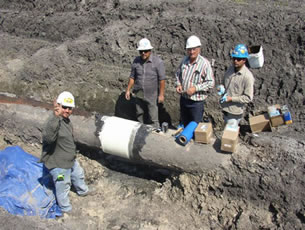 ---
EAST SANDWICH MAN SENTENCED TO
SEVEN YEARS IN PRISON FOR CHILD PORN CHARGES
A former substitute teacher and camp counselor was sentenced today for the distribution and possession of child pornography.
Bryce Francis Garner, 23, of East Sandwich, was sentenced by U.S. District Judge Patti B. Saris to seven years in prison to be followed by eight years of supervised release. Upon release, Garner must register as a sex offender.
Garner, who was previously employed as a substitute teacher, camp counselor and overnight babysitter/nanny, pleaded guilty in April 2014 to seven counts of distribution of child pornography and to possession of child pornography.
On Feb. 27, 2013, a federal agent in Oklahoma City conducting an on-line undercover investigation, observed Garner sharing 37 files with names consistent with child pornography. The images in the files depicted the sexual abuse of minor boys.
Agents later discovered that Garner was in possession of more than 2,300 images and more than 1,100 videos depicting the sexual abuse of children, as well as a substantial collection of child erotica. Garner used various on-line programs to find, download and share these images and videos. He was a prolific trader on these platforms, often sending child pornography unsolicited, being insistent about trading, and explicitly sending these images and videos in order to gain child pornography in return. The images and videos depict minors engaged in sexually explicit conduct and were labeled with explicit names reflecting their content.
United States Attorney Carmen M. Ortiz and Vincent B. Lisi, Special Agent in Charge of the Federal Bureau of Investigation, Boston Field Division made the announcement today. The case was prosecuted by Assistant U.S. Attorney Stacy Dawson Belf of Ortiz's Major Crimes Unit.
Members of the public who have questions, concerns or information regarding this case should call 617-748-3274.
The case is brought as part of Project Safe Childhood. In 2006, the Department of Justice created Project Safe Childhood, a nationwide initiative designed to protect children from exploitation and abuse. Led by the U.S. Attorneys' Offices and the Criminal Division's CEOS, Project Safe Childhood marshals federal, state and local resources to better locate, apprehend, and prosecute individuals who exploit children, as well as identify and rescue victims. For more information about Project Safe Childhood, please visit www.projectsafechildhood.gov.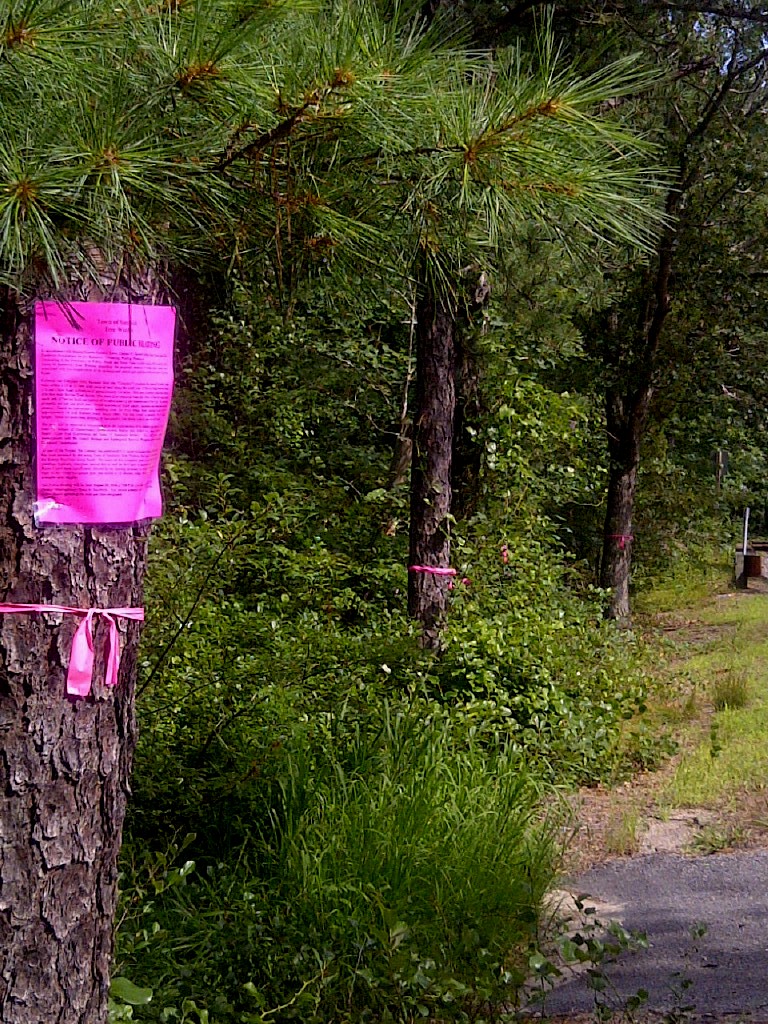 ---
Possible New Clam Shell Venue at the Marina
You may have noticed a dense area on the Marina getting cleaned up. Snyder's Sandwich has the lowdown. For a bit of a background, Mark Manning and his family owned the renowned restaurant, The Stockyard, in Brighton for many years. He sold it and "retired" to Osterville. Meanwhile, he coached baseball at Barnstable High School. Mike Bedard owns property on the Marina (he is part of a group, headed by former Red Sox GM Dan Duquette that is trying to buy part of the "Golden Triangle" and create a youth sports destination in Sandwich.) Manning leased the space on the Marina, and has been working with the people in Sandwich Town Hall and the former Town Planner to create an "outdoor restaurant and concert venue" on the Marina. He has been prepping the site, and cleaning up the mess. He's rebuilt the road with crushed seashells, re-designed the parking lot, and has been cleaning and organizing. Sources tell Snyder's Sandwich that everyone in town hall has been "awesome." The water is getting re-connected at the site, as is electric service. Irrigation for a sprinkler system has been started. The area will be park-like, and the owner will be formally applying in the fall to all town boards for needed licenses. Sounds nice!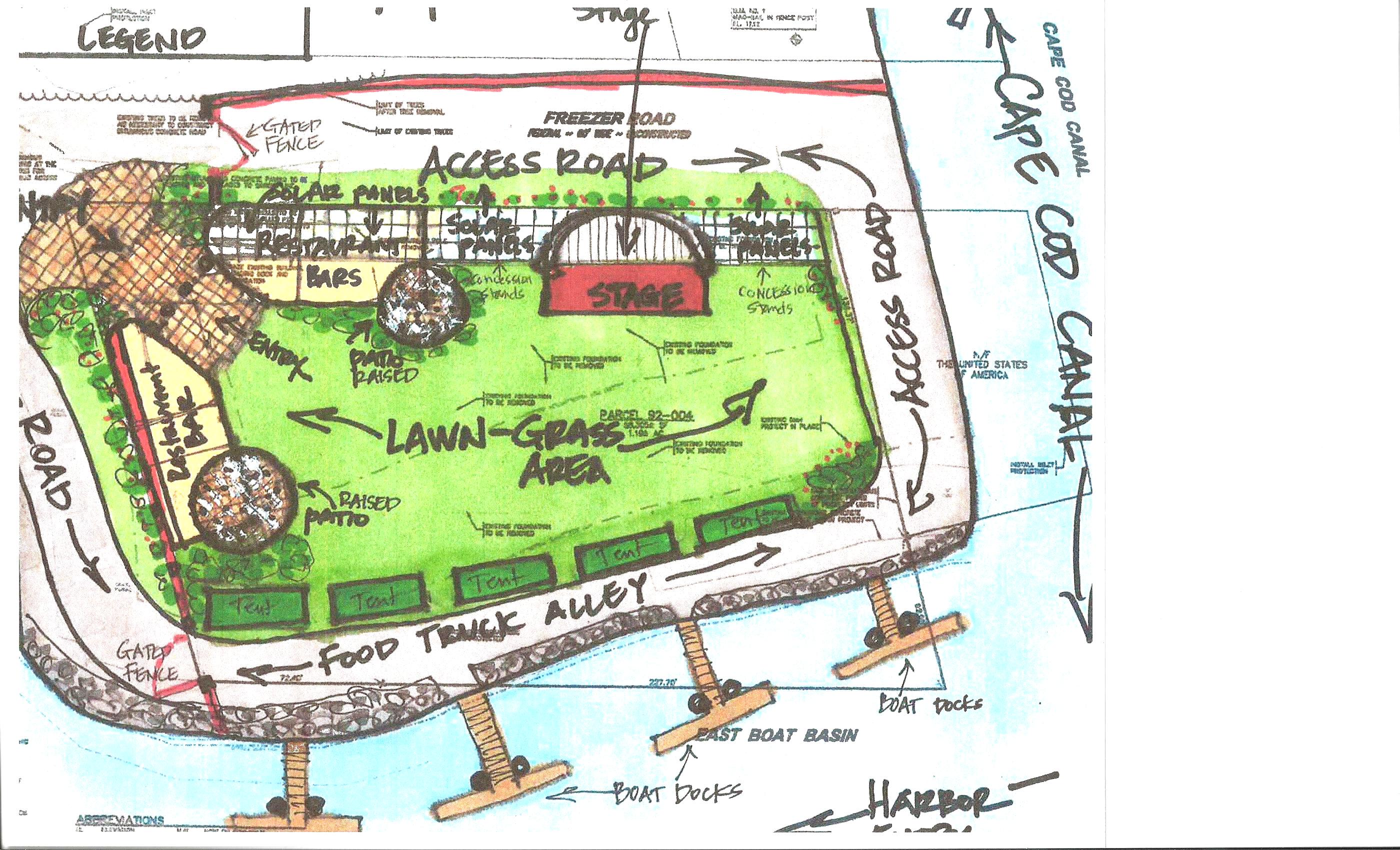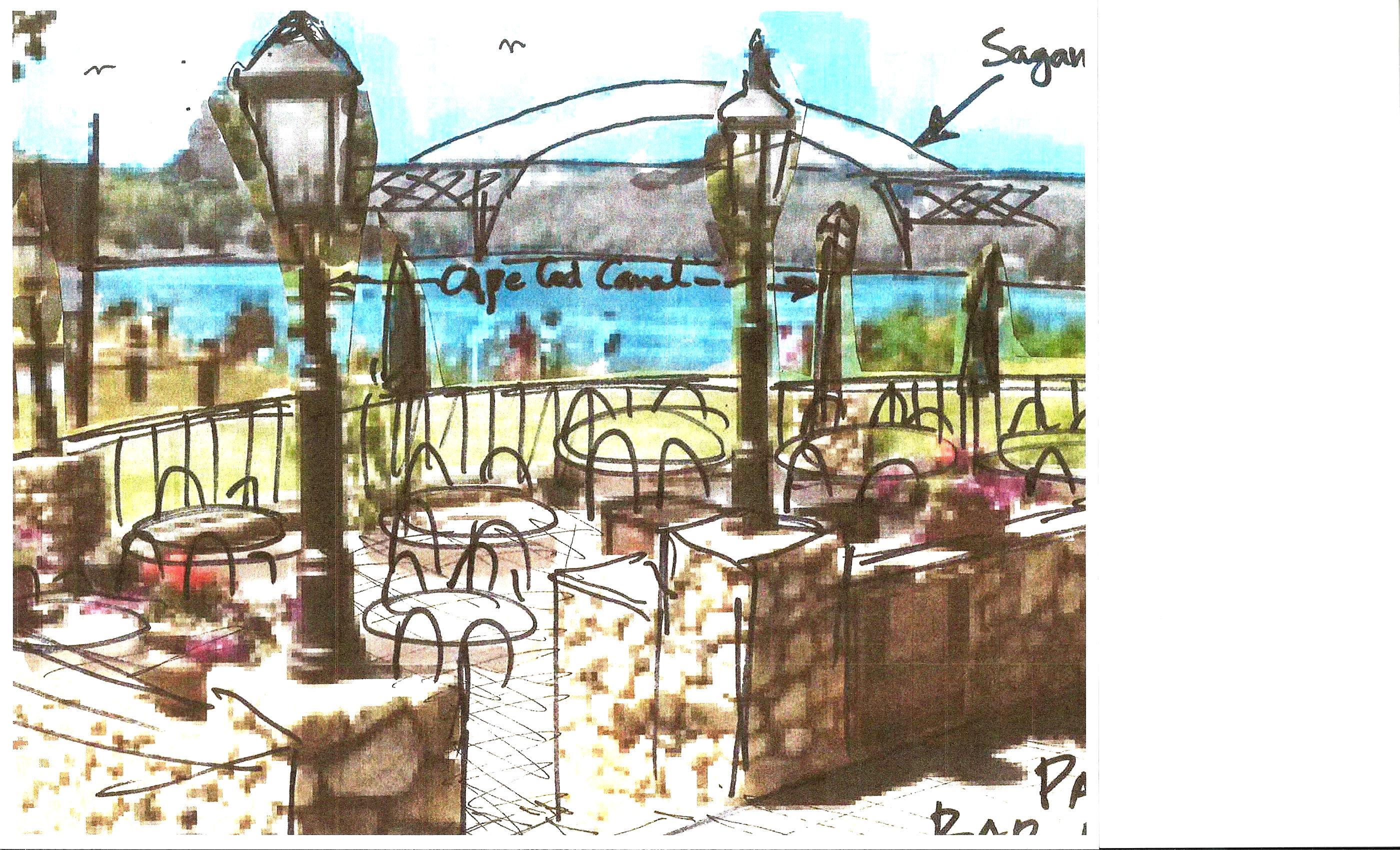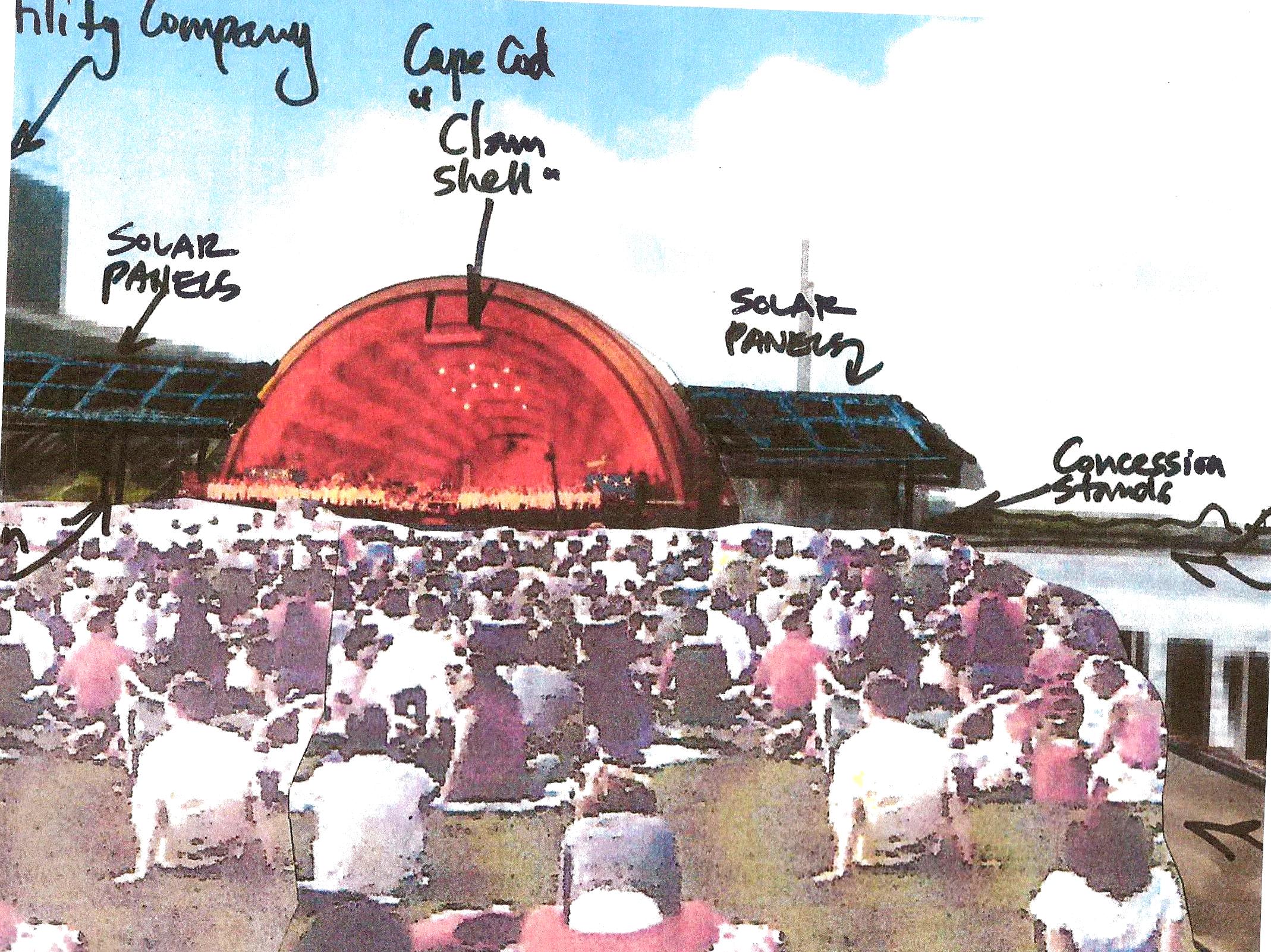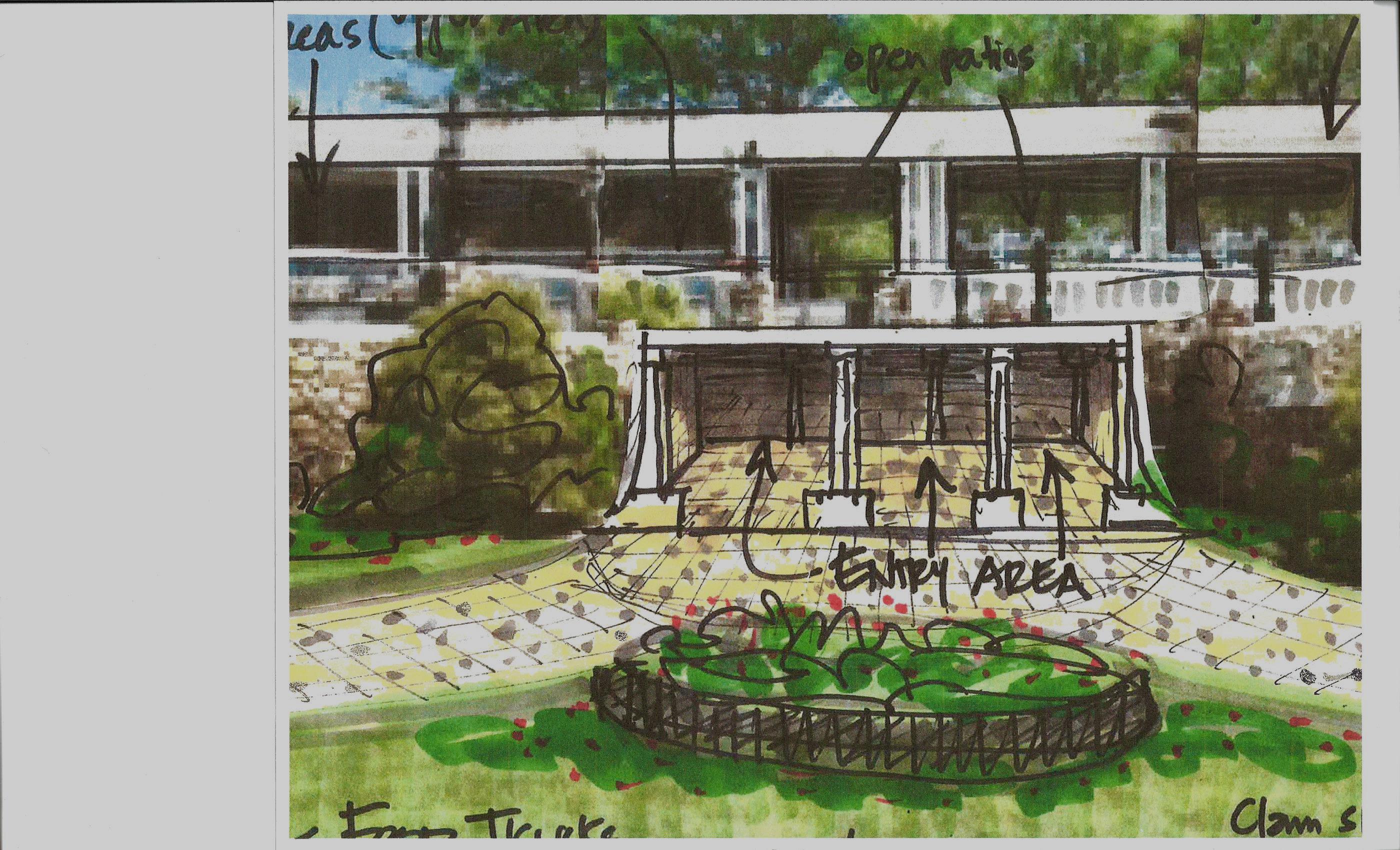 ---
ILLEGAL ALIEN CHILDREN TO BE DUMPED AT CAMP EDWARDS?
State Rep Randy Hunt on Fox 25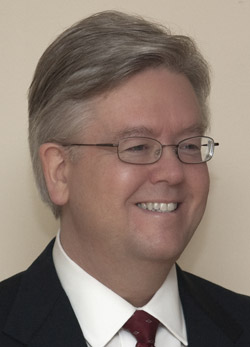 The Opinions.........
He's all for it.....
"The recent unprecedented surge of unaccompanied children to the United States poses the immediate practical problem of providing safety while having to enforce the law. The Commonwealth's proposal to provide emergency shelter to those as young as 3 years old is on a temporary basis, with an average expected stay of 35 days, and would be fully paid for by the federal government. As a former District Attorney, I am unfortunately familiar with the heightened risk of abuse and exploitation faced by parentless children. During this emergency, we must safeguard the health and well being of these children, while immigration officials process them as directed by federal law."

Congressman William Keating (MA-09)
---
Detaining illegal immigrants on Cape Cod is a bad idea
"The first communication I got from Governor Deval Patrick's office was Friday morning, July 18, 2014, to let me know that the governor would be holding a press conference to announce his plea to the Obama administration to send illegal immigrant minors to Massachusetts.
Situation Evolving
On Tuesday, July 15th, in response to criticism from gubernatorial candidate Charlie Baker about seven planeloads of Immigration and Customs Enforcement (ICE) detainees being flown into the state, the governor feigned helplessness over the situation saying the contracts between the sheriffs housing these people and ICE were independent from his office. The governor is the chief public safety officer of the commonwealth and, without question, has the authority to review and interrupt this stream of illegal immigrants arriving in Massachusetts. But that would have created an awkward situation for his next announcement.
On Wednesday, Patrick said he was weighing a request by the Obama administration to shelter some of the unaccompanied minor children illegally crossing the Texas/Mexico border. He said the request had come in a week or so prior. He downplayed the situation, not indicating that a decision was imminent but did indicate that Joint Base Cape Cod was being considered. Julie Chen, of WHDH TV in Boston, reported that 1,000 illegal immigrant minors might be shipped here.
On Thursday, I posted an article related to Massachusetts Senate Bill 1414 which would give illegal immigrants special status by considering them to be minors up to age 21. In that piece, I noted that the governor had agreed to take at least 1,000 unaccompanied minors who were ICE detainees and that action could pose problems for the surrounding communities in spite of his claim that the Federal government would be picking up the tab. The governor visited the Cape that day and in response to Fox 25′s Sharman Sacchetti reading my conjecture in the form of a question, Patrick deflected the question by saying he didn't know Randy Hunt and dismissing my information as inaccurate. He said that, at most, only a few hundred children would be sent to Massachusetts and that the average time required to review their cases would be four or five days.
On Friday, the governor held a press conference to announce that he submitted an application to the Obama administration offering either Westover Air Base in Chicopee or Joint Base Cape Cod to house up to 1,000 unaccompanied minors for an average of 35 days each. All of a sudden the facts seemed to be swinging in my direction.
Why JBCC is not suited for detaining illegal immigrants
There are several reasons why Joint Base Cape Cod is unsuited for housing ICE detainees:
1) The precedent being thrown around is that we've done it before when close to 300 refugees of Hurricane Katrina were sheltered at the base in 2005. There is a huge difference between housing refugees versus housing detainees. I remember Katrina victims working at the grocery stores while awaiting being able to head back home to Louisiana. These unaccompanied minors are under arrest and require a secure facility for housing.
2) The housing being proposed is the shelter of last resort for our own residents in a disaster situation. Patrick says the facilities will only be needed for four months, but that happens to coincide with hurricane season. That was a concern in 2005 when Hurricane Ophelia was bearing down on Cape Cod and emergency planners realized that they had several hundred fewer beds available because of the Katrina refugees. Fortunately, Ophelia veered east and did not require a major sheltering operation.
3) JBCC is extremely busy during the summers with National Guard troop training. These citizen soldiers are housed at the base and should not be displaced by the detainees or risk interruption of their military exercises by an escaped juvenile.
What's likely to happen with this sheltering program
"Temporary" and "only four months" remind me of broken promises of the past. And why would we believe this? There is no indication that the 90,000 per year rate of unaccompanied minors crossing the border is likely to plummet anytime soon. That being the case, the likelihood of a four-month program is on par with those toll booths on the turnpike coming down in this year.
Judges are overwhelmed with this immigration crisis. According to Trac Immigration (http://trac.syr.edu/phptools/immigration/court_backlog/), the national waiting time for an immigration hearing for cases not involving other crimes, national security issues, or terrorism is 589 days. How is it that we are to accept that these unaccompanied minors will be adjudicated in 35 days? And what pressure would there be to expedite these cases when they are no longer housed in wholly inadequate detention warehouses at the border? Out of sight, out of mind they say.
The pressure that will mount will be to get these desperate children out of their confinement on Joint Base Cape Cod and to assimilate them into the surrounding communities. Will the Federal government (by the way, which is funded by all of us) continue to pick up the tab for their education? Medical? Ask the mayor of Lynn how that's going. She's inundated with Guatemalans who have landed in her city and who are eating her budget alive.
What needs to be done to stop this immigration crisis
El Salvador, Guatemala and Honduras are countries in a terrible economic mess, entrenched with corrupt public officials, and overrun by organized crime and street gangs. Not places I'd like to live but the answer to the problems in these countries cannot be to send their entire next generation to the United States. The problems need to be solved on the ground in those countries.
The President needs to lead on this issue instead of pointing fingers at Congress for not passing "comprehensive immigration reform." We don't need to change our immigration laws, which are being broken by these tens of thousands of unaccompanied minors, to resolve the underlying issues. Safe and secure facilities need to be erected in the countries that are the source of these children. I would support the U.S. government funding part of this for it would be far cheaper than dealing with what's happening now.
If there is a legitimate reason to flee one's home country, then that person can apply at the U.S. embassy or any other country's embassy to request political asylum or refugee status. That, however, needs to happen in El Salvador, Guatemala and Honduras–not here. Until we shut off the spigot at the source, we should not expect the flow of illegal immigrants to wane."
State Rep Randy Hunt (R-Sandwich)
---
Strongly Opposed....
"I strongly oppose Governor Patrick's proposal to house illegal immigrant minors in the Commonwealth of Massachusetts, including here in the Ninth Congressional District at Camp Edwards military base.
First, I have serious doubts about the Governor's representations about a "temporary" facility. Some reports indicate that it is envisioned that the facility will be open for 4 months, and Mr. Patrick has indicated the "average stay" for a minor would be 35 days. Common sense tells us that this will not be the case, especially when officials expect to see over 30,000 additional illegal minors arrive at our borders by this fall, with no fix in sight from our leaders in Washington. The proposed facility will therefore doubtless be an ongoing and convenient destination hub for more illegals as the influx continues into the indeterminate future. By rolling out a welcome mat and setting up a facility in the Commonwealth, Mr. Patrick wants Massachusetts to be complicit in the systematic influx of illegal immigrants into our nation and communities. That is wrong and we should not stand for that.
Second, I call into question whether and to what extent these minors will in fact be deported or reunited with their parents. Recent reports indicate that the Federal Government has granted asylum immediately upon request to 65 percent of unaccompanied minors who have arrived at the southern border in fiscal year 2014. If those figures hold, that means 650 of every 1,000 illegal immigrant minors in the proposed Massachusetts facility will be granted asylum. What happens to those minors next, Mr. Patrick? I fear they will enter our communities, receive government assistance, and draw from already overburdened state and local systems. Mr. Patrick emphasizes that the federal government will pay for the facility (i.e., we will pay for the facility), but ignores the ultimate potential costs to Massachusetts. I therefore call upon Mr. Patrick to provide a well-reasoned and detailed estimate of the number of minors that will be granted asylum at the proposed facility, provide a detailed statement concerning whether minors granted asylum will be released in Massachusetts or elsewhere, and provide a detailed analysis on how much those outcomes will ultimately cost our state, cities and towns. I also call upon Mr. Patrick to fully disclose the nationalities of the minors in question, including whether any are from countries that sponsor terrorism, and if so, their ages.
Third, I reject the Governor's and the Obama Administration's false narrative for why we have seen a surge of tens of thousands of illegal immigrant minors. They are tugging at heart strings about the plight of minors fleeing poor economic conditions and violence, while concomitantly ignoring the plight and needs of our own children here in America and the Commonwealth of Massachusetts. Mr. Patrick went so far as to compare this situation to turning Jewish children away in 1939 to face death in Nazi Germany. Really? Let's take a step back and determine the real reason we are seeing this surge of illegals at our borders—we currently have an open door policy, and the people in Central America and other nations know it. We need to fix that by immediately securing our borders, changing our policies, and enforcing our laws, including by turning people away that enter illegally, while notifying them of the proper legal channels. We are a nation of laws and our laws must be followed and enforced. The strong showing of law and order will deter immigrants from making illegal journeys to our great nation in the first place. Until that happens, and so long as Massachusetts has a welcome mat on its stoop, we can expect a long term illegal immigration problem to exist in the Commonwealth as a direct result of this poor decision by Mr. Patrick which will enable and exacerbate the underlying chronic illegal immigration problem we face as a nation."
Candidate
United States Congress
Massachusetts
9th Congressional District
---
THE LATEST ON THE GOLDEN TRIANGLE:
Well placed sources tell Snyder's Sandwich that something interesting could unfold in the race to develop the Golden Triangle in Sandwich. One rep said that after reading the article in this space several weeks ago, that he realized that both bidders had a lot of merit. That said, both bidders have now met, and have come to a "gentleman's agreement" to work together to develop the property. This could be a "dream team." TRT, led by Thomas Tsakalos, has an abundance of expertise in the retail field, having already developed Canterbury Plaza, Tradewinds Plaza, and Heritage Plaza in Sandwich. In his previous bid for the Golden Triangle, some town officials had doubts about his financial backing. If, in fact, the other group, including former Boston Red Sox general manager Dan Duquette (his Sports Academy), Falmouth Properties, NRG Energy, Inc. (Sandwich's largest commercial taxpayer currently), and Boston Global Investors decides to get together with TRT, there would be no doubt about the financial feasibility. It would also pair the two largest taxpayers in Sandwich on the same team. I think that would be the answer to Sandwich's quest to fully develop this valuable piece of land. You'd have the sports component, together with the retail and hotel components---all working in the same direction.
(Posted on July 18, 2014 @ 9:47 p.m.)
---
A POLITICAL PUZZLE AT SANDWICHFEST
Sandwichfest was a HUGE success, and congratulations go to the winners, both by judge and the public, to Beth's Cape Cod Bakery & Café and Café Chew. Vendors along the street all did a brisk business, and human beings and canines alike, enjoyed themselves!

The Sandwich Chamber of Commerce was the architect behind the event, which was a perfect showcase, not only for the participating restaurants, but also for business and civic organizations that participated. In fact, the event was an excellent advertisement for the Town of Sandwich, as many of the attendees were out-of-towners.

Which brings us to the only bit of controversy connected to the event: Gerry Nye, a Republican activist and life-long Sandwich resident, told Snyder's Sandwich, "The Sandwich Republican Town Committee had been in the Sandwich Fest for several years. Then last year our check was returned. It was determined by Kate Bavelock, the Chamber's executive director then, that political organizations such as ours should not be permitted to participate in the event. At some point, she managed to get the Board of Directors to confirm this change in policy by a less than unanimous vote. I have yet to find a member of the board that is aware of any reversal of the policy implemented last year."

Sandwich Democrat Town Committee Chairman Paul Houlihan was wondering why the town's Republican Party hadn't participated this year. The STDC had a table at Sandwichfest. He explained, "Two years ago, we participated at the one on Jarves Street. So did the Republicans, and a number of candidates, and Lyndon LaRouche supporters. Last year, we had other things going on. We didn't get it together on time."

Houlihan said he wasn't aware of last year's restriction. "We just sent in an application this year and indicated who we were. We were given a set of requirements, including no display of campaign literature, no campaign signs, no candidates for office. We complied with the Chamber's guidelines and gave out generic pieces on the Sandwich Democratic Town Committee. Chamber people even came by our booth, and no one raised any objections. I was curious as to why the GOP wasn't there. I can only speak for us—we did everything we could to comply with the policy. I have no problems with any part of the Chamber's policy. There was a bit of a dust up a couple years ago on Jarves Street. So, I can understand the need for the Chamber's policy."

Jeff Perry, Chairman of the Sandwich Republican Town Committee, explained, "Last year, the Chamber had said that their Board had made a decision based on an incident the year prior. They sent our check back and told us that no political organizations could participate—Democrats or Republicans. We told them of our displeasure. We moved on. Hearing of no change of policy, we didn't apply for a table this year. If the policy has changed, we weren't notified."

Perry continued, "As chair of the Republican Town Committee, it sounds like they had a change of policy that wasn't related to us. It doesn't feel right. It could be an honest mistake. If they had let us know of the change--since they had returned our check last year--we'd have participated."

Jay Pateakos, Executive Director of the Sandwich Chamber of Commerce told me, "The first I heard of this was at the event, when the Republicans approached me. The Democratic Committee had talked to Donna Kutil, the chair of the event, who deals with the vendors. She was told they weren't going to be political. They weren't forthcoming with their information. I was told they were accepted as a non political booth. The behind the scenes came from her. I'm the least political guy around. I don't think we should be refusing money. I guess the Board didn't want the politics. There was never a change of policy of my Board. Political organizations are still banned. I don't know what happened. I won't speculate. I was told they were doing something different."

Kutil, reached at her company, Scenic Roots, "It's a damn shame that the success of Sandwichfest is overshadowed by the Republican Party complaining. It was an absolute oversight. I'm a volunteer, and unfortunately the Democratic Party slipped through. I take full ownership for it. I was the chairman in charge of vendor lineup. They need to realize it was a mistake. Running around complaining like a kid who has a spilled ice cream cone doesn't help anyone. I'm a business owner and an active volunteer. I neglected to check thoroughly who they were. I don't want this to reflect negatively on the Chamber or Sandwichfest, or my business. They complain that the poor little Democrats had an advantage? Let's not detract from the event. Maybe the Board will revisit the issue and everyone will be welcome again next year."

Bottom line—the Sandwichfest event was a proud moment for this town. I was so impressed with how smoothly it ran, how much fun everyone had, and also loved the location it was held in. Kudos to Police Chief Peter Wack for closing Water Street for the safety---and fun—of all of the adults, children and dogs that had so much fun. Kudos, too, to Ms. Kutil for all the hard work she put into securing so many interesting vendors. But, for those who like to see balance and fairness, there remains an air of disappointment.

(Posted on July 1, 2014 @ 5 p.m.)

UPDATE!
THE UNEDITED VERSION YOU WON'T FIND IN THE SANDWICH ENTERPRISE!


THE CHAMBER FALLOUT: A quick follow up to last week's column regarding the shutting out of Republicans from the Sandwichfest event run by the Sandwich Chamber of Commerce. One high level source told me, "The Executive Director claims he had no knowledge of the change in policy regarding political parties not being welcomed in 2013 and claims he was not in the decision making regarding the change, or who was invited to participate or not this year. But something is up. Ralph Vitacco, Chairman, Sandwich Board of Selectmen was not invited to be a Judge of the best Sandwich this year. Previous Chairmen have been invited since the Sandwichfest inception. A Republican, Frank Pannorfi was a Judge in 2011. State Rep. Randy Hunt (R-Sandwich) was not a Judge this year. Randy and other previous State Representatives have always been a Judge at Sandwichfest." The inviting was done by Donna Kutil, owner of Scenic Roots, and the liaison between the Chamber and the vendors. She already told me it was just an oversight, and the Republicans were whining like a kid whose ice cream cone dropped to the ground. But, the common thread here is apparently this has only affected Republicans.

Sandwich Chamber of Commerce Executive Director Jay Pateakos told Snyder's Sandwich he was still handling the "fallout" from my last article. "I've played damage control. Next year, I will be more involved. I need Democrats and Republicans involved in our Chamber. I am not in any way political. There's no conspiracy. I need both groups. I don't favor either party. The Chamber has been taking the hit. If people assume the Chamber picks sides, it hurts." Pateakos said he personally communicated with all injured parties and apologized. As the new guy, Jay said he didn't have a guide as to who were judges in the past, and really carried no history of Sandwichfest. "They told me they were going in a new direction, and bringing in food critics as judges. It made sense to me, not knowing the history. But, tradition is important. Change is fine, but tradition has much value. This won't happen again. I assure you that. Everyone will be treated the same," he concluded. Pateakos, who is a smart cookie that was thrust into an untenable position in this deal, will lead the Sandwich Chamber to many good things. You can bet on it.

(Posted on July 18, 2014 @ 9:45 p.m.)
---
STUDENTS TO BE GREETED WITH MYRIAD OF MAJOR CHANGES IN SEPTEMBER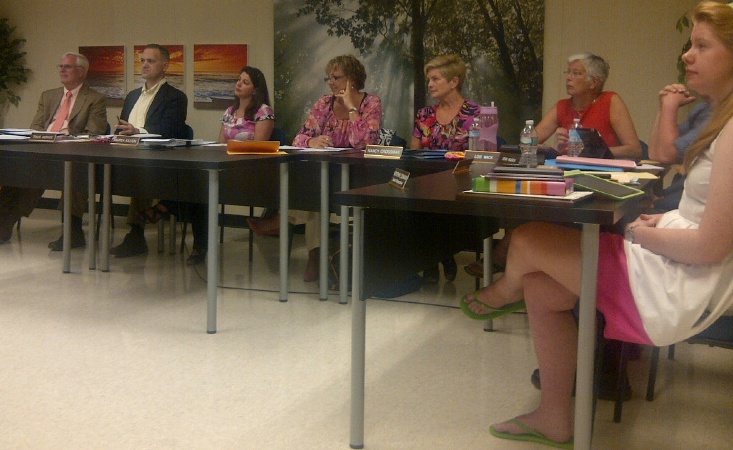 The Sandwich School Committee voted tonight (6/25/14) to put PreK-2nd Grade in one school, and Grades 3-6 in another, in preparation for the close of the Wing School. it was the action recommended by Superintendent of Schools Dr. Richard Canfield and his administrative team. School Committee Chairman Travis Andrade cast the deciding vote, saying, "What is the cost of doing nothing? Sandwich students don't excel until 6th grade. Where's the flaw? The System. The time to reform early education has come."
Joining Andrade was Andrea Killion, who gave two speeches supporting it, and added that she was "impressed with the quality of information"; Jim Dever, who ran on a platform supporting the rival K-6 plan that the other three members voted for. Dever said "I loved the K-8 model. From an educational standpoint, I think it is the best option. But, I'm voting for the PreK-2/3-6, even though I was originally against it."; and Lois Wack, who said, "We've had a short period of time to study these choices. I've had to investigate. Parents advocate for their children. I've taken classes in interview and body language. I don't believe that administrators they feared for their jobs. But, the teacher's survey could have been affected by that fear. It was hard to explain to my son why the rich side of town had more awesome stuff." This model keeps the field level.
Voting against this TRAVISty, were newcomer Sean Rausch, who said "Children need continuity. Multiple changes are a problem"; Nancy Crossman, who said "This was an all-consuming and difficult decision. Teachers I spoke to were for the K-6 model. Dr. Canfield would not give me access to our principals. So, I went outside the district and outside the state for information. I requested the costs of both models and got generalities"; and Marie Kangas, who said it was the hardest vote she'd ever taken. "I still don't have enough information on the budget for each model. We need to do one thing at a time. Let's see how STEM does before we start moving around the elementary students. I think changes like this need time. I don't see a need to push this quickly. It needs more thought going forward," Kangas added.
As a reporter for over 3 decades, my radar always goes off when I detect a lack of transparency. Kangas tried to make a motion, and Killion cut her off saying, "I have a motion that went through legal counsel." <alarm> No specific budget comparisons were ever provided. Speakers representing only PreK-2/3-6 were allowed to make presentations to the SC. <alarm> No parents were EVER involved in the decision. <alarm>
Gregg Richards, a father of three Sandwich Public School students was "disgusted" by the results coming down to one person. "I will be sending my children to private schools," he told me.
Dr. Canfield and his three curriculum experts may pull this off. But, I'm afraid this could be like the pool. We just spent nearly a million dollars on fixing this pool, despite the lack of specifics at special town meeting. Emotions carried the day. Canfield reported tonight that the "heat recovery unit" has been delayed, and may not arrive until some time in September.
In other developments, the School Committee made a very good and brave choice. They supported the MCAS for the next school year, despite pressure to cave to the "inevitable" PARCC test. It was a rebuttal to the "inevitable" Common Core, which is not good for Massachusetts. This state is #1 nationally with its MCAS evaluation, and higher standards. So, the SC unanimously did the right thing in following the recommendation of Canfield and his team on this.
Canfield also announced that the town got a $100,000 grant from Race To The Top previously, and just got another one for $26,800 to create a comprehensive set of tool kits for parents and teachers on new standards based report cards.
A number of outstanding Sandwich High students were honored at the meeting, including Alex Denmark, Lily Barter, Katherine Dunham, Emma Dempsey, and Kylie Condosta.
Also, for the first time in nearly 20 years, a Cape Cod student won the Will McDonough 2013-14 Globe Athlete of the Year. The female winner was Sandwich's Maggie Layo (field hockey, ice hockey, lacrosse). She has already been honored as an All Star in the Boston Globe and Boston Herald, and an 8 time All Star in the Atlantic Coast League.
Congratulations to All!
(Posted on June 25, 2014 at 11 p.m. (c) 2014 by PMPNetwork.com)
(Photos by Mark Snyder )
---
WHICH GOLDEN TRIANGLE PLAN IS BEST?
Tsakalos Realty Trust is giving it one more shot for the Golden Triangle prize in Sandwich. Their proposal is for the purchase 16.75 acres of Town-owned commercial land off of Quaker Meeting House Road for $1,088,750.
South Sandwich Village is a 65+ acre proposed smart growth, mixed-use, pedestrian-oriented village center that includes mixed-use buildings consisting of retail, office space, hotel and a limited number of residential units. The timeline and phases will be determined by market demand. The site plan was prepared by Horsley Witten Group.
Tsakalos Realty Trust (TRT) manages three existing retail/office plazas on 25 acres in South Sandwich totaling almost 170,000 square feet. These properties,
located in the "Golden Triangle," include TradeWinds Plaza (31,500sf), Canterbury Plaza (51,100sf) and Heritage Park Plaza (86,800sf). These existing properties will be
renovated and expanded to blend into the new South Sandwich Village, which may include up to 24 acres, already owned by TRT.
Here's one plus: The proposed South Sandwich Village will include a new wastewater treatment facility to be located at the end of Jan Sebastian Way, approximately one mile to the north of the development area. This wastewater treatment facility will be designed in accordance with the Massachusetts Department of Environmental Protection (DEP) Groundwater Discharge Permit (GWDP) Program, replacing many existing commercial and industrial wastewater discharges that rely upon conventional Title V septic systems that provide minimal treatment.
Here's another plus: South Sandwich Village will provide significant financial benefits to the Town of Sandwich, as well as the entire region. Existing TRT properties total 170,000 sf, consisting of 65 retail and office businesses that employ 250 full-time employees, paying annual salaries of approximately $6.25 million. TRT currently pays $287,690 a year in property taxes to the Town of Sandwich. Over the next ten to twelve years, SSV will grow to 870,000sf , including 325 businesses, 160 residences, and 1,250 full time employee jobs, paying estimated annual salaries of $31,250,000. As a result, TRT will become the largest property tax payer in Sandwich at $2,838,801. Total construction cost for SSV is estimated at 188 million dollars, resulting in 550 construction jobs paying salaries of $27.5 million. TRT plans to construct 2.5 miles of new roads, and 15 acres of parking lots.
The other proposal is for a destination mixed use sports complex. It comes from a group of heavyweights, including former Boston Red Sox General Manager Dan Duquette (his Sports Academy), Falmouth Properties, NRG Energy, Inc. ( Sandwich's largest commercial taxpayer currently), and Boston Global Investors.
They have budgeted an investment of 150 million dollars into recreation, real estate, energy solutions, and needed infrastructure for only the first phase. They plan future investments for the industrial park and Marina District. In their RFP, the group says that "the key to the success of this venture is a true public private partnership focused on the domain of infrastructure. The infrastructure needs of Cape Cod are staggering. Without the commitment to investing in our future, there can only be limited growth."
The group went through all of Sandwich's attempts to develop this property, and cautioned that the mitigation costs are significant for any developer. They see wastewater costing 25 million dollars, transportation infrastructure of over 16 million dollars, and open space and natural resource costs topping $730,000. "The town has been seeking a developer for this parcel for over ten years. They have issued 3 RFP's for selling the property, but for a variety of reasons, including lack of infrastructure and permitting requirements, they have yet to sell the property. Future development of the South Sandwich Village and Industrial Park is a fifty million dollar infrastructure problem that needs to be addressed before any real development can take place in the town."
According to their proposal, in 2012, 1 billion dollars was spent directly on tourism on Cape Cod. Sandwich got 2% of that large pie.
Here's a plus: "Phase 1" of the proposed plan is for a " Mini Patriot Place" geared to the youth athletic travel community. Their goal is to build "The premiere destination sports complex in North America." They also plan a community center at the marina, with a hockey rink, Olympic pool, basketball and indoor soccer. The entire project also includes a field house (with soccer, lacrosse and basketball), a number of retail stores, office space, and two hotels. A consultant to the consortium, Paul Cleary, told Snyder's Sandwich, "The core of the property is the indoor facility, which allows the 52 week season. If we can get the hockey rink, indoor pools, and the two hotels, we can expand the travel opportunities to a full year."
Here's another plus: The 60,000 visitor model, based on a 26 week travel season, has an estimated impact of 38.2 million in sales, 345 jobs from that, and approximately 12 million dollars in annual salary directly to Sandwich employees, as part of the entire tourism picture.
And Yet Another: This group has been in town two years, meeting with the town administrator, the selectmen, the schools and local sports leagues. Cleary says, "Youth athletics is a thriving industry. The girl's side of softball, hockey, and basketball has exploded over the past decade. When we spoke with the schools, we had them give us a 'wish list.' We agreed, as part of our proposal, to revamp ALL of the Sandwich schools outdoor facilities. Just at Sandwich High, that could cost us 1.5 million dollars. Add in the Oak Ridge, Forestdale, and Wing schools and we could be spending up to five million dollars."
Advisor-Strategist Cleary said, "You can't run this business without the two hotels. There's not enough housing to handle the demand," adding, "The average dollar amount spent by each visitor ranges from 400-600 dollars each. I'd think on Cape Cod that average would tend to be on the higher end."
The key to this bid is the 150 acres at the Marina that are already owned by NRG and NSTAR. They would be contributing five acres there for this project—particularly for the indoor rink and the Olympic swimming pool. When asked about the need for these, when Sandwich High has a pool, and there's an ice rink a couple of miles down the road, Cleary said that "The hockey community feels there are inadequate facilities here and on the south shore. And, the pool will be a genuine Olympic pool. There are none of those here. We'll be pulling from the south shore, down to Hingham, not just on Cape."
Three years ago, this same group answered an RFP for development at the Sandwich Hollows Golf Course. The available acreage and zoning there prevented this type of plan.
Cleary gives credit to the leaders in our town. "There are some pretty smart guys in town hall. There's a difficulty more with the 100 years of deferred infrastructure."
Meanwhile, Peter Dubay, who is project manager for Tsakalos Realty Trust, expressed concern about the hurdles that TRT is facing regarding wastewater. But, he said he'd have enough acreage with this addition to create a wastewater facility for the development. "It's a hurdle and an opportunity," he told me.
Dubay said, "From the very beginning, Mr. Tsakalos' vision is the development of a comprehensive village--retail space, office space, and some residential component. We had a balanced approach. The town had problems with the amount of residential. That's been scaled down in our latest proposal. The potential market is 'over 55' and 'young professionals'. Burdens on the school system will be minimal. It's not going to be designed and marketed for young families. The additional expenses to the town will be more than made up through additional tax revenue and all the other components that come from growth."
A UMass study, paid for by TRT, called for some retail being supported. "We've had discussion with major retailers. New England Development and the Wilder Companies thought a high end retail area could succeed in Sandwich. The Cape Cod Commission's study really didn't help us. We have a good mix of retail, office and residential. The retail piece will work in our plan."
One of the advantages is that TRT has gone through much of the permitting process already. "We're just waiting for road easements for the sewer lines. We're still in the Q with the CCC for a 3 party development agreement. We'll need an extension on that. By the end of the calendar year, we should be all set with all of our permits. Design and financing should take about six months after that. The hopes are that we could start by next summer. It will be driven by the market. Scout Hotels is partnering with us, and they did the Seacrest. We'll need to secure a retail partner. We're only planning 130 rental units. They'll be built over the retail space. We're going to offer the new broadband to companies, hoping to secure some good paying jobs in high tech. We really hope to provide a way to have our children grow up and continue to live and work here," Dubay added.
These are two solid plans for a space that has sat vacant for decades here in Sandwich. Shall we go with a high end sports complex, or a mixed use plan? Which plan is better for taxpayers in Sandwich? I'd like YOU to weigh in. Let me know which plan you would choose, and why. Send your response via email to snyderssandwich@aol.com or via snail mail to Box 639, East Sandwich, MA 02537
MUTILATED BODY FOUND ON TOWN NECK BEACH
---
FROM THE SANDWICH POLICE FILES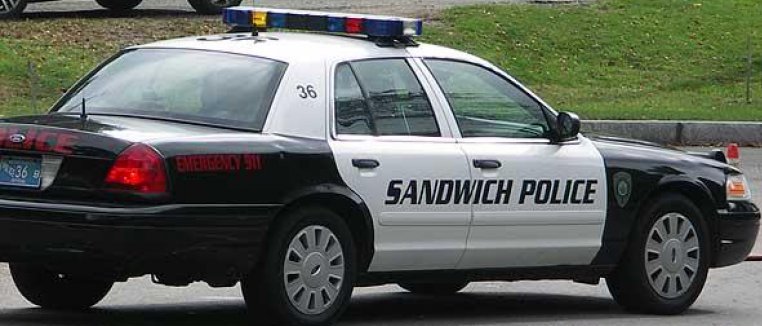 On June 8 at 3:27 p.m., Sandwich Police responded to a Stowe Road address for a reported domestic disturbance. Upon arrival, the police observed two vehicles one with rear end damage and one with front end damage.

An investigation determined that the male party's ex- girlfriend intentionally rammed his vehicle with him and a female passenger inside. The female passenger was then assaulted in the driveway by the female offender identified as Gladys O. Valerio. Statements from the victims indicated that their vehicle was intentionally rammed by Valerio multiple times causing severe damage to both vehicles. Valerio was charged with four counts of assault and battery by means of a dangerous weapon to wit a motor vehicle and assault and battery on the female passenger.

It was also determined that Valerio, had her two children, age 4 and age 2, in the vehicle at the time of the assault. This fact resulted in two additional charges of child endangerment. The children were examined by Sandwich Fire Department Paramedics and determined to be unharmed. The incident was reported to the Department of Children and Families.

The defendant was held on $250.00 cash bail.

------------------------------------------------------

On June 7, 2014 at approximately 11:45 pm, Sandwich Police responded to a noise complaint at 42 Triangle Circle in Sandwich. Upon arrival, several cars were observed in front of the residence. One vehicle was left in the travel lane blocking traffic. Officers could hear a commotion coming from the residence.

Upon approaching the residence, several youths were observed running from the rear of the house. Upon entering the home, Officers identified 28 minors and an adult male. The minors ranged from 18 to 20 years old. The adult male of 42 Triangle Circle was found to be in charge of the gathering. Many of the underage persons showed signs of intoxication, and alcohol containers were observed throughout the residence.

As a result of the investigation the adult male will be summonsed with Procuring Alcohol for Minors and Keeper of an Idle and Disorderly House.
---
ACCIDENT ON QUAKER MEETINGHOUSE ROAD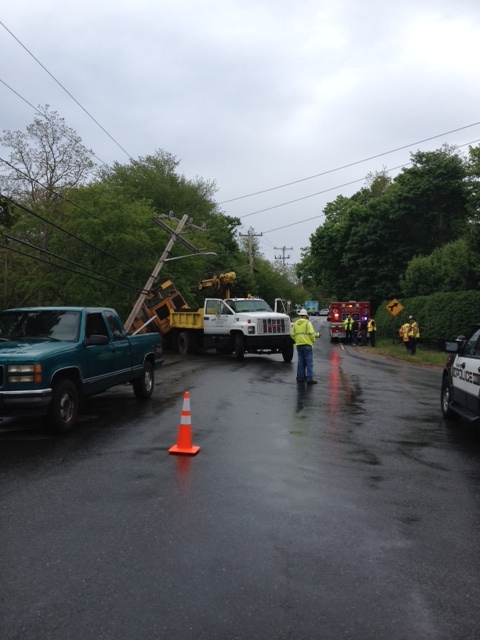 The Sandwich Police responded to a motor vehicle accident involving a dump truck towing a trailer with a street sweeper. Upon arrival, it was determined that the trailer had jackknifed and slid off the roadway into a telephone pole dislodging the sweeper from the trailer.
The pole was broken in half; live wires fell into the roadway, causing the closing of the west bound lane of Route 6A. Traffic was detoured around the accident scene.
The operator of the truck was identified as Scott Vigeant, Jr, 190 Braley Road, East Freetown, Ma. The operator stated that he had to stop the truck abruptly; this action caused the trailer to slide off the roadway into the telephone police. The operator was in the truck and remained in the truck as a precaution until the power was turned off.
A second motor vehicle accident occurred when a pick up truck driven by Fred E. Lehtonen, East Sandwich struck the right front end of a Sandwich Fire Department pumper at the scene. Both vehicles were driven from the scene.
The accident remains under investigation by the Sandwich Police Department, assisted by the Massachusetts State Police Commercial Vehicle Team, and the Barnstable County Sheriff's Office.
Leading the Investigation for the Sandwich Police Department is Sgt. Terrence Murphy. The accident occurred at 3:30 a.m.
(Posted on May 23, 2014 @ 9 a.m. Photo and story courtesy of Sandwich PD)
---
CHILD NEGLECT INVESTIGATED
According to Sandwich Police Chief Peter Wack, today, Wednesday, May 21, 2014, at around 9 a.m., the Sandwich Police Department received a call of small children playing on a resident's back porch. The caller was not able to identify the children and could not locate a parent. Members of the Sandwich Police were familiar with the children and were able to identify where they lived. Sgt Patton and Officer Bondarek went to the address and spoke with the father of the children. An investigation resulted with the Department of Children and Families (DCF) being notified. DCF later arrived at the residence and removed the children from the parent's custody. The incident is under investigation for child neglect.
---
Good News from the Army Corps of Engineers
Lane restrictions for the Painting Project on the Sagamore Bridge over the Cape Cod Canal will no longer be implemented this spring and summer season. All travel lanes on the Sagamore Bridge will remain open until after Labor Day 2014.
Motorists are cautioned that painting work on the steel superstructure above the roadway will continue this spring and summer. The work will proceed utilizing the hanging access platform and containment system without the need for travel lane restrictions.
New England District wishes to thank all local motorists for their patience and understanding during this important maintenance project on the Sagamore Bridge. We hope everyone has an enjoyable and safe summer season.
---
Ellis, Pannorfi win BOS Seats
Robert E. King ousts Vaudo
Shocking Upset in Sandwich--Current Planning Board Chairman Joseph Vaudo, the owner of Joe's Lobster Mart on Sandwich Canal, lost to a write in candidate, Robert E. King, the owner of Cafe Chew in Sandwich, who garnered over 1200 write in votes to defeat Vaudo, who appeared on the ballot. Vaudo was charged with buying stolen oysters. Former Selectmen R. Patrick Ellis topped the ticket, with incumbent Frank Pannorfi finishing second. Both won a seat on the Board of Selectmen. 16% of eligible Sandwich voters turned out at the polls, according to Town Clerk Taylor White. See the election results HERE.
---------------------------------------------
PIT BULL BITES OFF WOMAN'S LIP
On Saturday, April 5, at approximately 6:21 p.m., the Sandwich Police and Sandwich Fire Rescue responded to a reported dog bite with injury at 66 Salt Marsh Road in East Sandwich. Upon arrival, the occupants of the residence told the police that a 43 year old female had been bitten by a pit bull boxer mix. The victim's lower lip was bitten off by the dog. . The victim was transported by Sandwich Fire Department to the South Shore Hospital Trauma Center. Sandwich Animal Control came to the scene and secured the dog. The incident remains under investigation by Sandwich Animal Control.
BOARD OF SELECTMEN TAKE LAND AWAY
FROM LIBRARY, TORPEDO GRANT FOR NEW LIBRARY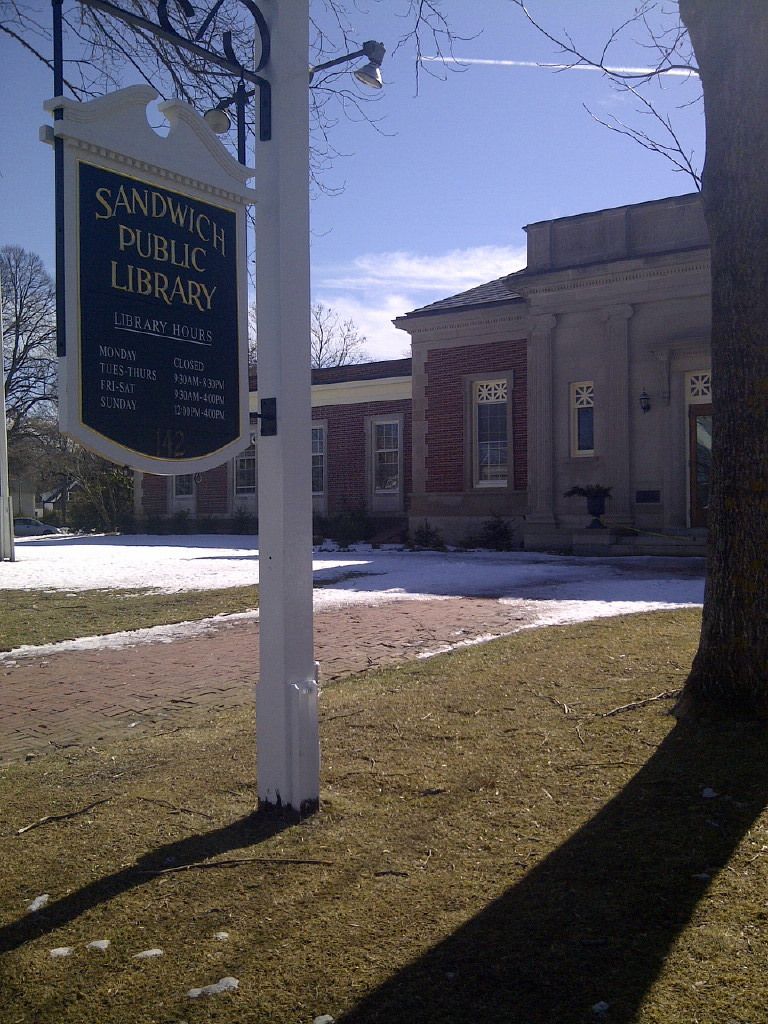 NO NEW LIBRARY FOR YOU!
The Sandwich Board of Selectmen, in Executive Session, took the three acres in the Golden Triangle, which was already voted to be given for the new Sandwich Library in 2010, away from the Library last week. The Trustees of the Sandwich Public Library---which was in the #2 position for a State Grant---were shocked by the development. If the BOS doesn't change their minds (and they won't since it was a unanimous vote), Sandwich will be removed from consideration, and the Stoughton Public Library's 14 million dollar renovation project would move closer to the top spot.
Selectman Frank Panorfi, who made the motion to retract the 3 acres from the library, tells Snyder's Sandwich, "The Selectmen made a mistake giving the three acres to the library in 2010. This project is not a priority of the Board, and it would require an additional 35 employees to staff both libraries. They had promised not to close the Main Street branch if a new library were built. In addition, this whole deal was tied in with the South Sandwich Village project. Now that the retail-residential development is off the table, we may need those three acres to help interest another potential developer. That could be an important component of a new proposal."
Selectman Chairman Jim Pierce added, "Mr. Pannorfi moved that we rescind the availability of 3 acres for a library as part of this (and any other future) RFP. Mr. Kennan seconded. The vote was unanimous. Further, in the context of the discussion, the rationale was removing any encumbrances which might discourage responses to a future RFP."
Library Director Joanne Lamothe said she was disappointed at what happened. She also noted that the library has only 17 employees, and the new library has been designed with wide open spaces to require fewer employees.
But, the Trustees of the Library, who had borrowed $50,000 from the Friends of Sandwich Library to cover early costs for the new library, were quite angered at what took place in the Selectmen's Executive Session.
Trustee Jann Czarnetzki said "We were an integral part of the whole process with the Golden Triangle 20 years ago. We're not anymore. This comes with tremendous regret and surprise. There was no hint it was coming. I'm flabbergasted at their vote. The Selectmen never backed us. The town did."
Mark Wiklund, Vice Chair of the Trustees, noted, "We understood it was an uphill effort. There were challenges ahead. It is excruciatingly clear if the land was taken away, that decision would put the project to bed. This entire effort on our part to get a new library was done in the open. Their decision was done in executive session with no input from the public. It's a loss of a $50,000 investment. There was no guarantee. But, what we did was in the town's best interest. The decision to rescind the land was disrespectful to all the previous work. But, there will still be a new library in the next 100 years."
Trustee Jeanie Vander Pyl added, "It's almost like a violation of the public trust. The people don't matter." And, Trustee Alice Baker concluded, "Doing this behind closed doors was obscene. Where's the accountability?"
Meanwhile, the Friends of the Sandwich Public Library are out $50,000. Part of the roof in the library is leaking badly. The HVAC System needs a $650,000 overhaul. Will the Selectmen make sure the town's only library is not having its computers rained on? Readers who are not happy about the selectmen's decision should contact all five selectmen and let them know what you think! Once the Town of Sandwich is officially removed from the grant process, they'll have to start again and wait years until the next round of funding becomes available. For readers in this town, NOW is the time!
(Published on February 23, 2014 @ 10 p.m. Updated February 24 at 5 p.m. and February 25 at 10 p.m.) (photo by Mark Snyder)
---
SENIORS GET SHORT CHANGED
Currently, 27% of the population of the Town of Sandwich is 60 years of age or older. It is projected, based on numbers from the census, that 45% of our population will be aged sixty or older by the year 2023. In 2014, out of a budget of $65,189,254, the Sandwich Council on Aging gets $191,191. So, for 27% of the population, less than 1/3 of 1% is set aside to serve just the senior citizens of Sandwich. That, my readers, is a disgrace!
The Council on Aging in FY 2013 responded to 25,921 telephone calls. In FY 2012, it was 22,382 calls. The thin staff could not possibly handle those kinds of numbers. Add to that, 16,321 seniors who actually participated in classes, seminars, socials, day trips, luncheons, transportation, shopping trips, legal and medical appointments, tax preparation, health screenings, support groups, and wellness programs in 2013. This requires a TON of help. That help was provided by 93 volunteers, who worked 7586 hours, valued at $159,306, for the Town of Sandwich in 2013.
Sandwich COA Director Janet Timmons, who was appointed to her position in 1992, is proud of what she is able to squeeze from her budget. The COA runs out of the facility at 270 Quaker Meetinghouse Road in East Sandwich.
Timmons told Snyder's Sandwich that she was finally able to get a part time driver for one of her two vans. Volunteers were trained to drive the vans, and are able to work off up to $750 of their property taxes. "Volunteers can drive the handicapped bus. They get the same training and certification as our paid driver. It's provided by Cape Cod Regional Transit," Timmons said.
Timmons says the COA has become a "human services" entity. "We have a good working relationship with other social agencies. Our Outreach program can provide mortgage assistance, and we try to prevent homelessness. We coordinate the Global Oil donations for the Town of Sandwich residents, and can assist those who need help filling their oil tanks. Sometimes, we can help find financial assistance for families, even those under 60."
"Friends of the Sandwich Council on Aging" is a nonprofit which raises funds to supplement the COA budget. In the past three years, they have raised about $15,000. More is needed. So, anyone with expertise in fundraising or an interest in helping the COA is invited to join the group. In addition, volunteers are ALWAYS needed. The next meeting of the Friends of the COA is March 7 at 10:30 a.m. at the Sandwich COA Building at 270 Quaker Meetinghouse Road.
If you'd like to make a contribution to the building fund (to try to help develop adequate space and/or furnishings for seniors---and the fast-growing number of baby boomers—send a tax deductable contribution to: Friends of Sandwich Council on Aging Building Fund, Box 107, Sandwich, MA 02563. (They already have a conceptual rendering of the building and the space design from the feasibility study done in 2006. At that time, they withdrew plans to seek an override, due to the financial conditions. Now they need OUR support!)
Another possibility was suggested by Selectman Chairman Jim Pierce. He said at a recent Board of Selectmen meeting that "attention needs to be paid to seniors, their growing numbers, and expanding needs. A senior center at the Wing School could serve the town well." Timmons said that was "not out of the ballpark. The Wing School could work if the renovation plans were put together by someone familiar with senior design. There would need to be enough dedicated space. But, I'm not opposed to repurposing the infrastructure."
Meanwhile there is a TON going on at the COA There are Fitness and Wellness Programs that include cardio fitness, Zumba Gold, Walking Groups, Yoga, Tai Chi, Qi Gong, Massage, Line Dance, Fusion Fitness, Reike, and Wii Bowling and Golfing! March programs include Oral Health Screenings by Cape Cod Community College; Current Events Discussion Groups, Mystery Book Club Meetings, Solo Dining (March 11 @ 1 p.m. at Canterbury Café on Cotuit Road. A great way to meet new people! Call 508-888-4737 to reserve your spot.); Van Trip to USS Constitution; St. Patrick's Day Luncheon; and even a FREE antique appraisal from Henry Callan on April 2!
There are educational opportunities like learning about Life After Stroke, Alzheimer's, Tax Preparation, SSDI and SSI help; and so much more. You can get a FREE monthly newsletter that lists EVERYTHING. It can be mailed to you, or sent via email. Call Jan at 508-888-4737 and ask for yours!
While seniors get less than one-third of one percent of the budget, school age children are currently receiving 70% of the revenue that comes into the Town of Sandwich in their budget. And, just a reminder---all of us will become seniors at one point (some sooner than others.)
(Published on February 25, 2014 @ 10 p.m.)
---
ALLIEGRO WINS 9th CONGRESSIONAL GOP STRAW POLL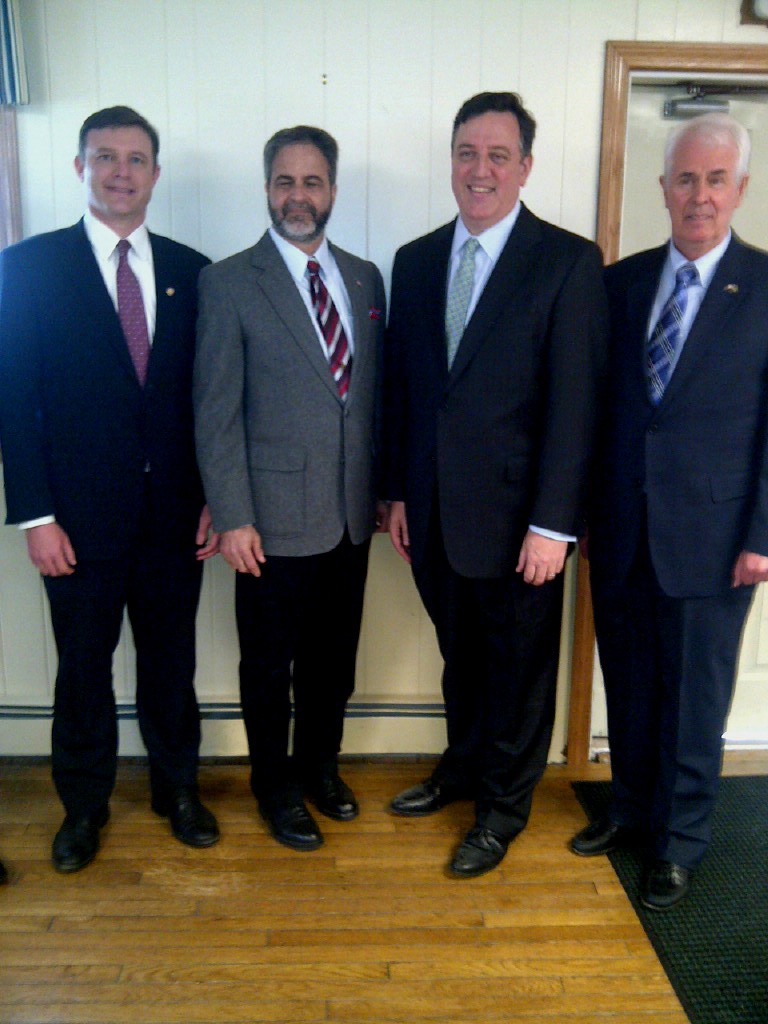 A crowd of over 200 Republican activists converged on the Sandwich Post 188 American Legion Hall on Sunday, February 23, for a debate among the four candidates for the 9th Congressional GOP nomination. The candidates (left to right in my photo above) are attorney Dan Shores, Dr. Mark Alliegro, a researcher and educator; attorney John Chapman, former Undersecretary of Economic Development under Governor Mitt Romney; and Vincent Cogliano, Jr., a businessman and former Defense Department Contractor of the Year.
The debate showed some cohesiveness among Republicans, who were united in their opposition to the Affordable Care Act, which they noted was to have taken 30 million uninsured citizens and get them insurance, at a savings of $2500 per family. What has happened, according to the nonpartisan Congressional Budget Office is that an estimated 35 million will have no insurance at the end of the year, millions more jobs will be lost, and according to the Pioneer Institute, health insurance rates (which Massachusetts in now HIGHEST IN THE NATION) will go up ANOTHER 90% in Massachusetts, and from 20-200% in the other 49 States.
All candidates were united on repealing the so-called Obamacare. They all unanimously called for a balanced budget amendment in Congress. Moderator Jeff Perry, Special Sheriff for Barnstable County, did a great job keeping things tight and on schedule. Questions were asked by a panel that consisted of Dave Neal, Pat Stebbins, Gene Parini, and Kathy Barrett.
A straw poll following the debate had Dr. Alliegro winning with 112 votes, followed by Vince Cogliano Jr. (48), John Chapman (33), and Dan Shores (25).
Do any of these folks have a chance to unseat Congressman William "Bill" Keating? Their best chance may lie in Obamacare, which Keating voted for, and has defended.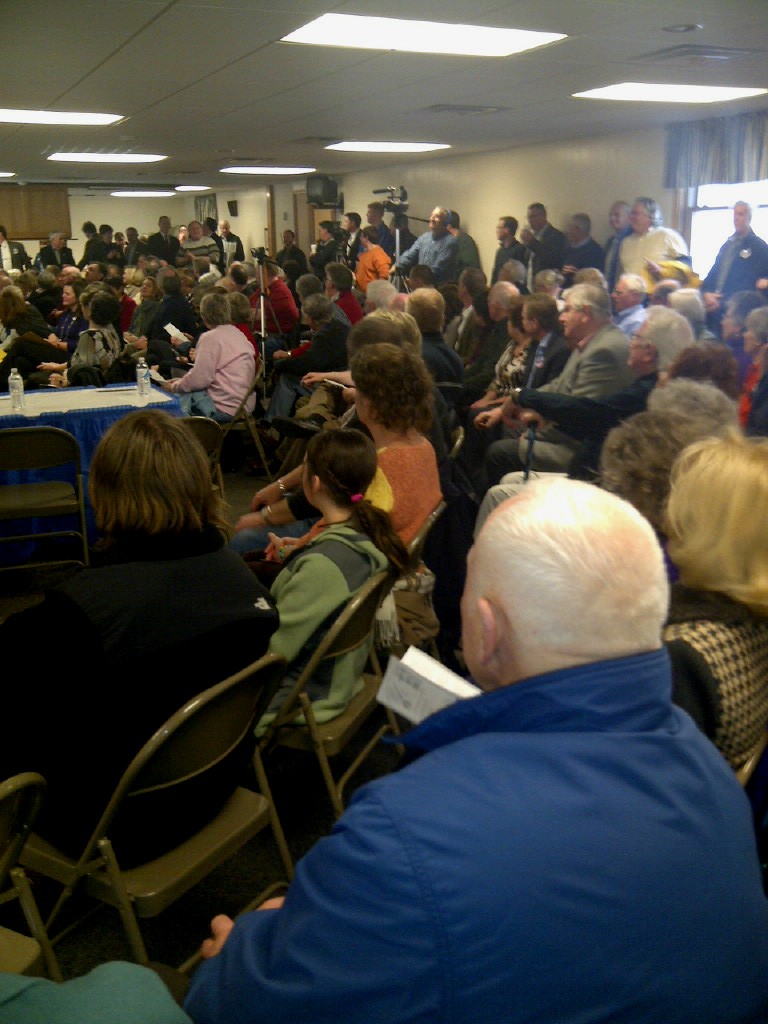 (photos by Mark Snyder)
---
YOUNG POLICE & FIRE CHIEFS GETTING THE JOB DONE!
---
SANDWICH POLICE DEPARTMENT WARNING
On February 11, 2014 the Sandwich Police Department learned that a resident received an e-mail which was titled, "Eviction Notification No 3949." While the attachment was not opened, there is the potential that it was not legitimate and could have impacted the user's computer and personal information. When the user attempted to forward the attachment, it would not attach or was blocked by other systems.
"Internet and e-mail scams have been on the increase in the recent years. It is important to know the sender of e-mail messages that are received before opening attachments. It is also important to have current security software installed on computers", stated Chief Peter N. Wack.
---
SAY GOODBYE TO SOUTH SANDWICH VILLAGE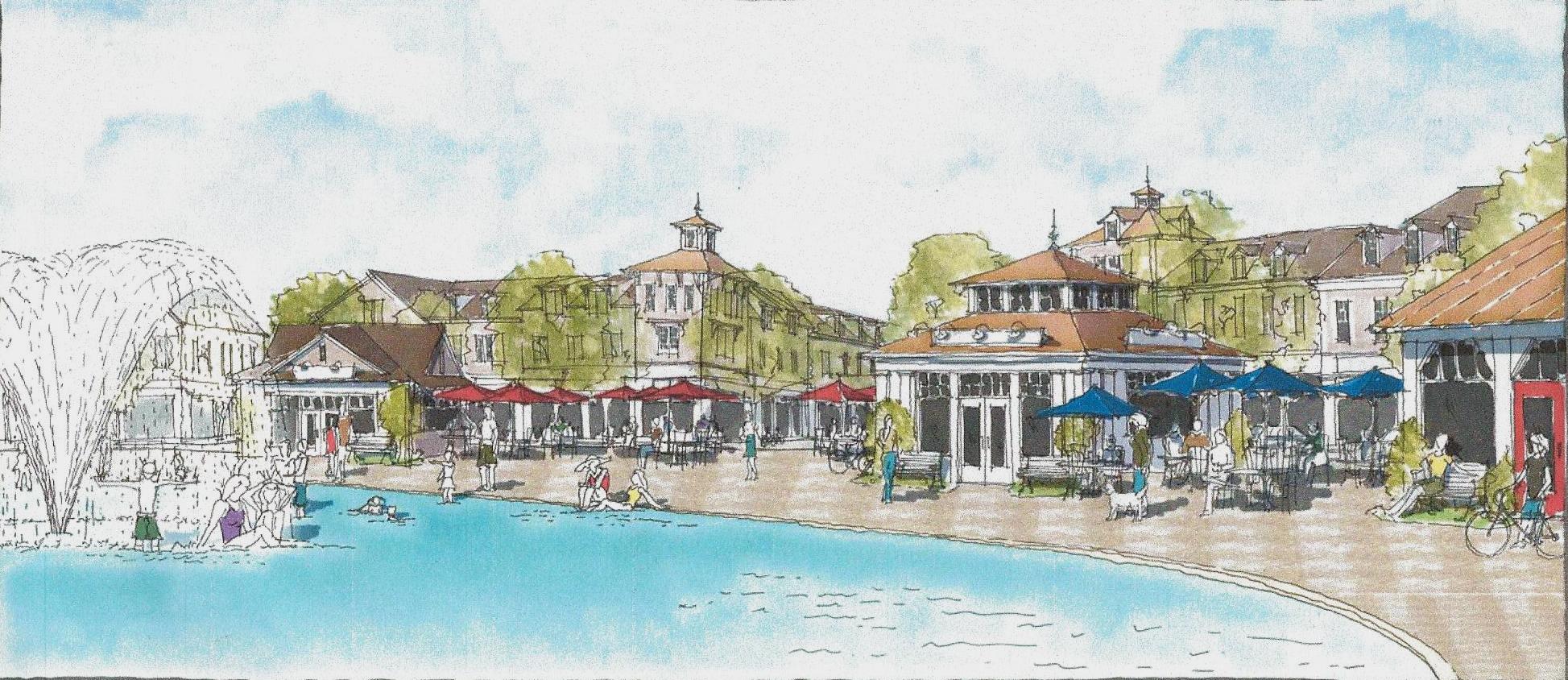 Tsakalos Realty Trust notified the Sandwich Board of Selectmen on Tuesday, February 4 via letter, that they were pulling out of purchasing 56 town-owned acres for a proposed commercial and residential development known as "South Sandwich Village." Gone is the proposed 500,000+ per day water treatment facility, the many jobs that would have come, the valuable new housing, and an unprecedented agreement between Tsakalos Realty Trust, the Cape Cod Commission and the Town of Sandwich.
So, who's fault is this? That 56 acre property could end up bringing a VERY unwanted (in this writer's eyes) Chapter 40B development, that could bring low income housing, and the crime that seems to always follow it. Thomas Tsakalos said that the "Town does not understand the need to participate on a level playing field with the developer." Taskalos was also not too happy with the estimated four million dollars in traffic mitigation expense projected as part of the development agreement. He said, "I believe that the current Board of Selectmen quite simply do not understand how to facilitate development of a project of a scope and magnitude of the one that I had proposed." he added, "Cape Cod as a whole, and the Town of Sandwich, in particular, have developed an 'anti-business' reputation over the years because of the perceived unwillingness to allow large-scale commercial projects to commence... I am disappointed that my vision will not become a reality, because I sincerely believe that it was in the best interest of the residents of the Town of Sandwich."
The Board of Selectmen wanted to know who were Tsakalos potential development partners before signing off on any paperwork, but he says that these partners would only sign on when he had all the signed paperwork in his hand. They wanted to be sure that there was enough funding available, so the project didn't morph into an affordable housing project, or "friendly" Chapter 40B.
Selectman Chairman James Pierce told Snyder's Sandwich, "Normally, when a real developer comes to us, they usually know who their major backers are. For instance, a hotel or supermarket, or retail outlet. They had nobody. The way we issued the RFP was specific to mixed use development. We don't necessarily want another Mashpee Commons. The only thing some of this new retail will bring with it is closed old retail. We'll have empty storefronts downtown. There's only so many people on the Cape and most towns are already at build out."
Pierce continued, "There was very little detail in their artist's conception. And, there's no evidence that we'd take in more tax dollars than we'd expend in the schools or on public safety. There was just nothing to hang our hat on. Our auditor had no evidence they could do this to completion. Our BOH, DPW, Engineering--not one department head-- thought it was good for us."
Added Pierce, "Mr. Taskalos has done many good things for Sandwich and we bent over backwards for him. We really did. But, this was a 200 million dollar project. The Cape Cod Commission is committed to complete the RESET process. We're also looking at possible Growth Incentive Programs. We'll probably issue a new RFP in the Spring, that will be aimed at attracting people with our low commercial tax rate. We have one of the lowest commercial rates on the Cape or off. We have the Open Cape Broadband Access, nice neighborhoods, good schools. We should be able to attract high tech jobs. We'll come out way ahead of selling our 56 acres at fire sale prices to someone who may not be able to do the job to its promised completion."
Town Manager George "Bud" Dunham echoed Pierce's sentiments in a news release: "The Board of Selectmen met in early November and reviewed the TRT proposal in detail. An independent audit of TRT raised serious doubts regarding TRT's ability to finance the project through completion. It is in the interests of the Town of Sandwich that the project produce more annual tax revenue than it comsumes in municipal services. As proposed, the project does not appear to do so. The BoS expressed those doubts to TRT in a letter dated December 19 (which is linked below.) That was followed up with a televised meeting on January 29. Apparently, Mr. Tsakalos decided to withdraw preemptively."
Paul Neidzwiecki, Executive Director of the Cape Cod Commission, sent a note today to the Sandwich Board of Selectmen. It read, in part, "Tom Tsakalos and his team have been community leaders and the Commission was looking to the Town of Sandwich and the Tsakalos team to forge the first 3-party development agreement on the Cape. The Cape Cod Commission is committed to working with the Board of Selectmen and the Town staff to expedite the RESET process and prepare a growth strategy for the area that will attract long-term sustainable development to not only stimulate the commercial tax base but decrease the financial burden on year round residents and the Town. The work put into development plans for South Sandwich Village to date puts the Town in an excellent position to attract a new developer for that valuable property."
(Written and published on February 5, 2014 @ 8:25 p.m.)
South Sandwich Village Website
SELECTMENS LETTER TO DEVELOPER
---
SHORES RUNNING FOR REPUBLICAN CONGRESSIONAL NOMINATION
Daniel L. Shores, a South Shore native and a resident of Sandwich, announced today that he is seeking the Republican nomination for Congress in the Ninth Congressional District. Shores grew up in a hardworking middle-class family from Carver, who instilled in him a strong work ethic and taught him the value of an honest day's labor. His first job was weeding a cranberry bog, and he later worked at a logging company owned and operated by his father, supplying white pine to lumber mills located on the South Shore and South Coast.
"I will never forget what my Dad once said in a speech," said Shores. "He said, 'The working man is the real hero.' In Massachusetts, we want to be able to go to work, pursue our dreams, raise our families, and keep our country safe and prosperous. I am running for Congress to fight for our prosperity."

Shores says he has applied the lessons he learned from his early work experiences to pursue his own American dream by taking advantage of opportunities along the way. Shores earned his engineering degree and later graduated law school from Georgetown University Law Center in Washington, DC. Following law school, he became a successful private practice attorney helping businesses protect their innovations and other interests.
"We appear to be in dire straights in many respects right now, but I believe in us and see a bright future. I am committed to helping us confront and solve our problems to create a better tomorrow for our next generation. But nothing can be taken for granted, and we are not entitled to future prosperity. We have to fight for it. I intend to do so
here at home and in Washington, if elected," said Shores.
Shores attended the University of New Hampshire, where he earned a Bachelors of Science degree in Mechanical Engineering. In law school, Shores was invited to join Georgetown's law review and serve on its editorial board. He was recruited out of law school and worked for seven years as an intellectual property litigation associate at the law firms Rothwell, Figg, Ernst & Manbeck, P.C. and Latham & Watkins, LLP in Washington, DC.
Prior to law school, Shores worked as an Americorps volunteer alongside the Harvard Graduate School of Education, where he assisted a program that integrated technology into the classroom at the Jeremiah E. Burke public school in Dorchester. He also directed major fundraising campaigns for community hospitals throughout the Northeast United States.
Shores currently operates his own private law practice in Sandwich, serving the needs of small and medium-sized businesses.
Shores will hold a formal campaign kickoff event later this month. His campaign Web site can be viewed at www.danshores2014.com.
---
Possible Override Looms!
---
32 TOWN EMPLOYEES MADE $100,000 IN 2012
The U.S. Bureau of Labor Statistics just released their data on employment and wages in the State of Massachusetts. The data was derived from the Quarterly Census of Employment and Wages (QCEW), which also obtains data from unemployment insurance (UI) summaries . The average weekly pay in Barnstable County was $768, or a gross of $39,936 per year.
In comparison, nearly 200 employees of the Town of Sandwich earned $70,000 or more. The breakdown reads: 32 earned $100,000; 17 earned $90,000; 25 earned $80,000; and 126 earned $70,000. Still, the majority of town employees earned from $30,000-$50,000.
Sandwich is really not that unusual. Other nearby Cape towns also had a number of employees topping 100 grand, including 24 in Bourne, 56 in Barnstable (1 made over 200k there), 32 in Falmouth, 23 in Mashpee, and 45 in Yarmouth.
Unlike the dreaded private sector, public salaries (paid by the taxpayers) are public information. They are available to all residents in annual reports, if requested. So, it's not like Snyder's Sandwich is dishing out any secrets here. In a transparent government, this is the way things should be. I don't publish this so you'll get jealous—but you might. I think that all of us that pay taxes should know where the money is going. This columnist paid close to $7000 in taxes this year to the Town of Sandwich. Although I have owned a property in Town for a decade, my family relocated here in September 2013. So, I will be doing the same thing here as I did in my previous hometown. I'll take some of the secrets kept in shadows and shine a spotlight on them, and get them into the glaring light.
But, back to the subject matter----Leading the parade of the Lucky 32 (in alphabetical order) were Sandwich School Department Director of Finance & Business Operations Michelle Austin ($108,006), Sandwich High principal Ellen Booras ($116,883), Police Sgt. Joshua Bound ($151,233), SPS Director of Pupil Services Matthew Bridges ($120,942), Police Detective Robert Brun ($102,744), Sandwich Fire Prevention Officer John J. Burke ($102,538), Firefighter Donald Campbell ($132,810), Superintendent of Schools Richard Canfield ($169,149), Sandwich Police Officer Timothy Cavanaugh ($125,271), Director of Assessing Edward Childs ($102,332), Police Sgt. Joseph Cotter ($170,307), Town Manager George Dunham ($141,832), FF/Paramedic Michael Goodwin ($105,108), Police Lt. David Guillemette ($106,337), Fire Captain James Huska ($123,778), Forestdale School principal Ruth Joseph ($104,792), FF/Paramedic Daniel Keane ($111,022), Police Sgt. Jason Keene ($112,292),Assistant Town Manager Douglas Lapp ($102,020), Wing School principal Sheila Lima ($108,997), Police Sgt. Christopher McDermott ($122,392), Fire Captain Timothy McMahon ($130,907), SPS Homeless Liaison/Administrator Richard Metropolis ($100,597), Detective/Sgt. Terence Murphy ($142,895), Police Lt. Michael Nurse ($143,884), Police Officer Matthew O'Brien ($108,338), Police Sgt. Daniel O'Connell ($131,265), Police Officer Shawn O'Neil ($113,181), FF/EMT Tammy Pimental-Matthews ($100,712), Fire Chief George Russell, Jr. ($122,115), DPW Superintendent Paul Tilton ($106,324), Police Chief Peter Wack ($126,600).
The 17 who took in $90,000 and over in 2012 included (in alphabetical order): FF/EMT David Ames ($97,047), Fire Captain Scott Ames ($96,839), FF/EMT Martin Baumhoff ($90,530), Fire Captain Robert Black III ($97,317), Police Sgt. Michael Bondarek ($95,875), FF/EMT Daniel Brun ($97,243), Police School Resource Officer Christa Cabral ($91,382), Deputy Fire Chief Thomas Corriveau ($95,475), FF/EMT Michael Harrington (91,352), FF/EMT Jonathan Houde ($99,461), Wing School assistant principal Joanna Hughes ($97,093), Oak Ridge School assistant principal Debra Anne Landry ($97,593), FF/EMT John LeVangie ($99,758), Police Officer Daniel Perkins ($99,641), Forestdale School assistant principal Marilyn Smith ($90,969), FF/EMT Matthew Thompson ($92,313), Data Processing Director Michael Twomey ($97,987), and Police Officer Michael Wood ($94,495),
It should be duly noted that these figures (which were provided by Town Treasurer William Jennings under a Freedom of Information Act request) include overtime (LOTS of hours for police and fire, in particular), and details. So, many of these public service employees worked 80 hour weeks to make what they did. And, unlike all of us, our public safety employees—police and fire—risk their lives on a daily basis for us. It's hard to put a price on bravery and courage.
And, let me be clear---I respect all of our town employees and think they should earn a fair wage. But, I remember back to the time of my childhood when working in the public sector was really looked at as one of the last options. Not any more. The private sector has been bleeding jobs and companies keep closing. With the public sector, hard work is often-time rewarded, and loyalty in the job pays off with a long career and a juicy pension. There's nothing wrong with that (unless the cost of future pensions erodes budgets so much that newer employees aren't hired or others are laid off.)
Are the salaries as high as they may appear at first glance? Absolutely NOT! The average employee for the City of Miami made $108,000 in 2008. The City of Miami Town Clerk made $275,000 plus benefits for a nine month contract in 2010. The Interim Police Chief in Schaumburg, Illinois worked on a $68,900 per month contract! One thing is certain, if you want to have quality professionals working for you, you have to pay them a fair wage. It costs money to train employees. It costs money to advertise for employees. So, it makes sense to try to keep them. And, to make people happy, and to boost their self-worth, a paycheck comes in mighty handy. If you don't pay them what they are worth, a neighboring town will.
Town Manager George "Bud" Dunham tells Snyder's Sandwich, "A lot of the highest earners include overtime, mostly for public safety employees. A few select department heads make among the top amount of money on the town side. The big thing with public safety is that overtime comes up because people are on vacation, sick or hurt. With the police department having to hire through civil service, it takes a long time to replace retiring officers. You have to cover shifts in the meantime. They also need to train in academy, whether police or fire. Police are not out on the road for a full year after they are hired, and fire training is about six months. Even after hiring, they can't immediately help for shift strength. Pay scale for larger department heads reflects their education, and the private sector actually makes more for the same work. Paul Tilton in DPW oversees a five million dollar budget and 20 employees. He has engineering degrees, as well. Every one of our department heads has degrees in their field, some Master's degrees. Many would make more in the private sector. Municipal IT departments have had to increase their salaries to get qualified people away from the private sector. Our HR department regularly reports on salaries in other towns. Sandwich is no different than any other town in the area."
Next week, we'll tackle how town meeting voted---and how they had virtually no specific financial or planning information available when they made decisions that cost this town's taxpayers 1.6 million dollars. The complete financial picture should rule the day-- not emotions. But, I'll save that discussion for next week.
(Published on January 31, 2014 in the Sandwich Enterprise.)
READ SNYDER'S SANDWICH EVERY FRIDAY EXCLUSIVELY IN THE SANDWICH ENTERPRISE
---
GOOD NEWS---
NO POT DISPENSARY FOR SANDWICH!
The closest dispensaries will be in Mashpee and Dennis.
Compete List of Proposed Locations
---
Town Neck Beach Erosion Grant Application
We are pleased to announce that the Town of Sandwich has submitted a $5 million grant application to the National Fish and Wildlife Foundation -- Hurricane Sandy Coastal Resiliency Competitive Grants Program for a "Beach Restoration and Resiliency Project." This grant would help fund a substantial beach renourishment project at Town Neck Beach.

This application highlights the extensive ongoing efforts of many people, including our local and regional elected officials, as well as numerous Town staff and our consultants, the Woods Hole Group.

The Town is hopeful for a successful outcome from this grant application, and will continue to pursue other additional funding opportunities to protect this critical natural resource in Town.

A copy of this grant application can be downloaded from the Town of Sandwich website at the following link:
http://www.sandwichmass.org/PublicDocuments/SandyGrant_PDFOutputofCompleteSubmittal.pdf
---
Your Sandwich Police Logs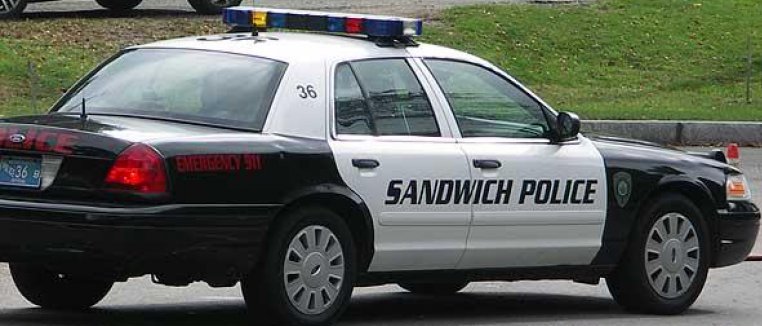 1/27/14-2/03/14
1/13/14-1/20/14
1/6/14-1/13/14
12/30/13-1/6/14
12/23/13-12/30/13
12/16/13-12/23/13
12/9/13-12/16/13
12/2/13-12/9/13
11/25/13-12/2/13
---
Pannorfi Says He'll Run Again...
Kennan Says No to Selectmen Run..
---
Town Neck Beach Gets More Sand
Residents Try to Shore Up the Shore...
---
SANDWICH VOTERS APPROVE 1.6 MILLION DOLLARS IN DEBT EXCLUSION FOR HIGH SCHOOL REPAIRS
14% of Voters Saddle Everyone With Higher Tax Bills...
(details)
---
FORMER SCHOOL SUPT. WINS CASE---$300,000
---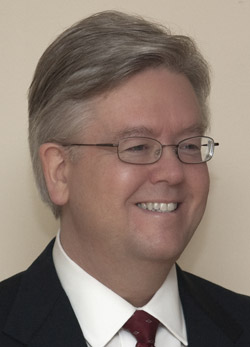 REPRESENTATIVE RANDY HUNT JOINS CRIMINAL JUSTICE COMMISSION
Appointment to CJC is key move in advancing Hunt's call for addiction treatment reforms
State Representative Randy Hunt (R-Sandwich) has been appointed to the Criminal Justice Commission (CJC), a standing commission headed up by Secretary Andrea Cabral of the Executive Office of Public Safety. Among the issues handled by the CJC are sentencing guidelines, the parole and probation systems, operations of the sheriffs' offices, programs to reduce recidivism, and dealing with mental health and substance addictions in the context of the courts and prisons.
"I am pleased to be joining the CJC, an appointment I requested to help me raise awareness of substance addicted nonviolent offenders and the fundamental reforms Massachusetts needs to take to ensure that these people get into long-term recovery and return to being productive citizens," commented Rep. Hunt. "Other states have moved aggressively on this front over the past ten years, saving lives, restoring families, and cutting costs by recognizing that addiction treatment is effective and far less expensive than incarceration."
Read Rep. Hunt's reform plans by searching "Randy Hunt Addiction and Crime" on the Internet or requesting a copy of his write paper by contacting Susann Koelsch at (508) 888-2158.
Rep. Hunt currently serves on the Joint Committees on Revenue; Mental Health and Substance Abuse; and Telecommunications, Utilities and Energy as well as on the Interagency Council on Substance Abuse and Prevention.
---
BRIDGE WARNING
Travel lanes on the Sagamore Bridge will be reduced to one lane in each direction starting on Tuesday October 22, 2013. The lane closures will be in effect for the next several weeks Monday through Friday between the hours of 8 am to 4:30 pm. All travel lanes will be open each night and weekends. These lane restrictions are necessary to perform maintenance work on the bridge above the roadway.
The Corps also uses Facebook at www.facebook.com/CorpsNewEngland and Twitter at http://twitter.com/CorpsNewEngland to give updates to the bridge work, as well as answer questions or concerns about the bridge repair work or its other activities in New England.
---
Snyder's Sandwich EXCLUSIVE
Over 200 Town of Sandwich employees made over $70,000 in 2012. 29 made over $100,000. Who were they? What did EVERYONE on the payroll make? As we did in Stoughton, we do in Sandwich. The story--coming soon! Transparency is essential in Government.
---
The Unemployment Numbers on Cape Cod
The New England Information Office of the U.S. Bureau of Labor Statistics (BLS) has released Cape Cod and the Islands unemployment numbers for July 2013. This report uses data from the Local Area and Unemployment Statistics (LAUS) program, which produces monthly and annual employment, unemployment, and labor force data for Census regions and divisions, states, counties, metropolitan areas, and many cities, by place of residence. Some highlights from the release are attached for your review.
· The Barnstable County, Mass. (Cape Cod) unemployment rate now stands at 5.7 percent. Barnstable's jobless rate was below the national rate of 7.7 percent.
· Both Dukes (Martha's Vineyard) and Nantucket Counties, Mass., had rates below that for the United States, at 4.2 and 2.8 percent, respectively.
· In the past year, of the three counties that comprise Cape Cod and the Islands, only Nantucket saw a decrease in its jobless rate, down 0.2 percentage point.
· Martha's Vineyard had an over-the-year rate increase of 0.2 percentage point, while Cape Cod's rate was unchanged over the year. For comparison, the national jobless rate was down 0.9 percentage point since July of 2012.
· The jobless rates for Cape Cod and Nantucket in July 2013 were 1.1 and 1.0 percentage points below their 2010 levels, respectively. Dukes County had a jobless rate 0.3 percentage point below the level reported three years ago. Nationally, the unemployment rate decreased 2.0 percentage points over this three-year period.
---
HUNT HAS PERFECT RECORD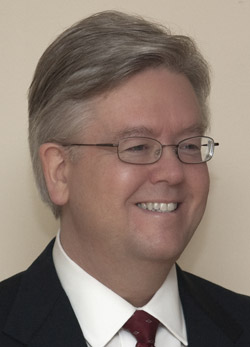 Sandwich Lawmaker Registers 224 Consecutive Roll Call Votes This Year
State Representative Randy Hunt (R-Sandwich) is pleased to announce that he participated in 224 consecutive roll call votes in the House of Representatives this year, continuing his perfect voting record since becoming a state representative in 2011.
"I consider attendance at sessions of the House of Representative as well as my committee hearings to be part of the job," commented Hunt. He also noted that 70 other members of the 160-member House have perfect voting records so far this year and that 26 of the 30 Republican House members are on that list.
The Sandwich legislator cast votes on a number of issues including: a Republican-led transportation finance package - free of any statewide tax increases, legislation aimed at eradicating waste, fraud, and abuse in our state's welfare system, and the restoration of local aid to cities and towns across the Commonwealth.
Additionally, Representative Hunt was instrumental in the Republican Caucus' opposition to a $500 million transportation finance package which contained a myriad of tax increases - one of which was the largest and broadest tax on computer and software services in the nation. Under pressure by the minority party and IT businesses across the state, the governor and legislative leadership have agreed to repeal the tax.
Representative Hunt currently serves on the Joint Committees on Revenue; Mental Health and Substance Abuse; and Telecommunications, Utilities and Energy.
Formal sessions will resume in the coming weeks.
---
Sheriff Cummings announces signup
for CERT class in Sandwich
Barnstable County Sheriff James M. Cummings is pleased to announce the next Community Emergency Response Team (CERT) class.
The Sheriff's CERT class starts on Thursday, October 3rd and runs eight consecutive weeks ending on Thursday, November 21st. The class will be held 6:30PM-8:30PM at the GenOn Energy Facility Training Room located at 9 Freezer Road, Sandwich.
CERT follows a national model established 17 years ago by the Los Angeles Fire Department and re-energized by the terrorist strike on 9/11/01. CERT responders do not replace but rather supplement professional emergency workers.
Members also assist the Sheriff's Office, police, fire and preparedness planners at big venue non-emergencies, such as road races, festivals, and the like. "Volunteerism in the service of good causes," as Sheriff Cummings aptly puts it.
CERT volunteers are a vital component to the Cape's preparedness community, most especially in circumstances where the professional response has been temporarily overwhelmed. "Suffice to say, we need them a lot more than they need us," concluded Sheriff Cummings. "We have over 300 certified members already on board in Barnstable County, but we can always use more."
For questions about CERT or this class, please contact class instructor Chrystal LaPine at clapine@bsheriff.net or telephone Special Sheriff Jeff Perry at 508-563-4303.
Applications are available on the Sheriff's website, www.bsheriff.net under the "Community Relations" tab or at the Sandwich Fire Department Headquarters located on Route 6A, Sandwich.
http://www.bsheriff.net/cert.htm
---
THE CONTROVERSY OVER BEACH RIGHTS
to Town Neck Beach....
---
NSTAR & NEMO SEND CAPE
BACK TO THE STONE AGE
There's no doubt that the Blizzard of 2013--NEMO--put a hurt on the Cape. Sandwich took a beating. Landmarks like Hemisphere were damaged, as was the beach and the areas close to the ocean. Oak Ridge School sustained flood damage. But, should people STILL have no power? If NSTAR were managed properly, and was serving their over-paying customers rather than their stockholders, MAYBE.
---
HUNT SWORN IN AS 5th BARNSTABLE STATE REP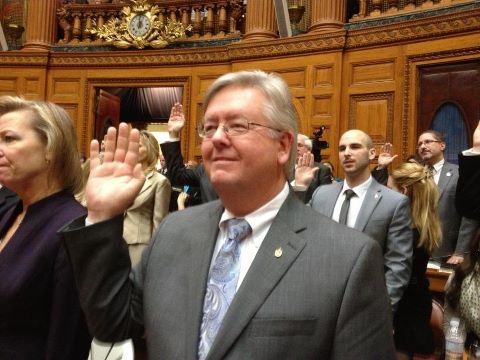 He's the Man!
---
HUNT RE-ELECTED, BUT ROMNEY AND BROWN LOSE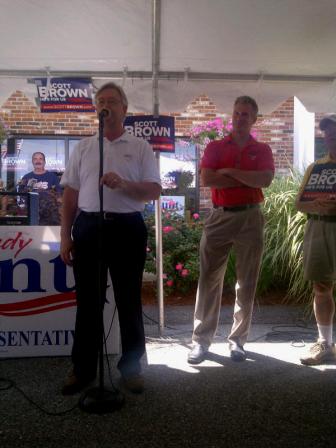 For Sandwich Republicans, there was only one piece of good news---State Rep Randy Hunt (R-Sandwich) won a resounding re-election victory. Unfortunately, Democrats swept into office in this backward state, with President Obama, he of the 8%+ unemployment rate for four years, re-elected President; and elitist Harvard Professor Elizabeth Warren (who is fighting "the millionaires and billionaires who are hammering the middle class") won a Senate seat over one of the only Senators in the country who crossed the aisle to get things done, U.S. Senator Scott Brown. Warren, who said she would fight the "crippling college costs for students", makes $350,000 a year for teaching one course at Harvard. So, her leaving there for the Senate job will at least save students in Cambridge a few bucks.
The fallout from this election has already been felt. At least three medical offices have announced closure, Boeing is layoff off 30% of its senior staff, and a landscape company announced it is layoff off ALL employees, except the owner. This all due to the upcoming Obamacare implementation. Coming soon to a 401K near you, the Fiscal Cliff. Also, coming to our country--massive layoffs of full time workers, who will be replaced by "part-timers", working 30 hours a week or less. That is the only way companies can escape the crippling costs of Obamacare. God Bless America. She needs it.
---
Senator Brown: Warren is a "jobs destroyer"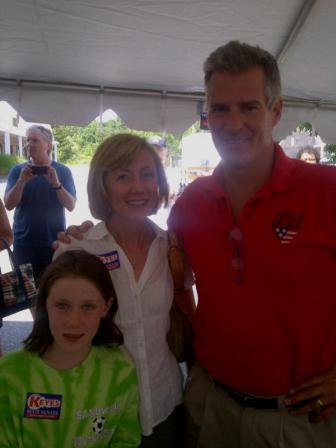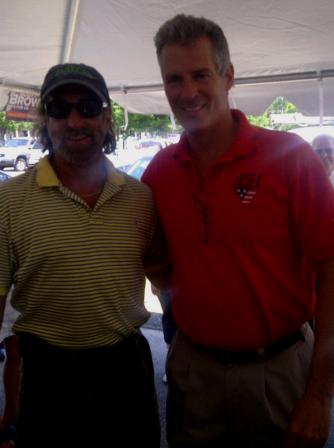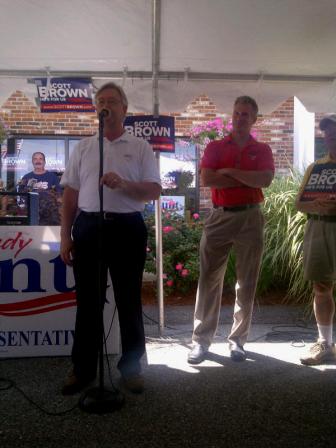 Snyder's Sandwich caught up with U.S. Senator Scott Brown in Sandwich, MA yesterday. Brown, who was
introduced by State Representative Randy Hunt (R-Sandwich, photo right), said that the 19 new taxes on businesses, included in President Obama's Universal Healthcare mandate, are "putting a wet blanket on business." His Democratic opponent, Professor Elizabeth Warren, has already said she backs "Obamacare" as it was passed. "The half a trillion dollar cut to Medicare included in the legislation will hurt seniors." He said that the incredible debt is destroying business, and will need to be paid for by generations not yet born. "We borrow 43 cents of each dollar we spend. When I got elected, our national debt was 10.8 trillion dollars. It's nearly 16 trillion dollars now." He stressed his reputation for crossing the aisle and bipartisan work to move the country forward. "We don't need a rock thrower like Professor Warren. Look around this room. There are Democrats, Independents, and Republicans in this room. We have something in common: We're all Americans." Interestingly, I didn't see "Republican" on Brown's signs. Instead, it says "an independent voice." This could reflect that some Republicans don't think Brown is "conservative enough" and "gives in too much to the Democrats." Who says that's bad? Brown posed with hundreds of people (example at left), as well as with Snyder's Sandwich (center). He spoke outside Two Brothers Pizza and Mexican, 331 Cotuit Road in Sandwich.
---
Sandwich Republicans Award Scholarship
to Ian Kirkwood of Sandwich
On June 12, 2012, before a large and enthusiastic crowd of supporters and activists at a fundraising event held for State Representative Randy Hunt (R-Sandwich) at Tomatoes Restaurant, the Sandwich Republican Town Committee (SRTC) awarded a $1,000.00 scholarship to Mr. Ian Kirkwood, son of David and Lisa Kirkwood of Sandwich.
Applicants were asked to submit grade transcripts, work and community involvement, and an essay. Never missing an opportunity to encourage young people to vote, the SRTC included an additional requirement that applicants needed to be registered to vote.
Among the applications received by the Committee were community volunteers, varsity athletes, students with perfect grades and students with part-time jobs. It is never easy to choose just one, but this year it was the outstanding essay written about the Constitution and the powers provided in the clause of what is "necessary and proper" that topped the list.
A top-notch student, volunteer tutor, mission trip volunteer, sailing instructor and a hard-working supervisor and employee are just some of Ian Kirkwood's attributes. Ian is a 2012 graduate of Sacred Heart High School in Kingston and will be attending the College of William & Mary this fall.
To read Ian's winning essay, please visit the Sandwich Republican Town Committee website at www.sandwichrepublicans.org where event and Committee information is available. The website also contains information about meetings and how to sign up to help Republican candidates both locally and nationally. The SRTC also maintains a page on Facebook.
---

Sagamore Bridge:
Army Corps of Engineers gives us the big middle finger
An Opinion Piece by State Rep Randy Hunt (R-Sandwich)
We all agree that we need to maintain the Cape Cod Canal bridges so that a tragedy such as what happened in Minneapolis doesn't happen here.
On the other hand, we learned a very valuable lesson from the St. Anthony Falls Bridge collapse: A 1,216-foot, 10-lane bridge can be built in one year, one month and 18 days. A similar project here in Massachusetts, assuming availability of funding, would likely take 8 to 12 years, just to get the permits lined up.
The conversation about replacing the Bourne and Sagamore bridges has been reignited by the Great Mother's Day Gridlock of 2012. And for good reason. These bridges were completed in 1935 and have long been inadequate to accommodate the traffic to and from Cape Cod, particularly during the tourist months from April through October.
The Sagamore Bridge traffic crisis, however, is an immediate problem that will not be mitigated with a long-term solution. The Army Corps of Engineers has been working diligently for years to maintain the two canal bridges, ensuring safety and lengthening lifespans. It does appear, though, that the pace of preventive maintenance (PM) has picked up over the past five years with joint and deck replacements and now the repair and replacement of structural components.
This accelerated PM schedule has not gone unnoticed by locals, one of whom I visited yesterday, the owner of a Bourne restaurant whose Mother's Day business was decimated by the hours long traffic jam leaving the Cape. Everyone who would normally head down to her restaurant, including many people with confirmed reservations, gave up when they realized that they'd be tied up in traffic for over an hour.
Frustration abounds among commuters, visitors, businesses, and residents just trying to get around town. Anticipating the impending disaster on Mother's Day, the Cape Cod delegation of legislators requested that the Army Corps' contractor clear the bridge for the weekend, or at least for Sunday. The response back was a clear waving of the proverbial middle finger, citing lack of progress on the repair work due to the inclement weather over the past two weeks. That's understandable, but the fact that one of the two shifts scheduled for Sunday was called off is not. Is it possible that too many workers called in sick on Mother's Day?
Bridge crossers waited in a giant, New York city style gridlock for hours only to discover no one, not a single person, working on the bridge. The disrespect for the people traveling to and from Cape Cod by the Army Corps and their contractor is incredible. They claim that the three hours it takes to move the equipment off the bridge is not doable. Compared to what, I ask? How much time, fuel, frustration, missed appointments, late arrivals to work, etc., do we collectively have to endure because three hours of their time trumps the tens of thousands of hours that we waste?
The Cape delegation of state legislators asked for a number of changes to mitigate the problem:

1) "Smart" cones that provide up-to-the-minute traffic data that would be shared online, on the 511 info line, and on radio stations. That request has not been addressed but we'll press for that for the fall lane closures.

2) Moving the equipment off the bridge on weekends. The three-hour process of moving the equipment (about 11 pieces, best I can tell) would be a much better alternative to leaving thousands of people wasting their time waiting to leave Cape Cod.

3) Closing the Exit 1 on-ramp. The traffic people are not convinced that this will increase the number of cars crossing the bridge. If it does not, then the effect will be that the line on Route 6 will grow longer. However, the traffic jam in Sandwich would be lessened with only the cars headed for the Bourne Bridge traveling via 6A and the side streets of Sandwich. I'm willing to give it a shot while measuring the traffic count crossing the bridge so that we know for sure if closing the Exit 1 entrance would improve the situation.

4) Accessing the base as an alternate route. We also requested this as a temporary solution and were turned down because a) the 24/7 security of the MMR cannot be compromised, and 2) the condition of the roads that would be used are only fair now and would not support the increased traffic. All of this is debatable, of course, but we did make the request.

We'll continue to push for changes to the traffic plan (or lack of one) over the summer with the hope that we can lessen the pain when the Army Corps picks up on this project after Labor Day.
(For more of Randy's opinions, check out his blog.
NOTE, From the Army Corps of Engineers:
All four traffic lanes on the Sagamore Bridge, spanning the Cape Cod Canal in Bourne, Mass., are now open as of 6 p.m.on May 19, 2012, according to officials with the U.S. Army Corps of Engineers, New England District. The steel repairs above the road deck on the Sagamore were completed earlier today and traffic control devices are removed. All traffic lanes on both the Sagamore and Bourne Bridges will remain open from today through Memorial Day weekend and into the summer season. Steel repair work will continue below the road deck on the Sagamore and Bourne Bridges until the fall of 2012. There will be occasional times through the fall of 2012 that a one-day lane restriction will be required to complete the remaining steel repair work. Message boards and fixed signage will keep motorists advised of work efforts and travel restrictions.
---
PRESTIGE VALET PARKING AND VALET CONNECTION
ANNOUNCE PARTNERSHIP

Martin Bruemmel, President of Prestige Valet Parking.com, the second oldest valet parking attendant
service in New England, based on Cape Cod, and Karen West, President of Valet Connection, Rhode Island's first parking events company, are proud to announce a partnership agreement to work together on certain valet
parking events on Cape Cod, Martha's Vineyard, Nantucket and in Plymouth County.

"When I expanded to Cape Cod and the Islands in 2006, as Cape Cod Valet Parking," Marty said, "I had no idea that the marketplace was so unfulfilled with the need for our services. Our expansion continued in
2008 into Plymouth, Massachusetts as Plymouth Rock Valet. In 2010, we combined all of our valet parking companies into one and rebranded our image as Prestige Valet Parking.com. As we moved into 2011, the need for
valet services increased with the need to expand to Martha's Vineyard and Nantucket. To accomplish this quickly and successfully, we needed a partner who we could trust. Karen West and Jason Winpenny of Valet
Connection matched us very well in terms of management style and commitment to excellence and professionalism. All the pieces have fallen into place to allow both companies to grow."

"We were interested in expanding into the Cape & Islands market ourselves in the near future," said Karen West, President of Valet Connection, "When we met Marty, we knew we had a great opportunity to expand
more quickly into the area by partnering with him. He has established a great reputation for excellent service and professionalism that truly matches our beliefs and commitment to excellence. The timing was perfect."

---
Cape Cod Canal Bourne Bridge Work Has Started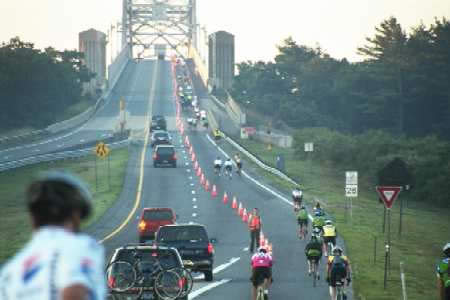 Due to a weather delay, steel repairs on the Bourne Bridge spanning the Cape Cod Canal in Bourne, Mass., started on the morning of Thursday, Nov. 17, 2011.

During the scheduled time for repair, travel over the Bourne Bridge will be reduced to ONE LANE IN EACH DIRECTION. Traffic control will be in place 24 hours a day, 7 days a week. Motorists planning to use the Bourne Bridge during this timeframe should be aware that travel delays are likely to occur during the morning and afternoon peak travel periods each day. The $8.5 million project involves the removal and replacement of structural steel secondary members, the strengthening of existing structural steel members, the replacement of structural fasteners, the removal of selected existing welds, and the strengthening of selected gusset plates.

The Bourne Bridge will be fully open to two lanes of traffic in each direction for the Thanksgiving holiday weekend, from Wednesday, Nov. 23 at noon through Monday, Nov. 28 at 9 a.m.

Message boards, located at both approaches to the Bourne Bridge, will keep motorists advised of work efforts. Also, fixed signage will be installed at all approach roads to the Bourne Bridge, alerting motorists to the bridge work and associated travel restrictions. In addition, accessing the Cape Cod Canal website (use the link: CapeCodCanal.US, then Bridge Work Alerts, then Bridge Work Notices) will inform motorists on the status of the work, and advise of lane shifts and other adjustments to the schedule that may interest motorists using the Bourne Bridge.

Completion of the steel repairs is critical to maintaining the integrity of the bridge, which is a vital component of the transportation system for the Cape, Islands and southeastern Massachusetts.

For more information about the bridge repairs contact the U.S. Army Corps of Engineers, New England District, Public Affairs Office at 978-318-8238.

---
---
SUNSET AT SANDY NECK BEACH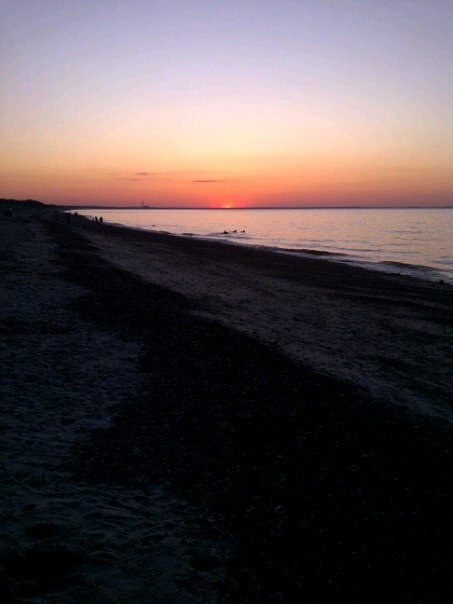 Taken on July 30, 2011 by Mark Snyder with his Blackberry Torch
---
NSTAR WILL RUIN THE CAPE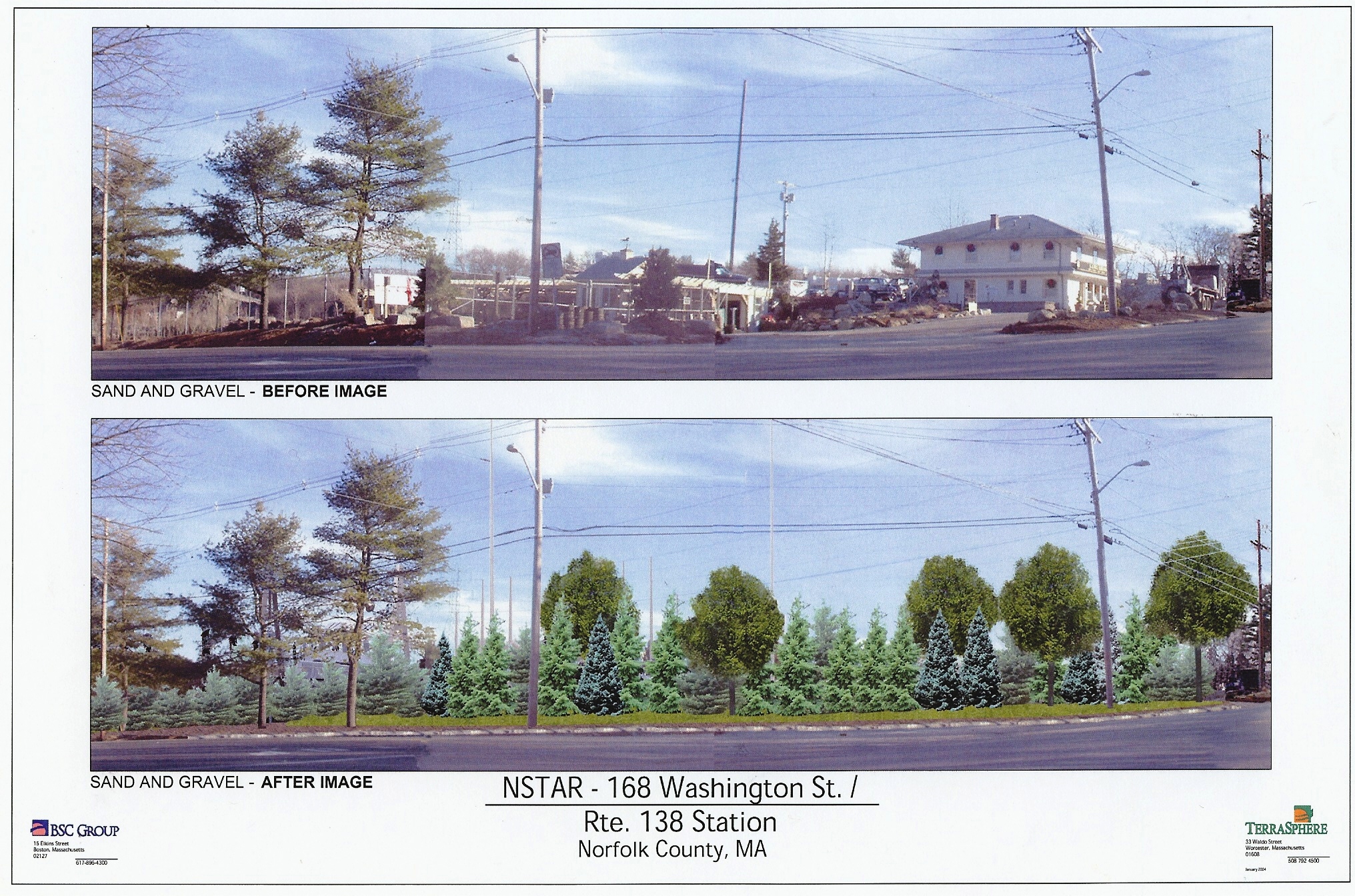 This was the plan submitted to the Town of Stoughton.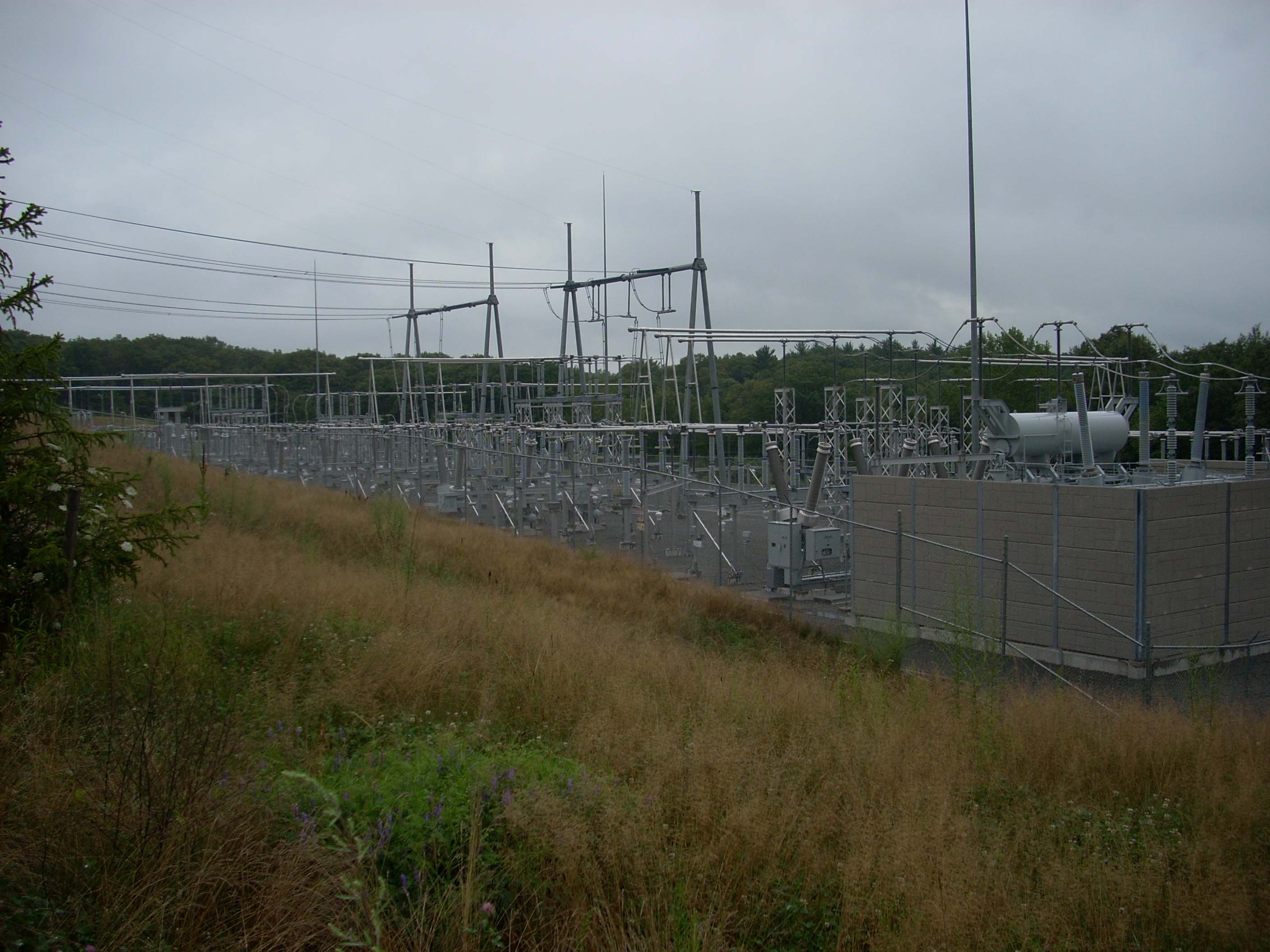 View of Stoughton 345 KW Substation from neighbor's house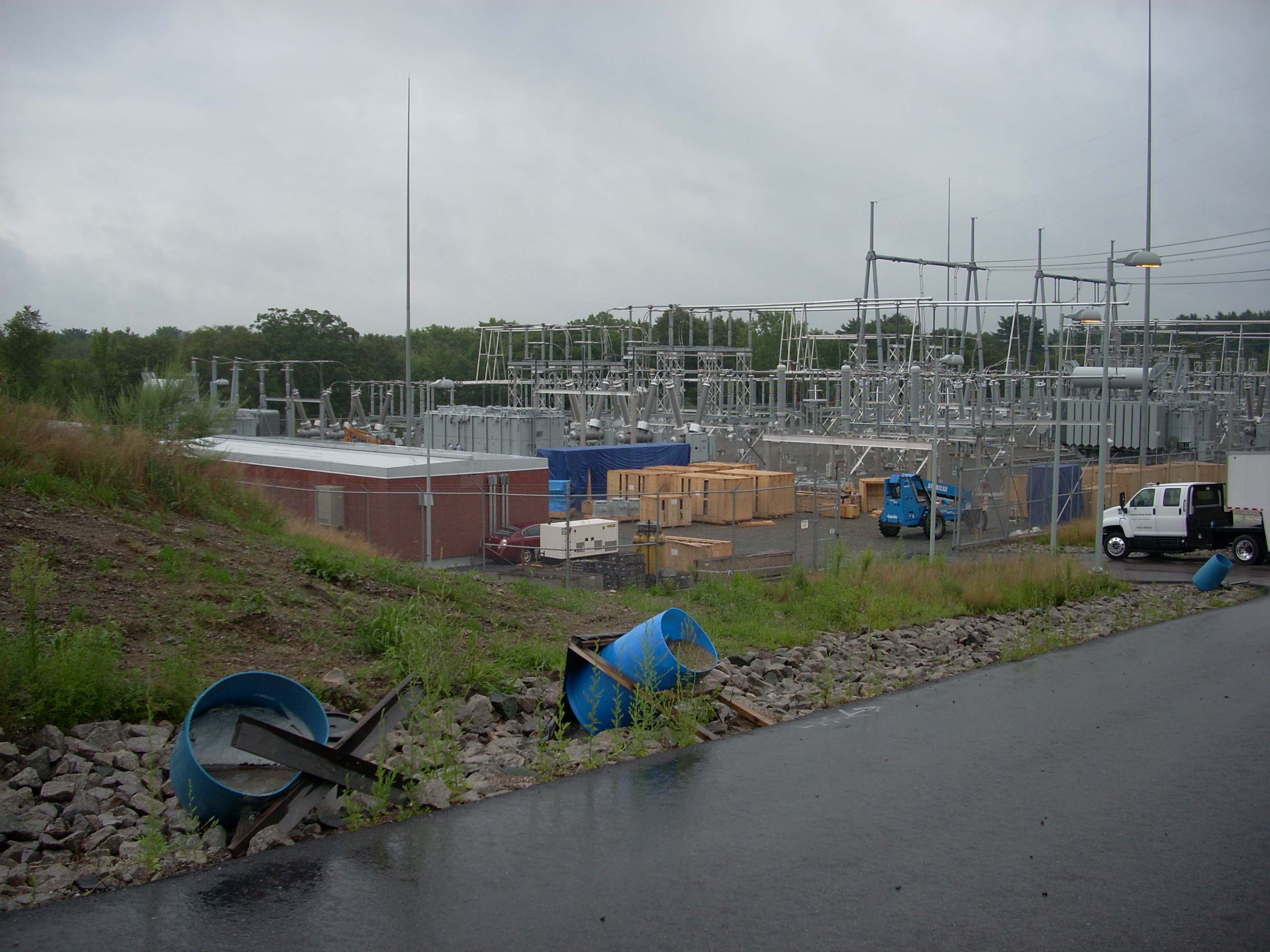 View from Route 138 in Stoughton
PHOTOS by MARK SNYDER
Courtesy of www.snydersstoughton.com
---
TOWN REVIEWING PROPOSALS FOR JOINT SAFETY BUILDING
Assistant Town Manager Doug Lapp reported to Selectmen at their July 26th meeting that the town received 15 submissions from architects for design work for the proposed joint safety building to house the police, fire, and emergency dispatch center. The Town had sent out an RFQ and had quite a bit of response to it, probably due to the slowdown in the building industry. Many architects are looking for work. Lapp said the town would review the proposals ASAP, and try to get the design phase completed. After that, RFP's for the actual building phase would go out. Look for a large response to that as well. Many residential and commercial builders are actively looking for work.
---
IT'S BEGUN!



The First Phase in what will become
Captain Gerald F. DeConto Veterans' Memorial Stadium
Donations are always welcome. If you wish to donate your time and talent, or if you are an individual or business interested in sponsorship,
please contact James J. Lehane at 508-776-7940, or email yatehay@hotmail.com

---
Will Keating Continue to Advance Policies that Force Energy Bills to Skyrocket & Destroy Jobs?
Democrats Continue Clamping Down When Businesses & Families Need Relief Most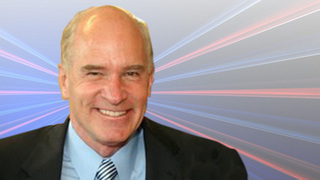 Massachusetts Democrat Bill Keating's constituents will soon see their energy bills skyrocket and jobs continue to be crushed by the overbearing regulation that defines his Democrat leaders' control of Washington. As Bill Keating's Democrat leaders continue their terribly misguided crackdown on American jobs and energy, will he stand up this time and oppose them?
"The endless stream of job-destroying regulation coming from Bill Keating's Democrat leaders in Washington accomplishes little except driving jobs away and making life considerably more difficult and expensive for Massachusetts' struggling middle-class families," said NRCC Communications Director Paul Lindsay. "Does that mean Keating will take a stand against his fellow Democrats' continuing wave of job-crushing regulations that will increasingly burden small businesses who are looking for relief?"
New regulatory crackdowns could force consumers' electricity bills up 40 to 60 percent in just the next few years:
"Consumers could see their electricity bills jump an estimated 40 to 60 percent in the next few years. The reason: Pending environmental regulations will make coal-fired generating plants, which produce about half the nation's electricity, more expensive to operate. Many are expected to be shuttered." (Julie Wernau, "Consumers' electric bills likely to spike as coal plants close," Chicago Tribune, 6/11/11)
Even traditional Democrat allies admit that this type of red tape will simply destroy jobs:
"The International Brotherhood of Electrical Workers, normally a White House union ally, says the rule will destroy 50,000 jobs and another 200,000 down the supply chain. That's more jobs lost than if Boeing went bust." (Editorial, "The EPA's War on Jobs," The Wall Street Journal, 6/13/11)
And the Obama Administration hasn't stopped there with its regulatory crackdown, which would make life even more difficult for middle-class families if it continues:
"Sharply higher fuel efficiency standards by 2025 could force vehicle prices up by nearly $10,000, reduce sales by 5.5 million vehicles annually and eliminate more than 260,000 jobs, according to a study by the Ann Arbor-based Center for Automotive Research." (David Shepardson, "Study: Fuel rules to hike car costs," The Detroit News, 6/15/11)
Bill Keating's fellow Democrats continue to promote policies which actively destroy jobs and make life more expensive for struggling middle-class families in Massachusetts. Does that mean Keating will stand up to his own Democrat leaders who are pushing through all of these job-crushing policies?
---
OPENCAPE REPORTING TO B.O.S.

OpenCape Corp. CEO Daniel Gallagher will update the Sandwich Board of Selectmen on their 40 million dollars broadband project at the June 23 B.O.S. meeting. The OpenCape project is an initiative to improve the telecommunication infrastructure of Cape Cod. The majority of the project--about 35 million dollars--comes from federal funds. The project is part of the federal stimulus program, intended to construct a comprehensive middle mile communications network to support the economic, educational, public safety, and government needs of the Southeast Massachusetts region. OpenCape MUST complete construction by January, 2013.
(Posted on June 16, 2011 @ 10 p.m.)
---
REPUBLICANS CELEBRATE FLAG DAY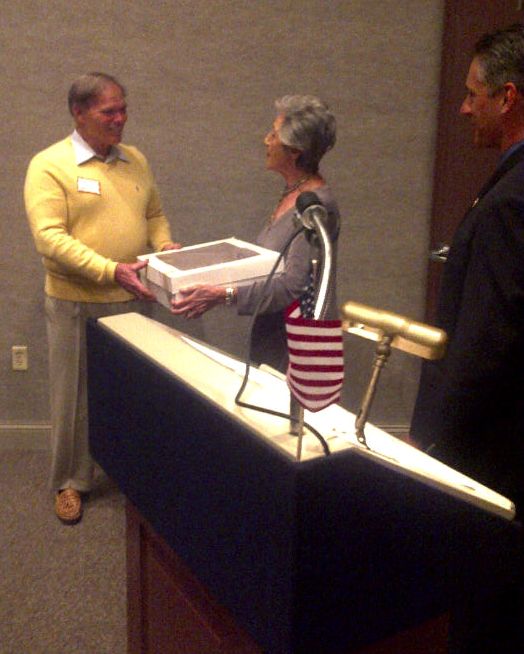 Lt. Colonel Doug Dexter gets a birthday cake, while Barnstable County Special Sheriff Jeff Perry looks on at the Stoughton Republican Town Committee Flag Day celebration on June 15 at Sandwich Glass Museum..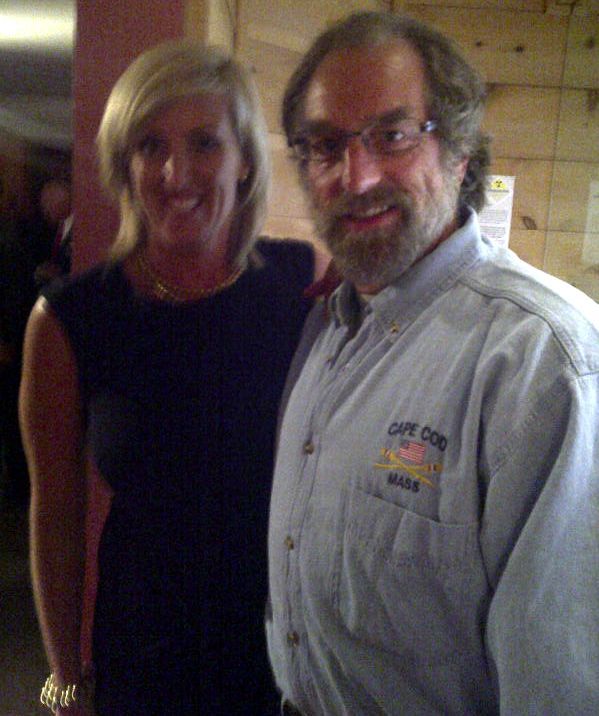 WRKO Talk Host and Author Michele McPhee with Snyder's Sandwich. McPhee, looking lovely in a black dress, gave a great speech, and autographed books at the Flag Day Celebration at Sandwich Glass Museum on June 15. Barnstable County Special Sheriff Jeff Perry introduced McPhee saying, "She speaks truth to power." McPhee said she was happy to be in a town that celebrated the flag, as opposed to Amherst "which banned the flag as a symbol of oppression." She spoke how "politics can literally be deadly", citing the Amy Bishop case, botched by former District Attorney Bill Delahunt, who later became a Congressman. McPhee added, "If only we had passed the Jeff Perry amendment! We'd have saved so much money. Every day I get pictures of illegals with their Massachusetts EBT cards. I have covered organized crime for many years. The most powerful organized crime family I have ever seen is the Massachusetts Democratic Party. The birthplace of freedom is now ranked 47th out of fifty states in terms of freedom, in an independent study."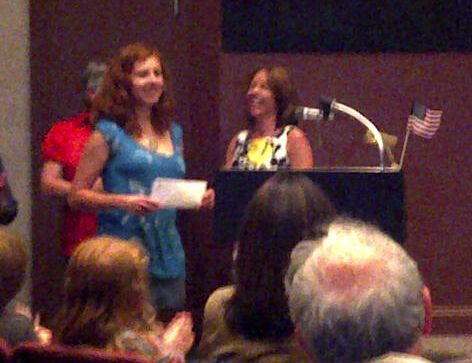 Sandwich High graduate Carly Tefft accepts scholarship check from Lisa Perry. Tefft is heading to Berklee College of Music. Presentation was made at Stoughton Republican Town Committee Flag Day Celebration at the Sandwich Glass Museum on June 15.
Photos and Captions by Mark Snyder
---
Coping With The Heat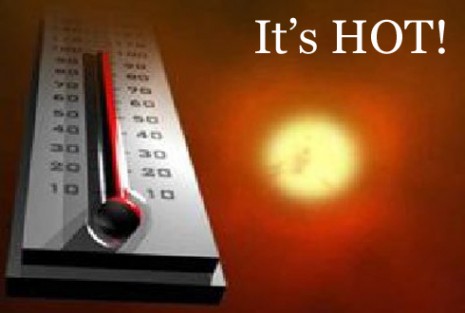 With the extremely hot weather the Commonwealth is presently experiencing, the Massachusetts Emergency Management Agency (MEMA) is advising people to be cautious during this period of extreme heat, and is offering some tips to help keep cool and safe.
"A few common sense measures can reduce heat-related problems, especially for the elderly, the very young and people with respiratory ailments, who are more susceptible to the effects of high temperatures," said MEMA Acting Director Kurt Schwartz. "If this extreme weather continues, some communities may be setting up cooling centers to assist those seeking relief from the oppressive heat."
Here are some tips to follow during hot, humid weather:
· Slow down, avoid strenuous activity. Do not try to do too much on a hot day.
· Wear lightweight, loose-fitting, light-colored clothing. Light colors will reflect heat and sunlight and help maintain normal body temperature. Protect your face with a wide-brimmed hat.
· Drink plenty of water regularly and often, even if you do not feel thirsty. Attempt to stay hydrated.
· Limit intake of alcoholic beverages. They can actually dehydrate your body.
· Eat well-balanced, light, regular meals. Avoid high protein foods that increase metabolic heat.
· Stay indoors as much as possible.
· If you do not have air conditioning, stay on your lowest floor, out of the sun. Electric fans do not cool the air, but they do help evaporate perspiration, which cools your body.
· Go to a place where you can get relief from the heat, such as air conditioned schools, libraries, theaters and other community facilities that may offer refuge during the warmest times of the day.
· Check with your community for information about possible local 'cooling centers'.
· Cover windows that receive morning or afternoon sun with drapes, shades, awnings or louvers. Outdoor awnings or louvers can reduce the heat that enters a home by up to 80%.
· Avoid too much sunshine. Sunburn slows the skin's ability to cool itself. If you are outside, use sunscreen lotion with a high SPF (Sun Protection Factor) rating.
· Never leave children or pets alone in a closed vehicle.
· Check on family, friends and neighbors.
In normal weather, the body's internal thermostat produces perspiration that evaporates and cools the body. However, in extreme heat and high humidity, evaporation is slowed and the body must work extra hard to maintain normal temperature, which may lead to heat cramps, heat exhaustion and heat stroke. If you believe you, or anyone you are with, is experiencing a heat-related medical emergency, promptly call 911, and if possible, move to a cooler place.
From MEMA
---
MY FIRST STATUE PARTY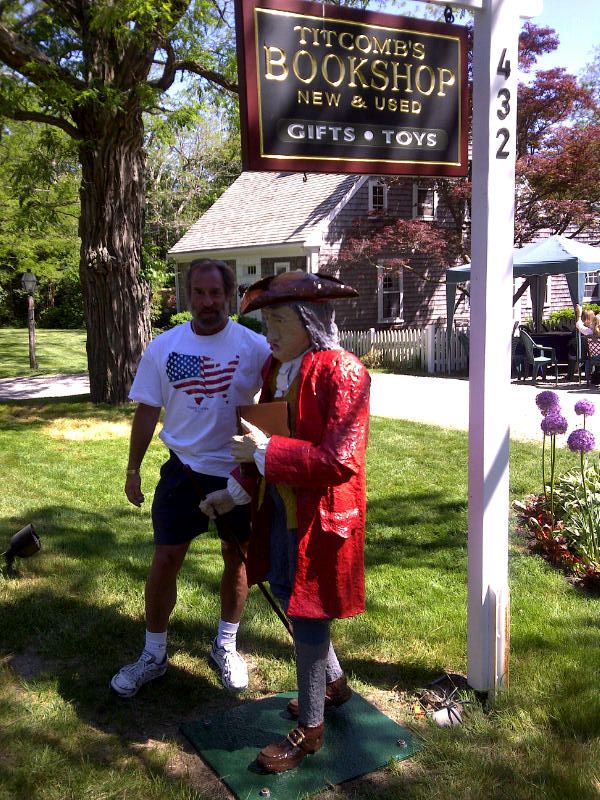 I went to my first "Statue Party" on June 5, 2011 at Titcomb Book Shop on Rt. 6A in East Sandwich. Eleven months after the statue was severely damaged by a young driver, he has returned to his place of prominence outside the shop. Bookshop owners Ralph and Nancy Titcomb threw a party to celebrate the occasion. They had the prerequisite cake, cupcakes, iced tea and other goodies, and a lot of family on hand to mark the festivities. Ted Titcomb, who made the statue as a project for his application to Rhode Island School of Design years ago, was on hand, with his sisters (including Vickie, the manager.). Ted led the restoration effort, as well. A fun time was had by all. Stop by and check him out, and keep your eyes out for author signings. They have those a lot at Titcombs. By the way, the statue's name is Ben.
---
PAY PER THROW TRASH IS HERE
---
NEW BOARD WORKING TOGETHER
(details)
---
TOWN MEETING PASSES LIBRARY ARTICLE
---
HART and NEOFOTISTOS are charged in a two count Information with operating an illegal gambling business and obstruction of a state law enforcement investigation. REARDON is charged in the same Information with operating an illegal gambling business.
The Information alleges that HART, 84 of Dennisport, NEOFOTISTOS, 60 of Dennisport and REARDON, 32 of Barnstable operated an illegal gambling business from approximately 2000 through 2009. HART and NEOFOTISTOS allegedly conspired in late December 2006 through May 2007 to obstruct an investigation into their criminal activities by a state law enforcement agency. The Information also alleges forfeiture of more than $750,000.
In addition, HART, NEOFOTISTOS and REARDON have agreed to plead guilty to the charges and cooperate with the government's ongoing investigation.
If convicted, each defendant faces up to five years on each count to be followed by three years of supervised release and a $250,000 fine. The defendants have also agreed to the forfeiture alleged in the Information.
United States Attorney Carmen M. Ortiz; Richard DesLauriers, Special Agent in Charge of the Federal Bureau of Investigation, Boston Field Division; and Colonel Marian McGovern, Superintendent of the Massachusetts State Police made the announcement today. The Massachusetts Attorney General's Office conducted the initial investigation and referred the case to the U.S. Attorney's Office for prosecution. It is being prosecuted by Assistant U.S. Attorneys Fred M. Wyshak, Jr. and Robert A. Fisher of Ortiz's Public Corruption and Special Prosecutions Unit.
---
ROMNEY & TRUMP TOP STRAW POLL
The Sandwich Town Republican Committee held a Patriot's Day Straw Poll at the American Legion hall Friday night, April 15. Not surprisingly, former Massachusetts Governor Mitt Romney topped the poll. But, billionaire real estate mogul and reality TV star Donald Trump finished a strong second. Third place went to New Jersey Governor Chris Christie. Tied for 4th was former House Speaker Newt Gingrich and Minnesota Congesswoman Michele Bachmann.
(Written by Mark Snyder and posted on April 17, 2011 @ 7 p.m. (c) by snyderssandwich.com)
---
FONSECA NAMED REPUBLICAN OF THE YEAR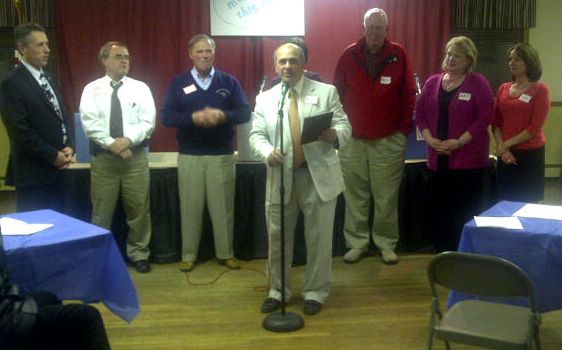 Barnstable Special Sheriff and Stoughton Republican Town Committee Chairman Jeff Perry said it was long overdue. "There's a caring and electrical relationship between Committee members. It's like a family. And, Dennis Fonseca started it all. He's the heart and soul of the Republican Town Committee. He took it to its status as one of the premiere committees in the State." Since 2004, a selection committee has named a Republican of the Year, who goes into the SRTC Hall of Fame. Each year, former winners gather to name the next winner. In 2004, it was Mary Wagner. In 2005, David Neal was picked. In 2006, Jeff Perry was named. In 2007, Lt. Col. Doug Dexter was selected. In 2008, Jen White was picked. In 2009, David Leary was selected. In 2010, for the first time, co-winners were picked, Lisa Perry and Mary Hunt. And, finally, in 2011, Dennis Fonseca got the nod at the annual Patriot's Day gathering at the American Legion hall in Sandwich. A fun Patriot's Day trivia contest was hosted by Perry (won by David Leary). A clean joke contest, hosted by Mike Patterson, was held (won by Lt. JG Jalon Fonseca). And a game show also provided some laughts (won by Tom Keyes). Fun was had by all. A number of school committee and seelctmen candidates were on hand, as well as State Rep. Randy Hunt (R-Sandwich) and Sandwich Town Clerk Taylor White. The silent auction was brisk, and the crowd was friendly. This outsider felt at home. (Mark Snyder photo)
---
A WARNING FROM EX-CIA AGENT ON IRAN
EX-CIA AGENT WARNS OF DIRE CONSEQUENCES FROM PATIENCE WITH IRAN: Clare Lopez, a former 20-year employee of the Central Intelligence Agency. spoke Wednesday night in Massachusetts , and warned of potentially dire consequences for the United States from Iran. After showing a movie called, "Iranium", which details Iran's ongoing PR campaign, infiltration into foreign governments (including ours), and their nuclear plans, Lopez spoke before a subdued audience.
"There have been no effective steps by world leaders to down-size this regime in Iran. The world couldn't contain their nuclear ambitions, how will they contain a nuclear Iran?" she asked. She explained how Iran was courting Hugo Chavez, the leader of Venezuala, and the drug cartels from Columbia and Mexico. "Venezuala is becoming a base for the Iranian military & intelligence activity, as well as for Hezbullah, the terror organization they sponsor and train. Hezbullah has dozens of cells in the United States, according to our own intelligence reports. Iran also has at least 80 'terrorist training camps' all over the United States." Ahavath Torah Congregation's Rabbi Jonathan Hausman (of Stoughton) said one of these camps is located in Quincy. According to Lopez, Ahmadinejad can map out routes into the United States (through his Mexican connection), and areas close enough to the United States (like South America) to do damage with potential new weapons. In a scary moment, she told of the potential for an offshore attack from ships, which would be hard for the U.S. to protect itself from. "A high altitude electro magnetic pulse attack could destroy the electric grid of the United States. According to studies, this could result in the deaths of 90% of the effected U.S. population," she told the stunned audience. She also pointed out that the Democratic Freedom Fighters in Iran, who are trying to topple the megamaniacal rule of Iranian President Mahmjoud Ahmadinejad, have not been helped by any of the Western leaders. "No one is standing up for them. This U.S. president MUST speak up! They don't want our weapons. They simply want our voice standing up for them. We are supposed to be the voice of freedom." She also criticized women's groups. "Where are all the women's rights groups in the West? Iranian women are undergoing torturous times. And, they are exporting this brutality."
In the most stunning information that the former CIA employee gave, Lopez said that, "U.S. intelligence organizations have been targeted and penetrated by Iranian intelligence. They constantly urge diplomatic negotiations for one purpose---to give Iran more time to finish it's nuclear program." She accused the National Iranian American Council (N.I.A.C.) of being an "Iranian Influence Group" that has addressed the C.I.A. and sat in on panels on Capital Hill and State Department hearings. "They have been highly effective in infiltrating to the top of our government," she added.
But, she again challenged President Obama to take action: "Only the United States is capable of leading the free and civilized world to meet and check the expansionism of Tehran's not altogether rational Shi'ite regime. An American policy of support to the democratic Iranian opposition is the best way to encourage the Iranian people to take charge of their own future by ending the regime of the terrorist clerical clique currently driving Iran's train out of control down the tracks. An Iran whose statal assets are denied to the terrorists, be they Sunni or Shi'ite, would contribute an incalculable boost to the Global War on Terrorism."
---
Kickoff For Pannorfi
Frank Pannorfi for Selectman: Friday, March 11th at 6:00 P.M. at the British Beer Company, Route 6A, Sandwich, MA. Sandwich Republican Town Committee member Frank Pannorfi will be kicking off his Campaign for Selectmen this evening with pizza and hot finger foods available along with a cash bar.
---
Republicans Celebrate Reagan's 100th
The Sandwich Republican Town Committee celebrated the late President Ronald Reagan's 100th birthday last night (2/4/11) at the American Legion Hall in Sandwich. A large throng enjoyed an Italian buffet, silent auction, and a special presentation of one of Reagan's best speeches, with an introduction and comments from former State Rep. Jeff Perry, who cited the speech in his book, "My G.O.P." Perry, who was recently appointed Special Sheriff of Barnstable County, was one of many local dignitaries in the crowd. State Reps. Daniel Webster (R-Hansen) and Randy Hunt (R-Sandwich), Kevin Flanagan, outgoing SRTC President, as well as Jerry Nye, the Chairman of the Cape Cod Republican Committee were among those introduced. The Republican Party is alive and well on the Cape. Kudos to Lisa Perry for the great assortment of silent auction items on the block. I bid---but I lost!
---
Preservation Efforts for Sandwich's Vital Records Underway
Last week, thirteen of Sandwich's oldest vital records were delivered to Northeast Document Conservation Center (NEDCC) in Andover for preservation and digitizing. The delivery of these records is the final step in a preservation effort that began in June 2009. The documents delivered to NEDCC for restoration include journals, log books and ledgers, some of which date back to the 1650s. NECC was awarded the preservation contract in December 2010 and will handle the preservation of the records. This non-profit conservation center is noted as one of the top preservation centers for archival materials in the United States. Town Clerk Taylor White said, "This has been a long process and I am pleased that our vital records have began their much needed preservation. I anticipate working closely with NEDCC over the next few months on this effort and I looking forward to these records returning to Sandwich in pristine condition." In November 2009, the Sandwich Community Preservation Committee (CPC) approved an application for the preservation and in May of 2010, Town Meeting voters approved the $93,000 funding request. New shelving for the clerk's vault, which was also part of the original CPC application, was installed in August 2010 and will house the newly restored documents. As part of the overall preservation process, the documents will be scanned into an electronic format for expanded access to the public. These images can someday be placed on-line for genealogical research and reference.
---
HYANNIS AND FALMOUTH TRIATHLONS
Part of 2011 N.E. Triathlon Tour
---
KEYES COMMENTS ON REDISTRICTING
Today Tom Keyes, former Delegate and Deputy Speaker to the Barnstable County Assembly, criticized Senate President Therese Murray for failing to appoint an independent commission on redistricting. "I am greatly disappointed that Senator Murray would not put the interests of people ahead of political considerations. Clearly she is more obligated to Beacon Hill insiders than the people of her district," said Keyes. Twenty-one other states across the nation have created independent commissions for redrawing district lines. Even Secretary of State Bill Galvin supports an independent commission that will not be obligated to politicians. "By failing to appoint an independent commission, Senator Murray is showing that she is more interested in partisan politics than making sure every resident is Massachusetts is fairly represented," said Keyes. The first step in this lengthy process is for cities and towns to redraw their precinct lines. That has to be accomplished before the legislative and Congressional maps can officially be drawn, so there is time to appoint an independent commission. The last three redistricting plans done for the Commonwealth by the legislature have ended up in court costing taxpayers. There are groups already lined up to sue the state this year if a fair plan is not drawn and there isn't a majority minority Congressional district.
"By having legislators draw the district lines, we know that their first priority will be incumbency protection. This will surely end up costing taxpayers a lot of money to defend an unfair plan in the courts," said Keyes. "This is a costly mistake for the Commonwealth." This is not Murray's first problem since being re-elected to office. She has been involved with the Probation Department scandal and took an international junket. Keyes, 44, completed two terms on the Barnstable County Assembly of Delegates. A two term Sandwich Selectman, he has also served on numerous boards and committees including: Water Quality Review Committee, Sandwich Economic Development Committee, Board of Selectmen Economics Liaison, Cemetery Commission, Assembly of Delegates Standing Committee on Economic Affairs, the 21st Century Taskforce to review the Cape Cod Commission and draft operational changes to the County Commissioners, President of the Cape Cod Selectmen and Councilors' Association and Board of Directors, and member of the Massachusetts Municipal Association's Selectmen and Councilors' Association.
Keyes founded his private practice, Keyes Quality Systems in 1998, providing consulting and contract services in management, ethics and compliance. He and his wife, Melissa have two daughters, Madelynn, five, and Julia, one.
---
DEMS CRYING WITH PERRY APPOINTMENT
(story)
---
TURTLES AT THE LIBRARY?
(Story)
CONGRESSMAN KEATING HONORS JFK
FOUR SANDWICH TEENS ARRESTED AT COMCAST CENTER IN MANSFIELD
(story)
It's Obama and Perry!
(here)
Mary Ellen Johnson New Interim Superintendent of Schools
Former Cape Doctor Indicted in Abortion Death
Piping Plovers Prompt Police
Cape Cod Bay Protected From Discharge
(Story Here)
PETER'S POND RV PARK THE PLACE TO BE!
---
TO EXPAND OR NOT TO EXPAND--
That is the Sandy Neck Question!
---
Celebrate July 4th
---
Council On Aging Summer Newsletter!
(c) 2007 Snyder's Sandwich