TOWN NEWS | SCHOOL NEWS | EVENTS AND CHARITY | SPORTS NEWS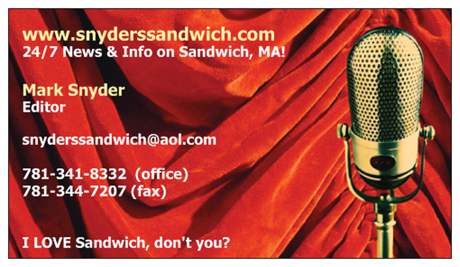 Around the Cape Cod Baseball League
Have Sports News? Email pmpco@aol.com
Send YOUR LETTERS!
ALL CONTENTS (c) 2015 by PMPNetwork/Snyder's Sandwich
Like what you see?? Advertise and Your Friends Will See YOUR company! (click here)
---
CAPPALLO NAMED STEM ACADEMY FIELD HOCKEY COACH
Courtney Cappallo, of Sandwich, was appointed the head coaching position for the STEM Academy field hockey team. Coach Courtney played four years of collegiate-level field hockey at Villanova University.
Cappallo is also owner and director of Cape Cod Youth Field Hockey. Registration for STEM Academy field hockey is now open at:http://shsathletics.blogspot.com/
We wish this talented hometown woman much success!